Your summer festival guide to Kauai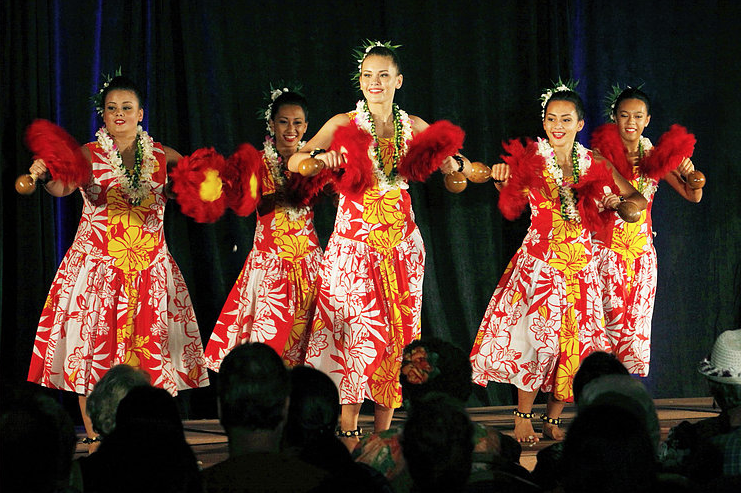 A colorful offering of festivals celebrating Hawaii's food, music, dance and unique melting pot of cultures is just one more reason to visit Kauai this summer. Read on for our roundup of some of the best events scheduled for summer 2016.
Kauai Tahiti Fete
The mission of the Kauai Tahiti Fete is to perpetuate the cultural connection between Kauai and French Polynesia through dance, music, art, language, cuisine and traditions. The festival, which runs July 5 to 10 at various locations around Kauai, includes concerts, food and craft booths, Tahitian dancing and drumming workshops and opportunities for cultural exchange. kauaitahitifete.com.
Koloa Plantation Days
This weeklong ode to Kauai's plantation heritage kicks off July 22 with a series of lively, family-friendly shows and activities. Held in numerous locations across Kauai's south shore, where Hawaii's first sugar plantation was established in 1835, the event line-up includes a paniolo (cowboy) rodeo, fire dancing, a miniature golf tournament, ethnic cooking demonstrations, live music and traditional Hawaiian games. koloaplantationdays.com.
Obon Dance and Festival
This traditional Japanese cultural festival honors the dead with performances by kimono-clad dancers led by the beat of the taiko drum. These dances take place at night, outdoors beneath a canopy of paper lanterns and a tropical, starlit sky. In addition to dancing, there is food, crafts and games. On Kauai, there are festivals across the island during nine weekends from June 3 to August 6. For a full schedule, visit the Koloa Jodo Mission website.
Red Clay Jazz Festival
This four-day jazz festival, which starts August 3, is the cornerstone of a larger effort to bring jazz artists to Kauai's stages and classrooms for the purpose of creating opportunities for residents and visitors of all ages to experience and learn about this important and exciting, original American music genre. Concerts take place at various stages around the island. redclayjazz.org.
Heiva I Kauai
Dance contestants of all ages from Hawaii, the continental U.S. and Japan will perform solo and group dances portraying the legends and stories of Tahiti at this unique and colorful dance competition. Set to take place August 6 and 7 at Kapaa Beach Park, the Tahitian dance show will also feature Polynesian craft and food vendors as well as lauhala (pandanus leaf) weaving and lei making demonstrations. heivaikauai.com.
Kauai County Farm Bureau Fair
This family-oriented fair features a petting zoo, a livestock show, floral demonstrations and exhibits, food booths, arts and crafts, fruit and vegetable displays and amusement park rides. The four-day celebration begins August 25 at Vidinha Stadium in Lihue. kauaifarmfair.com.
Kauai Mokihana Festival
This weeklong tribute to Hawaiian traditions and culture kicks off September 18 at the Kauai Beach Resort in Lihue. Highlights include a music contest and concert, three-day hula competition, craft fair and educational workshops. maliefoundation.org.