10 More Things You Can Only Do in the Summer in Hawaiʻi
There's just so much to do at this time of year, we had to write another article about it!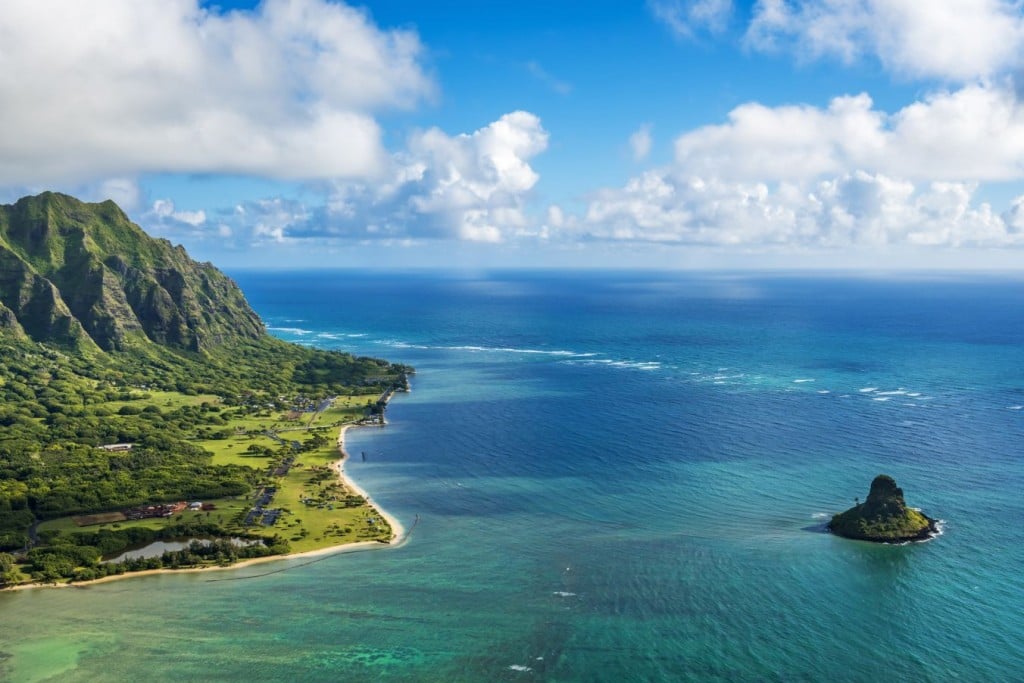 Just because it looks like it's summer everyday in Hawai'i—year-round tropical weather and postcard perfect beaches definitely make it seem that way—doesn't mean it actually is. In fact, there are tons of activities, festivals and foods to be had during the Islands' summer months, and we highlighted quite a few of them in our article, "10 Things You Can Only Do in the Summer in Hawai'i," which was published in 2017. We've decided to add to that list with 10 more things you can only do in the summer, because you can never have enough of a good thing.
1. Grab yourself a shave ice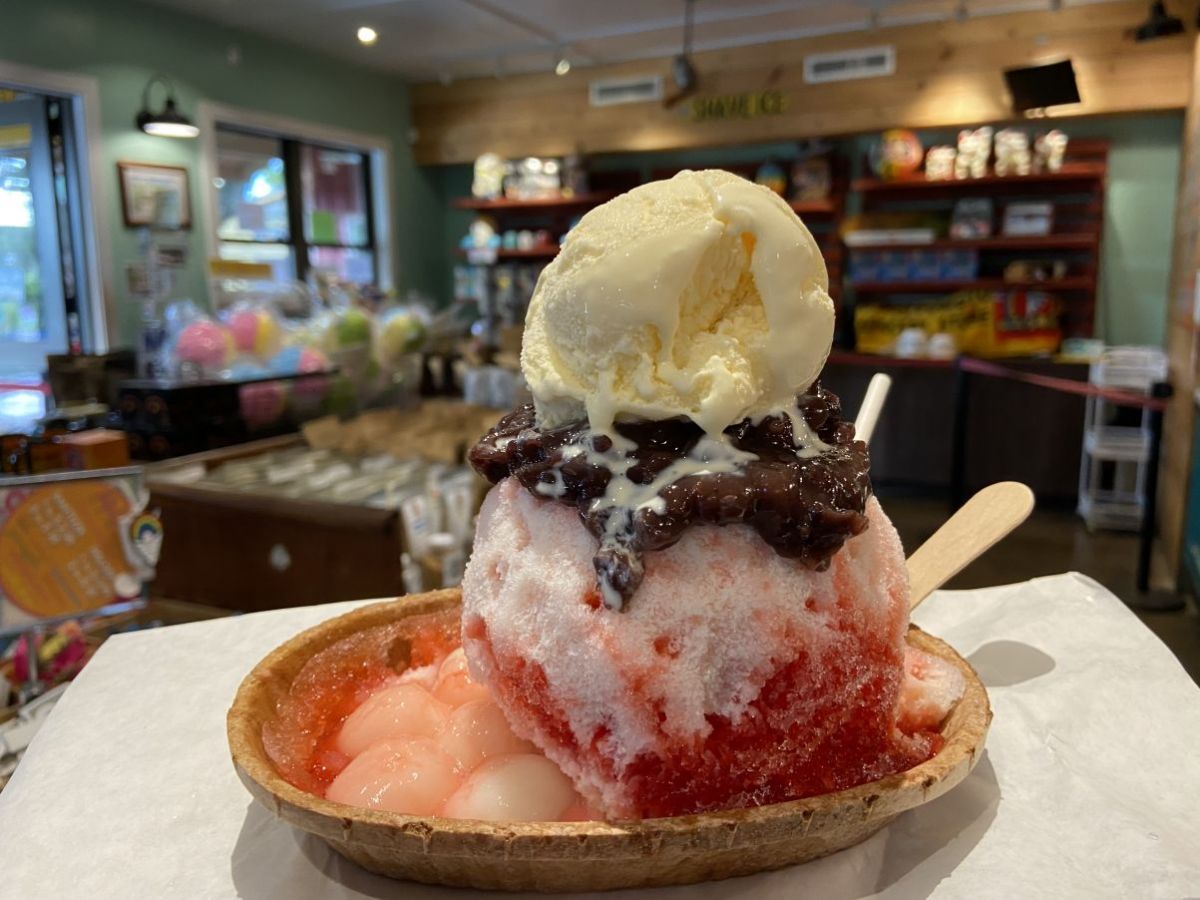 The staple summertime treat in Hawaiʻi, shave ice (or ice shave on Hawaiʻi Island) has captured the hearts and stomachs of visitors and local residents. Simple in design, shave ice vendors have taken the concept to its extreme, producing play-it-safe flavors like vanilla, strawberry and pineapple while also testing taste buds with syrups mimicking li hing mui, tigers' blood and Pepsi. Matsumoto Shave Ice has even come out with a hyper-deluxe shave ice bowl, the Ichiban Special, which includes a large serving of shave ice smothered in sweetened condensed milk, topped with azuki beans, laid to rest on a bed of mochi balls and positioned next to a scoop of vanilla ice cream. Oh yeah, the bowl is edible, too.
2. Get eye to eye with sharks
Adrenaline junkies will want to bookmark this one. While One Ocean Diving operates its cage-free shark tours year-round, the best time to hit it is during the summer, when the waves on the North Shore are at their smallest. Trust us, you don't want to have to worry about turbulent ocean conditions and keeping your breakfast down before jumping into the water with a dozen sharks, sans cage.
3. Take advantage of the weather and dine out—outside
Due to COVID-19, Hawai'i eateries have started thinking outside the box—and their establishments—when it comes to seating customers. Restaurants like Fete Hawaiʻi, Yakitori Hachibei, Encore Saloon, Brick Fire and Bogart's Cafe have moved some of their indoor seating outside, which is perfect for the summer season.
4. Play a little, learn a lot at Bishop Museum's new outdoor exhibits
Speaking of good weather, summer is the best time to check out Bishop Museum's new outdoor exhibits, which launched this June to promote social distancing and to take advantage of the museum's gorgeous 15-acre lawn. Exhibits and programs at the Outdoor Museum will offer learning opportunities for keiki (kids) and adults and will change month to month, with each month following a certain theme. June's theme is Nā Mea Ola, or health and wellness.
5. 'Tis the season for mango and lychee
Do you know one of the things we love most about summer? Mango season! During Hawaiʻi's summer months, the succulent smell of mango permeates the air as the many, many mango trees grown and cultivated by Hawaiʻi locals bear fruit. If you're lucky and know someone who has too many mangoes, you can pick one for yourself and indulge in the fruit's juicy goodness. Lychees are also harvested from mid-May through July, and the small, fleshy fruit is absolutely worth trying if you haven't already.
6. Skip the beach and hit the water park
A quintessentially summer activity, especially for the kiddos, is spending a day at Wet 'n' Wild Hawaiʻi, the only water park in the state. We know what you're asking. Why the water park and not the beach? Well the beach doesn't have extreme slides and rides like the Volcano Express, a 240-foot raceway in which riders travel 20 feet per second, or the Waiʻanae Coasters, which dips, drops and twists for over 320 feet, its riders plummet into a pool of water at the end of the ride.
7. Go on a garlic shrimp fueled road trip
Another Hawaiʻi summer staple is eating as much garlic shrimp as you possibly can. There's something about the garlicky, salty I-definitely-need-to-workout-after-this shrimp that's perfectly suited for a summer road trip. And there are so many shrimp trucks now dotting the North Shore of Oʻahu—Fumi's Kahuku Shrimp, Big Wave Shrimp and of course, Giovanni's Shrimp Truck, just to name a few—that you could make an entire day of eating garlic shrimp, hitting the beach, eating more garlic shrimp then heading back to the beach. And doesn't that sound nice?
8. Stop and stare at all of the stars above
There are fewer clouds over Hawaiʻi during the summer, all the better for stargazing. While almost anywhere is suitable to gaze up at the stars from Maui, Kauaʻi, Lānaʻi, Molokaʻi and Hawaiʻi Island, due to less light pollution, things are a little trickier on Oʻahu. Due to Honolulu and Waikīkī's bright city lights, you'll have to drive out to the country to catch sight of the Milky Way and all of the constellations that dot our night sky. The Hawaiian Astronomical Society—HAS for short—also hosts three free-of-charge public star parties for those interested in learning more.
9. Explore underwater caves and sea life at Shark's Cove
Like Waimea Bay, the waters in and around Shark's Cove—don't worry, the name isn't literal—are rough in the winter for casual snorkelers and swimmers. But during the summer months? It's a snorkeler's paradise. Filled with fish, honu (Hawaiian green sea turtles) and other members of our underwater ʻohana (family), even those unaccustomed to snorkeling will find themselves at ease, surrounded by sea life in the cove's shallow tide pool area. If you're a strong swimmer, and can hold your breath long enough, the main bay features underwater caves and tunnels that are just waiting to be explored.
10. Have the perfect summer beach day
What a "perfect beach day" is, is really up to you. Maybe it's a barbecue with friends at Waimea Bay. Or maybe it's just you, by yourself, with a good book on some stretch of coast that you'd like to keep to yourself. However you decide to define it, do it. It's only officially summer for three months, and like people say, time flies when you're having fun. So enjoy yourself. The beach is warm, the sun is shining and the ocean is inviting. It's summer.