100th Annual Kamehameha Schools' Song Contest Will Run Virtually
Amidst COVID-19 restrictions, Kamehameha Schools' will celebrate its historic Song Contest through three "virtual choirs."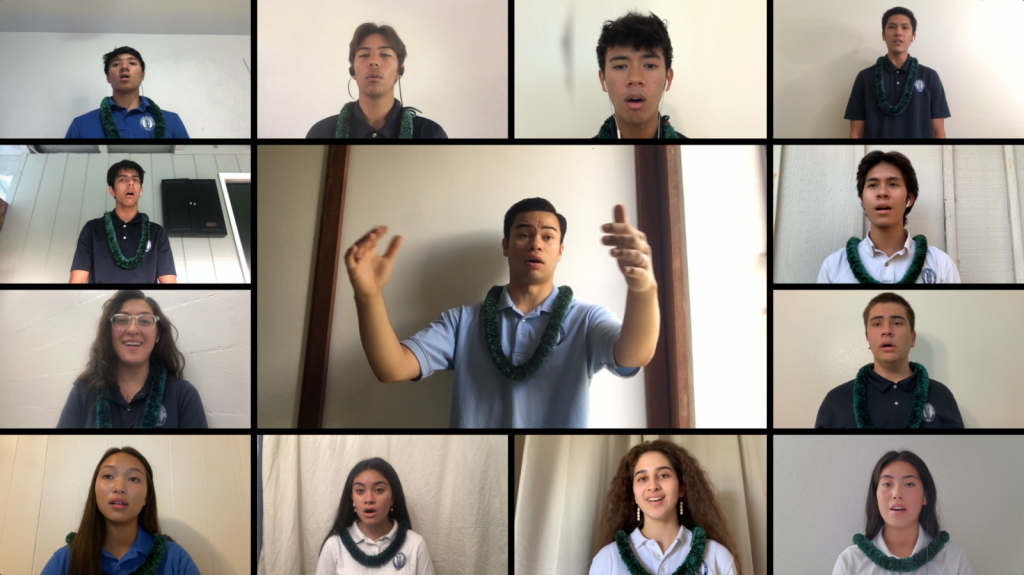 For Native Hawaiians, much of their history and legends are passed down from generation to generation through mele (songs) and oli (chants). At Kamehameha Schools, the tradition of orally passing down knowledge and history through song is put on full display at the school's annual Song Contest, an event started a century ago. And although COVID-19 forced Kamehameha Schools to postpone its 100th Song Contest in March, the students and faculty have come together to continue the tradition—virtually.
On Friday, May 29 at noon Hawaiʻi Standard Time (HST), Kamehameha Schools will be releasing three virtual choir videos to the public. While it was originally planned for students to perform live at the Neal S. Blaisdell Center, faculty asked students to record their voices at home and, through extensive editing, knitted together its performers into three digital choirs: senior men, senior women and senior co-ed.
"When you look at these videos, of these young Hawaiians singing, you'll hear the choral arrangement that was arranged for them, you'll hear the song that many of them took part in actually composing, and you'll hear their effort, especially from those who may feel like, 'Aw, I don't know if I can do this, but I'm going to try my best,'" says Zachary Lum, choral director of Kamehameha Schools Kapālama. "And what you're going to see are these faces that will inspire you."
For more information, and to watch these performances on May 29, visit Kamehameha Schools' 2020 Song Contest's website.