11 Things You Need to Know on Your First Trip to Maui
Essential knowledge and tips for anyone planning a trip to the Valley Isle.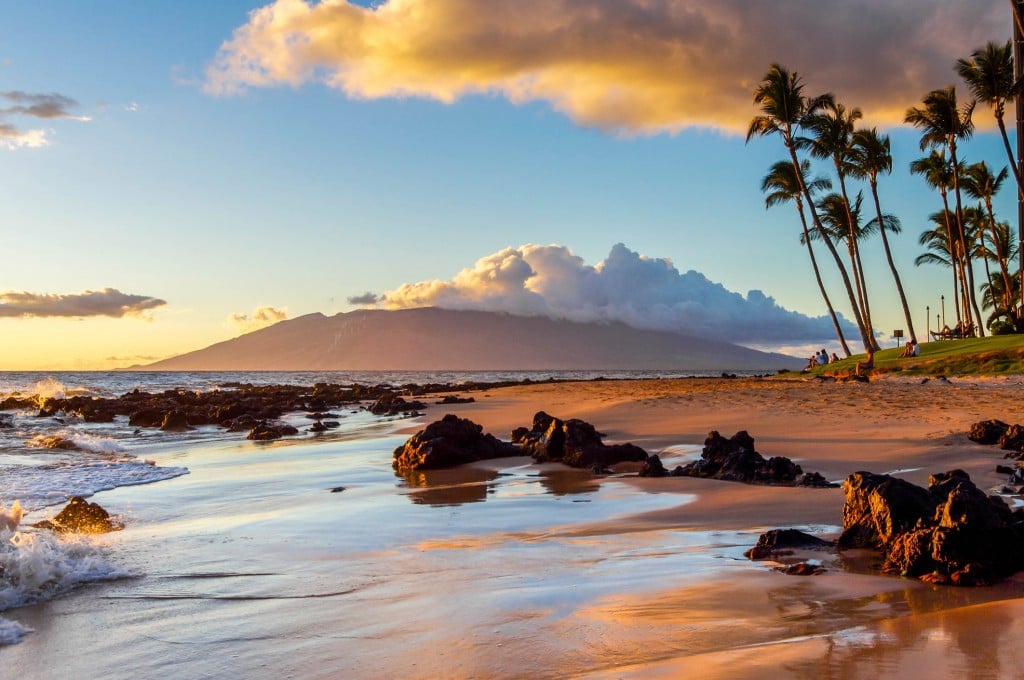 Updated May 4, 2021: Starting May 4, Maui County added a new requirement: All trans-Pacific travelers participating in the state's Safe Travels Program will be subject to an additional rapid COVID-19 test upon arrival at Kahului Airport.
While a vacation to Maui can be the trip of a lifetime—and it's pretty hard to have a bad time in Hawaiʻi—there are a few things every visitor should know if it's the first time traveling to the island. Even if you've been to other Hawaiʻi islands, Maui has its own quirks and peculiarities that are worth knowing about ahead of time.
Safety first, especially during these strange and uncertain COVID-times. And if you're looking to avoid the 10-day travel quarantine, you'll need a negative COVID-19 test as well as the Aloha Safe Alert app, which is required for Maui County. So what does the app do? Using Bluetooth technology, the app trades and stores contact information with other phones using the app if you come into close proximity. And if you test positive for COVID-19 in the future—knock on wood—you can then use the app to send messages, anonymously, to devices you've come into contact with, thus alerting users that they may need to get tested. (It was created by our sister company Upspring.)
2. Maui is Also Known as the Valley Isle
Fun fact—every major island in Hawaiʻi has a nickname. Oʻahu is the Gathering Place, Kauaʻi is the Garden Isle and Maui just so happens to be the Valley Isle. Why is it called that? You'll probably understand on your flight in. Many of the island's towns are sandwiched between Maui's two major mountain ranges, Haleakalā and the West Maui Mountains.
3. Sunrise Visits to Haleakalā Require a Reservation
Catching a sunrise (or sunset) at Haleakalā, Maui's highest peak at just over 10,000 feet above sea level, is a truly once-in-a-lifetime experience. But—and this is a big but—if you want to witness the sun rising from above the clouds, you will need a reservation. And don't delay: Reservations are known to go quickly and are often filled weeks in advance. Visit here for more information.
4. You'll Definitely Want to Rent a Car
While Oʻahu has some relatively accommodating public transportation options for getting around the island, from TheBus to Biki, traveling on Maui can be a bit more challenging. While you can get around most of the island using the Maui Bus system, there are only 13 fixed routes and wait times can be long. There are also no routes to more adventurous locales, such as Hāna—more on that soon—so without a car, you may miss out on things you really don't want to miss out on.
5. It's the Prime Location for Whale Watching
North Pacific humpback whales migrate from Alaska to Maui waters every winter. It's a strange thing to say, but the whales are so plentiful off Maui from November to May, they can even sneak up on you. It's a well-known fact that the whales prefer shallower waters off the west coast of the island, where conditions are ideal for raising their young. They're easy to spot from land; just peer out at Maui's leeward coast long enough and you'll likely see a spout or even a breach. If you want the ultimate whale-watching adventure, though, you'll have to check out one of Lahaina's many whale-watching tours.
6. The Road to Hāna isn't as Scary as You Might Think
You've probably heard the stories about the Road to Hāna. We've actually written a few. Needless to say, it has garnered quite the reputation of being as beautiful as it is terrifying. And while it is fun to make light of its blind corners and perilous ridges, the road really isn't all that bad for those behind the wheel. Just be sure to drive carefully, follow traffic signs, give warning honks before corners and follow the speed limit. (If you are prone to motion sickness, sit up front—or drive.)
READ MORE: Best Road to Hāna Places to Stop
7. Driving the "Backside" of Hāna is Ill-Advised
While the Road to Hāna isn't as perilous as you might think, driving the "backside" of Hāna, past ʻOheʻo Gulch, isn't worth the risk, especially in a rented car. Most car rental companies specify certain roads as "unauthorized," meaning you'll have to pay for car repairs out-of-pocket if any damage occurs there. The stretch of road between Kīpahulu and Nuʻu is one of those roads. And for good reason. This section of Highway 31 is rough, narrow, unpaved and prone to landslides. Yikes.
8. Don't Forget a Jacket
When you pack your bags for Maui, don't forget to throw in a sweater or two as the island actually has some frigid areas. While most of Maui's lower altitude districts enjoy the same tropical weather as other Hawai'i islands, high altitude towns like Kula and Makawao dip into the mid-50s (degrees Fahrenheit) at night, and average around the high 60s and low 70s during the day. And if you're planning to spend time atop Haleakalā, you'll really want to bring something to keep you warm.
9. Get to Know Maui's Very Distinct Districts
Maui and its many districts and towns can cater to almost any traveler, so it's worth knowing where to go depending on what you're looking for. For example, those who want to indulge in a more classical resort atmosphere should head toward Kāʻanapali or Wailea-Mākena. Pāʻia and Wailuku are considered homes away from home for the barefooted and free at heart, while Lahaina is great for families looking for a town with an assortment of shops, hotels and activities.
10. Eat at Mama's Fish House
This is less of a "thing to know" and more of a "something you absolutely 100% need to do," but eating at Mama's Fish House cannot be missed on your visit to Maui. Working with local fishermen, the Maui staple has been serving some of the state's top seafood dishes since 1973. The Pāʻia restaurant, one of Maui's top fine dining spots, has placed eighth on Tripadvisor's list of top 10 fine dining restaurants in America and has been recognized as a James Beard Award semifinalist in the outstanding restaurant category.
11. Think Twice about Visiting Little Beach
To be brief, at this small secluded beach on the island's southwest shoreline, clothing is optional.