125 years of Hawaii history featured in new Bishop Museum exhibit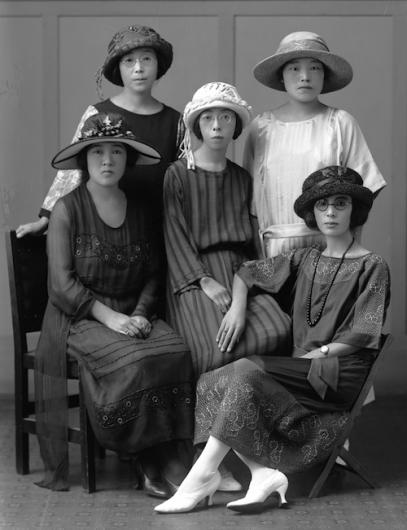 It will be a blast from the past when the Bernice Pauahi Bishop Museum opens today in Honolulu. Its Long Gallery has been transformed to house a new temporary exhibit chronicling Hawaii's changes since the museum's founding in 1889.
The retrospective "Change: 125 Years Through the Eyes of the Bishop Museum" is the culmination of the museum's 125th anniversary year, and runs from Dec. 12, 2014 through March 16, 2015.
More than 1,000 historical photographs, audio, video and interactive media bring a bygone era to life. Together they tell the story of Hawaii's many large and small physical, cultural and societal changes. The exhibit experience is divided into 15 relatable themes such as food, entertainment, fashion, transportation and home life.
"I think it would be a lot of fun for a [multigenerational] family to walk through together," says Brad Evans, the museum's director of exhibits and production. "I promise there will be a number of things where kids will say: 'What is that?' They've probably never seen [things like] a cash register, typewriter, Walkman or a rotary phone."
Visitors to the exhibit can test their Hawaii sports knowledge, browse a collection of vintage technologies, tune a radio to songs from each decade, peruse restaurant menus dating back to the 1920s or eavesdrop on a multicultural neighborhood's party-line conversation through an antique telephone. One section of the exhibit offers the chance to "shop" in a store as it would have looked early in the last century, illustrating how both prices and products have changed.
Interactive screens display "then and now" photos of popular Hawaii landmarks and show the sometimes-striking transformation of the natural landscape. "There's one looking down at Hawaii Kai from the top of Koko Head sometime in the 1940s," says Evans. "There was nothing there. It was all fishponds, and it was wild. Now there are islands that have been dredged up, and high rises, and high schools, and roads, and stores. So there's a lot of change."
Charles Reed Bishop founded the Bishop Museum in 1889 to honor his late wife, Princess Bernice Pauahi Bishop, the last descendant of the royal Kamehameha family. It's the largest museum in the state, and in its 125 years has grown to include millions of cultural and natural history artifacts from Hawaii and other Pacific Island cultures.
Here's to the next 125 years.
For more information on the exhibit or the Bishop Museum, click here.