2017 in review: HAWAI'I Magazine writers' most inspiring trips
The coolest sights and activities HAWAI'I Magazine writers saw and did in 2017.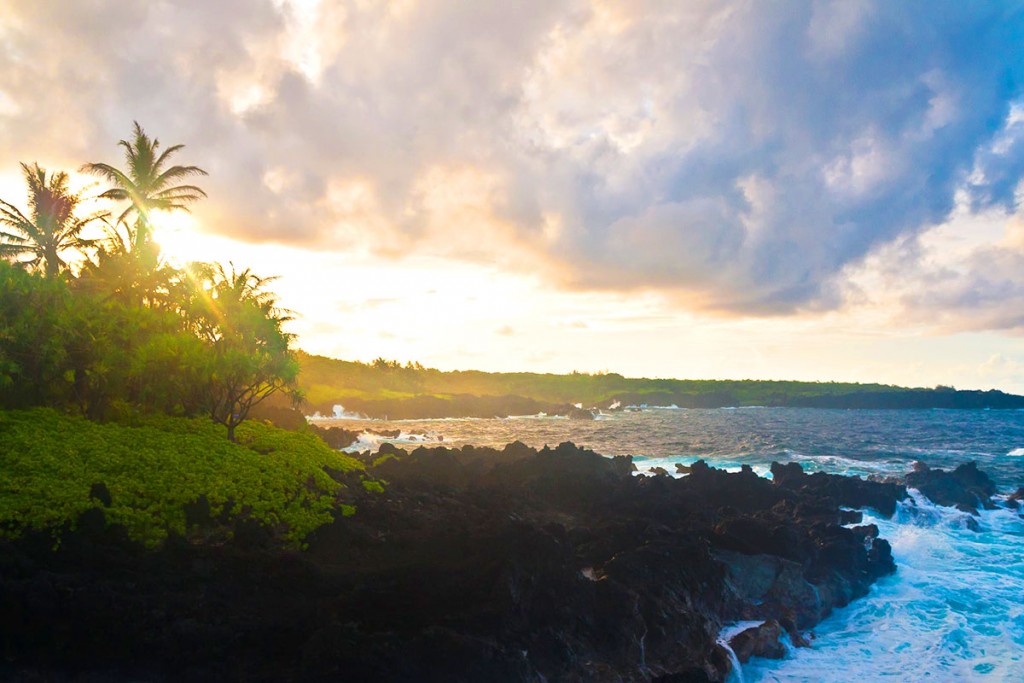 Every year, our staff immerses themselves into the many places they write about, bringing authentic stories about the Islands to you. These are the most memorable moments from their travels in 2017.
Visiting Waipio Valley on the Big Island
"This was a valley I'd been wanting to visit for a very long time and having two kalo (taro) farmers take me down to the see their farm and show me how they're continuing Hawaiian traditions that have been going in the same spot their ancestors had for centuries is so incredibly inspiring."
—Christine Hitt, editor
Hiking to Hanakapiai Falls on Kauai
"Maybe I didn't fully understand what I had gotten myself into or maybe I was out of shape, but getting to Hanakapiai Falls was tough. Having said that, it is my favorite hike across the state. The 8-mile roundtrip trail starts with gorgeous views of the Napali Coast, leads to a beach fit for a postcard, and ends with a 300-foot waterfall that I swam under. The experience outweighed the sore muscles that followed."
—Elena Bragg, art director
Meeting the men of the Hale Mua
"Speaking with the proud Hawaiian men of the hale mua (house of men) and being allowed to tell their story was truly an honor. I'll never forget standing in the center of their pule (prayer) as the harsh Maui winds howled heavily in my ears and the ocean raged beside us."
—Kevin Allen, staff writer
That view from St. Regis Princeville
"This has to be the only hotel that literally made me tear up when I opened the door. I blame it on its extraordinary view of Hanalei Bay and the timing of check-in with sunset—it was a perfect moment."
—Christine Hitt, editor
Camping at Waianapanapa State Park, Maui
"We timed it so that we checked in to the campground near the end of the winding Road to Hana with just enough late afternoon light to pitch our tent, then explore the gorgeous cliffside trails and black-sand beach just down the stairs from our campsite. I'll never forget the brilliant aquamarine color of the waves crashing through the lava ocean arches, or the fairy-tale feeling I had walking through an ancient hala forest at golden hour … or how much we laughed when we realized we'd forgotten to pack food and ended up having some of the Road to Hana's famous banana bread for dinner!"
—Tracy Chan, digital media manager
Finding Kaunolu
"After two visits to the island this year, I've fallen in love with Lanai's dirt roads to secluded locations, especially to the historic site of Kaunolu, where Kamehameha spent his summers."
—Christine Hitt, editor