22 terrific Hawaii travel tips for first-time travelers
The best of HAWAI'I Magazine readers' travel advice that were important enough to fit on a postcard.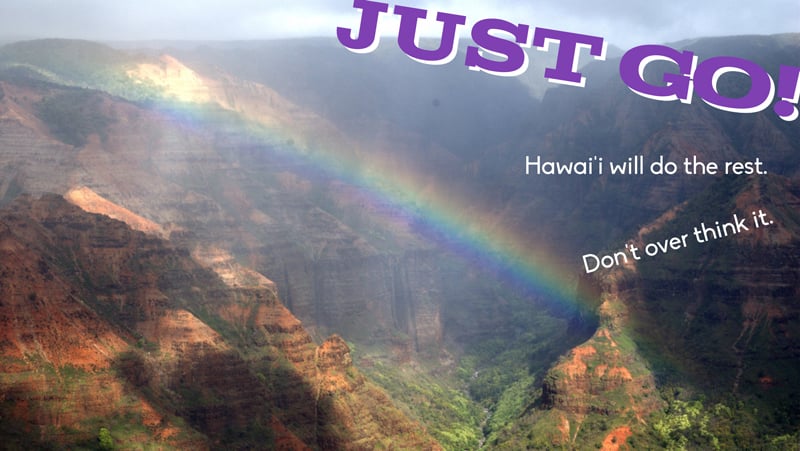 If you're planning to visit Hawaii, pack these postcards full of travel tips with you.
We asked our HAWAI'I Magazine readers who've been to the Islands more than once what advice they would give to a first-time traveler here. The answers were wide, varied and informative. There were practical tips concerned with luggage and logistics ("My favorite season to go is late spring, but anytime is really fine" ). Others tried to push travelers out of their comfort zones into a new experience ("Go get shave ice with azuki beans just like the locals!"). Some were more abstract, but full of feeling ("Open your heart to the aloha spirit"). Oh, and there were the funny ones too ("Cash your return ticket").
Overall, everyone's comments focused on how to make the most of one's time spent here. These were the most popular and resonant from seasoned Hawaii travelers eager to send these postcard-sized words of travel wisdom to anyone who'll listen.
1.
2.
3.
4.
5.
6.
7.
8.
9.
10.
11.
12.
13.
14.
15.
16.
17.
18.
19.
20.
21.
22.
If you're not already a part of our Facebook ohana, "like" us here and never miss an update.