5 Maui Towns To Visit That Are Not in West Maui
You can't visit West Maui, including Lahaina, but the rest of the Valley Isle is open.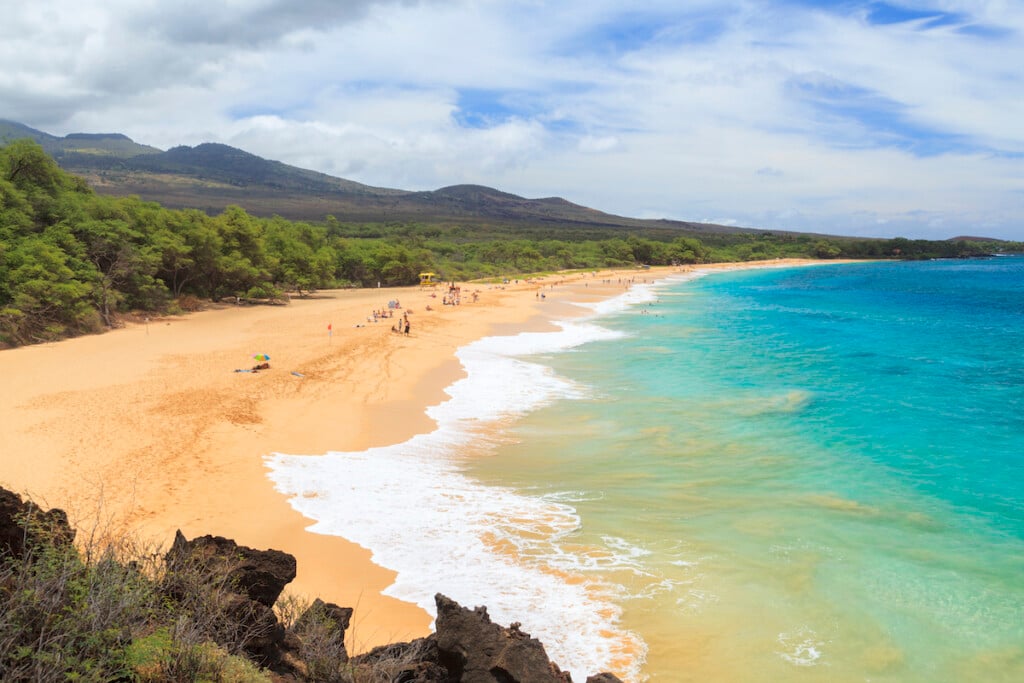 Planning a trip to Maui—but not sure if you should go?
Many visitors are opting to postpone or cancel vacations to Maui right now, three weeks after deadly wildfires destroyed Lahaina and killed at least 115 people. But the state is urging people to keep their travel plans to the Valley Isle—just don't visit West Maui.
Wildfires mainly affected Lahaina, but all nonessential travel to West Maui — which includes Nāpili, Kāʻanapali and Kapalua — is strongly discouraged.
But there are many other places on Maui you can visit, places that are open and eager to welcome visitors.
1. Hāna
It's no secret: Hāna is one of the most beautiful towns on Maui. Its remote location on the rugged eastern coastline of island is part of Hāna's allure. The legendary 52-mile Road to Hāna (Highway 360) is part of the experience; it has 620 curves, 59 bridges and lots of scenic coastline and waterfall views. (Don't forget to stop at roadside stands for banana bread.) Once in the sleepy town, enjoy empty beaches—like Hāmoa Beach—and browse family-run eateries and shops. Just outside of Hāna is Kīpahulu, where you can hike along the Pīpīwai Trail through a magical bamboo forest to the 400-foot Waimoku Falls.
2. Wailea
There's so much to do in South Maui, with its sunny golden beaches and award-winning golf courses. Plus, so many of the island's best hotels and resorts—from the luxe Fairmont Kealani and to the Grand Wailea, A Waldorf Astoria Resort—are located here. The crescent-shaped Wailea Beach is one of Maui's top-rated beaches, with warm, relatively calm water and lots of space to lounge and watch the sunset. There are great restaurants here, including the gorgeous Kō, the signature restaurant at the Fairmont Kealani, with its cloudlike roof and a dinner menu that highlights local ingredients and flavors. The cocktails are great, too.
3. Upcountry Maui
A contrast to sunny beaches, Upcountry Maui boasts rolling hills and cooler climes. Visit the Surfing Goat Dairy, pick strawberries at Kula Country Farms, sip local wines at MauiWines at ʻUlupalakua Ranch, and take in the sunrise (or sunset) atop the 10,023-foot Haleakalā. Explore the paniolo (Hawaiian cowboy) town of Makawao or wander the lush gardens and farms—we highly recommend Aliʻi Kula Lavender Farm—in Kula. If you're looking for an easy hike, the Waihou Spring Trail in Makawao is a 1.8-mile loop that follows an old plantation road through a forest of pine, Cyprus and eucalyptus trees planted in the 1920s.
4. Wailuku
About 10 minutes from Kahului Airport is Wailuku, the county seat of Maui. Walk down Market Street, lined with local boutiques, coffee shops and restaurants, or visit ʻĪao Valley State Monument, a 4,000-acre park once a sacred burial ground for Hawaiian chiefs and home to the green-mantled ʻĪao Needle. (Reservations now required.)
5. Pāʻia
On Maui's north coast, the colorful town of Pāʻia has local boutiques, surf shops, art galleries and eateries. It's a quick drive to Hoʻokipa Beach, considering the windsurfing capital of the world. Winter brings huge surf—and professionals!—to this spot. Stop by Mana Foods, one of the best natural food stores on the island, or dine at Nuka in Haʻikū, a 50-seat izakaya (Japanese tavern) and sushi bar.