These are 5 of the Coolest Cafés in Kaimukī
Get to know Kaimukī while getting your caffeine fix at these neighborhood coffee shops.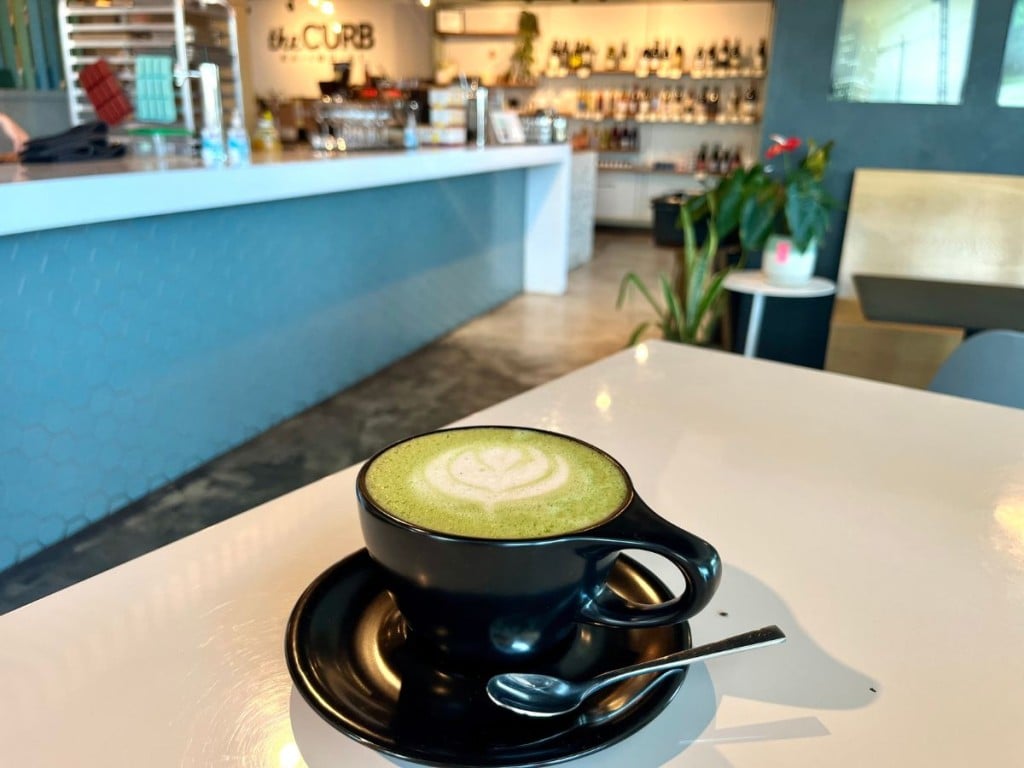 Coffee shops are true community gathering places. It's in neighborhood cafés that doctors, lawyers, teachers, artists and travelers all coalesce, uniting over a similar need—caffeine. This very reason often makes cafés representative of the neighborhood's residents and even the types of visitors it draws. There's much to discover in a neighborhood through the coffee culture.
Nestled behind Lēʻahi, commonly referred to as Diamond Head, is a quirky district filled with old-school mom-and-pop shops, hole-in-the-wall eateries and artsy boutiques. Of course, colorful and cozy cafés also dot Kaimukī's Waialae Avenue. While some of these coffee shops are celebrating their first years in business, some have been around for decades. Whether you're on the run and need a grab-and-go order or you plan to stay awhile, check out these charming coffee shops to get to know Kaimukī.
1. Coffee Talk
Sitting at the intersection of Waialae and 12th Avenue, Coffee Talk has been a mainstay in the neighborhood for 27 years. This corner café has become a beloved spot for its creative coffee concoctions, cozy workspace and open-mic nights. Kaimukī local, Jake Shimabukuro, started his ʻukulele career performing at Coffee Talk. Inside, eclectic and vintage pop art adorns the walls and colorful glass bulbs hang from the ceiling. And the lattes are just as colorful as the décor. Lavender vanilla, red velvet, turmeric honey and caramel snickerdoodle are only a few of the latte specialties. This creativity extends right into the pastries with daily specials like Nutella scones, strawberry butter mochi and Portuguese sausage quiche. And for those that can eat breakfast for every meal, Coffee Talk offers its egg breakfast sandwich all day.
3601 Waialae Ave., Honolulu, www.facebook.com/coffeetalkhi.
2. Plantoem
Plant enthusiasts can flock to Plantoem to enjoy a latte among a verdant gallery of flora. The dual shop is part café and part plant boutique. The entry is filled with tiny succents, multi-color caladiums and vine-like philodendrons. But past the tall palms and enormous monsteras is a quiet café. Here, ferns dangle from the ceiling, vibrant protea paintings color the walls and calm jazz music fills the air. The café keeps it classic with drink options, sticking to simple cappuccinos, lattes, Americanos and iced cold brew. Being perched above Waialae Avenue, customers can watch a slice of Kaimukī life while being in Plantoem's peaceful oasis.
3456 Waialae Ave. Unit 203, Honolulu, @plantoem.
3. The Curb
The Curb is a locally owned coffee shop right in the heart of Kaimukī. The interior of the café is chic minimalist, yet there is a warm and lively atmosphere. The tables are filled with chatting customers as friendly baristas fulfill coffee orders. Here, the menu is filled with lattes and cappuccinos as well as pour-overs and nitro cold brews. The Curb also has specialty lattes like lavender matcha or pandan matcha with Rishi Tea. While customers order, it's difficult to resist the display case filled with tempting baked goods like a miso brown butter cookie or poi banana bread.
3408 Waialae Ave. #103, Honolulu, thecurbkaimuki.com.
4. The Daily Whisk Matcha
The Daily Whisk Matcha is the neighborhood's new tea shop. The café can be found on 11th Avenue, nestled in the outdoor patio of the boutique Ten Tomorrow. Owner and designer, Summer Shiigi, decided to add to the shopping experience with a café. Just this February, Daily Whisk Matcha made its exciting debut. At the matcha stand, expect to find classic matcha lattes made with Uji matcha from Japan and hijicha lattes. Along with drinks, The Daily Whisk also offers small savory dishes like simple butter rolls with a pinch of rock salt, cheesy puff pastries stuffed with mushroom and arabiki buns topped with a strip of bacon. But the real treat is the fresh fruit sandos. The fluffy Japanese sandwiches are stuffed with whipped cream and fresh fruit like strawberries and kiwi.
1114 11th Ave., Honolulu, dailywhiskmatcha.com.
5. Bean About Town
Tucked away on Waialae Avenue, Bean About Town may be small but it covers all the essential coffee needs and more. Here, coffee connoisseurs can try the café's espressos, cortados, flat whites, macchiatos and café allongés. The café also serves lattes, teas and smoothies. Inside the pink and blue colored coffee shop, a display case holds delightful little treats including waffles that come in flavors like fruity pebbles and ube. Outside, benches and tables fill a small nook perfect for enjoying a coffee and small bite.
3538 Waialae Ave., Honolulu, beanabouttown.com.