7 Hot Dining Spots on Molokai
The restaurants and chefs of Molokai are evolving with the times and getting the recognition they deserve.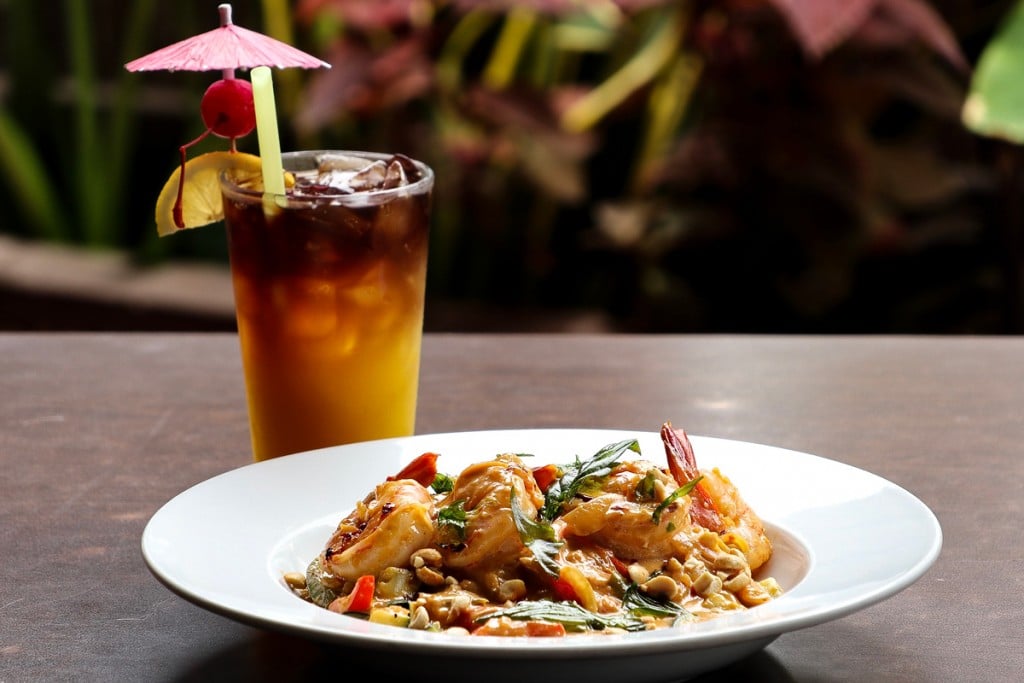 If Hawaii's dining scene was treated like a sports team, Oahu (or maybe even Maui) could make a case for MVP, but the team's Most Improved Player award would have to go to Molokai.
Yes. Molokai.
Despite having fewer than 8,000 residents, The Friendly Isle's dining scene has managed to reinvent itself by diversifying, modernizing and staying true to its island roots while adding flavorful twists.
Front and center in this culinary resurgence is Paddlers Restaurant and Bar (10 Mohala St., Kaunakakai, (808) 646-1681, paddlersrestaurant.com), which changed ownership in 2016 and has brought a level of sophistication you'd equate with the larger Islands. New chef, Kainoa Turner, trained at Le Cordon Bleu College of Culinary Arts before honing his skills in Bellevue, Washington, as a chef at Glendale Country Club.
During his time in the Pacific Northwest, he worked with a global range of tastes that he's masterfully melded on Molokai with traditional local favorites. Sure, you'll still find island classics such as steak with rice and mac salad, but you'll also find carne asada tacos with a chili adobo brisket, and Thai shrimp in a coconut curry that's drizzled with peanut cilantro. There might be wings on the appetizer menu and sports playing on the TV, but those wings are flavored with chili garlic and hints of inamona (a cooked kukui nut and salt relish), and the gourmet burgers on brioche buns help make it classier than your average sports bar—though you can still get your beer served on draft.
"We've had great feedback," says Heather Geroux, one of the restaurant's new owners. "It was something we felt the island really needed, and we have a lot of residents who are recently retired—they've traveled and know good food—and they're so thankful there's something of that quality they can find here at home."
Visit on a holiday—maybe Valentine's or Mother's Day—and the menu bursts with culinary standouts such as ahi tartare, duck confit and steak Provence, with a 12-ounce rib eye that's served with butter poached lobster.
Meanwhile, at Hotel Molokai, the oceanfront setting at Hiro's Ohana Grill (1300 Kamehameha V Hwy., Kaunakakai, (808) 660-3400, hotelmolokai.com/en-us/dining) can rival the very best tableside view of any restaurant in the state. While the nightly live music has always been a favorite, it's chef Woody Hiro's work in the kitchen that's suddenly making waves.
Raised on Molokai but trained on Oahu, chef Hiro has brought his skills back home and is infusing local island classics with a fresh, modern approach. Look no further than the ahi katsu that's served with wasabi aioli, or Angus beef steak that's finished off with a kiawe smoked sea salt garnish. You can order a bowl of poke for lunch and banana lumpia for dessert, but there's also a fine Italian steak with bruschetta caprese and Basilian shrimp that's served on a bed of linguine.
Hiro's opened to rave reviews in July 2017, and when you factor in the setting, the welcoming atmosphere, and now, the sophisticated cuisine, it's on par—if not better—than well-known standouts at Hawaii's largest resorts.
While Paddler's and Hiro's are leading the charge in Molokai's culinary movement, it was local baker George Kanemitsu whose family-run Kanemitsu's Bakery (79 Ala Malama Ave., Kaunakakai, (808) 553-5855) has been around since 1935, who recently brought home the island's very first James Beard nomination.
Recognized in the outstanding baker category, Kanemitsu was named a semifinalist on account of his soft, flavorful bread that's a classic Molokai "must-have." You can find the loaves at the counter each morning, or visit at night like the locals do and order it hot from the window around back. Be sure to slather it with cream cheese, cinnamon, butter or sweet strawberry jam.
Molokai is even jumping on the bandwagon when it comes to lunchtime food trucks. At the Ono Fish and Shrimp (53 Ala Malama Ave., Kaunakakai, (808) 553-8187) truck that's parked outside Molokai Fish and Dive, hungry lunchtime visitors will find tacos made from locally caught ono (large mackerel fish) and mahimahi—some of which were sourced from the company's fishing charters that morning.
And, lest you think it's only new restaurants that are moving Molokai ahead, familiar favorites such as Sundown Deli (145 Puali Pl. #102, Kaunakakai, (808) 553-3713), which has been open for 21 years, still serves cups of homemade soup and sandwiches on sourdough or rye, but have also expanded to include gluten-free options as well as vegan and vegetarian. That's something you wouldn't have found on the island in the days when the deli first started, but it's a nod to how restaurateurs here are working to keep up with trends.
Looking for farm to fork or table? Make a stop at Kumu Farms (551 Huaai Rd., Kaunakakai, (808) 351-3326, facebook.com/kumufarms) to stock up on locally grown produce, including the popular sunrise papaya and basil mac nut pesto. A Molokai staple for 35 years, the farm provides many of the island's restaurants with fresh organic produce, and is conveniently located just minutes from the airport.
Finally, even with all of the recent changes and new menus and chefs, there are still some longtime Molokai classics where the casual atmosphere and hearty food are reflections of a pace of life that's reason enough to visit. Order a heaping loco moco at Kualapuu Cookhouse (102 Farrington Ave., Kualapuu, (808) 567-9655), or visit for dinner on Thursday nights for a filling plate of prime rib.
Since the laidback restaurant is BYOB, you can grab some wine from the market next door and sip while you wait for your food. And "if you're in a hurry, you're on the wrong island." It says so right there on the menu.