7 of Our Favorite Malasadas to Celebrate Mardi Gras in Hawaii
We feast on these deep-fried doughnuts on Fat Tuesday, this year on March 5, and you should, too.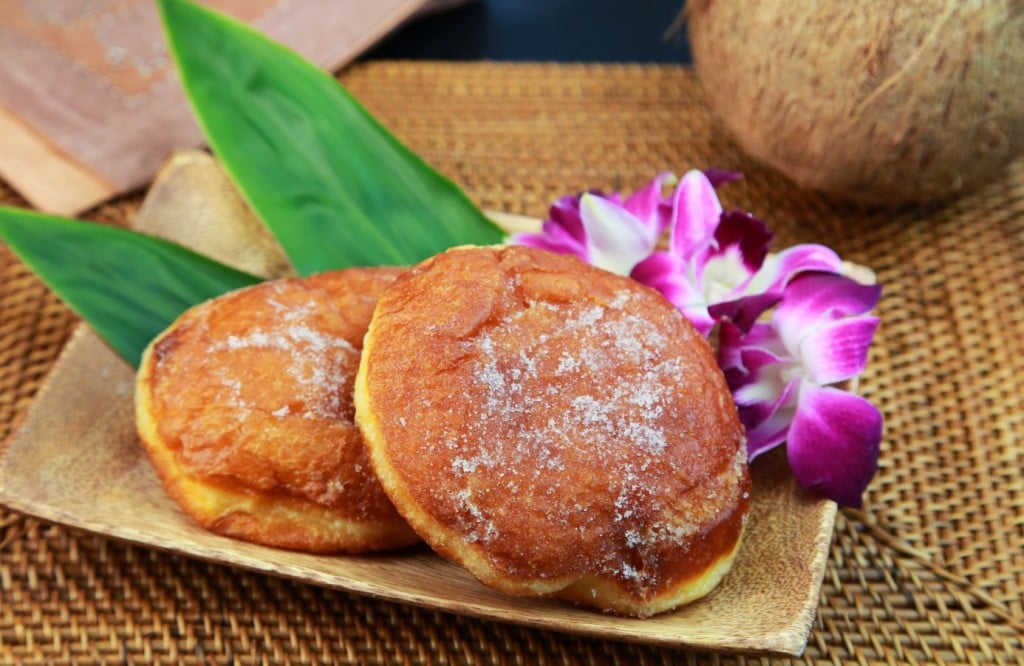 You don't have to be Catholic—or Portuguese—to indulge in malasadas today, Fat Tuesday. It's practically a Hawaii tradition.
Fat Tuesday, commonly known as Mardi Gras, is the day before Ash Wednesday, or the first day of Lent, when the (dreaded) fasting begins. That makes today, Shrove Tuesday, the last day of gorging on the fattiest, richest foods possible.
In Hawaii, that means devouring as many malasadas as you can in a single day.
What are malasadas? These deep-fried, sugar-dusted doughnuts were brought to Hawaii with the 1878 arrival of Portuguese plantation laborers from the Madeira and Azores islands. You can't find malasadas anywhere else.
SEE ALSO: The History of Five Local Grinds
These deep-fried balls of dough—which should be crispy on the outside, fluffy on the inside—have become a staple comfort food in the Islands, with bakeries across the state serving the popular pastry. It makes sense that on this day, Fat Tuesday, people eat malasadas. They're definitely a splurge!
Here are five of our favorites:
1. Leonard's Bakery, Honolulu, Oahu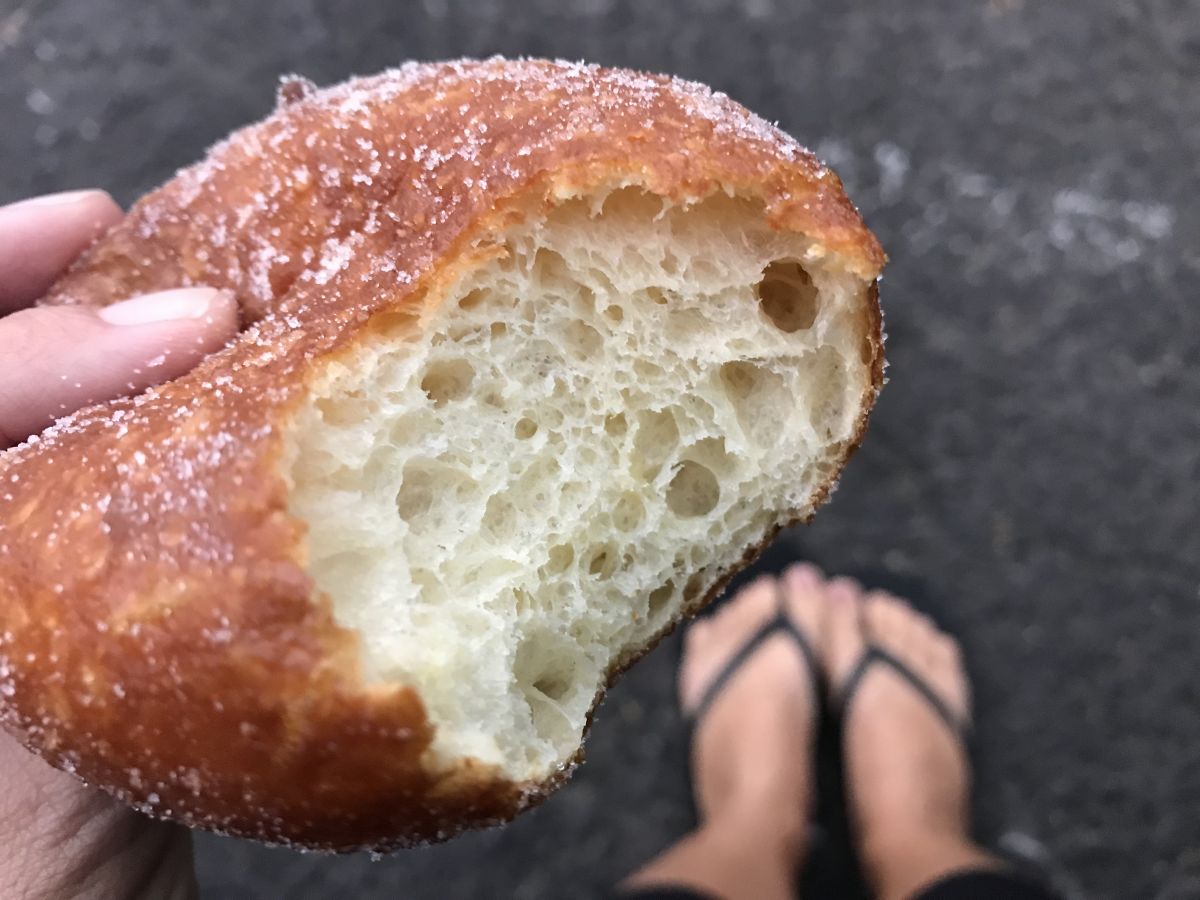 Before Leonard Rego opened Leonard's Bakery on Oahu in 1953, malasadas were rarely offered in local bakeries. The grandson of Portuguese immigrants, Rego began selling malasadas on Shrove Tuesday, the day before the start of Lent. Following his grandmother's recipe, he whipped up a batch of the traditional Portuguese dessert. Today, Leonard's Bakery is one of the most well-known bakeries in Hawaii crafting fresh, warm malasadas all day. There's usually a line snaking outside the small Kapahulu bakery, with most of the customers waiting to order the warm pastry. You can get them dusted with white, cinnamon or li hing (preserved plum) sugar, or filled with custard, haupia (coconut) or chocolate dobash. (You can also order 24 or 48 malasadas online to ship anywhere in the U.S.) 933 Kapahulu Ave., Honolulu, (808) 737-5591, leonardshawaii.com
2. Pipeline Bakeshop & Creamery, Honolulu, Oahu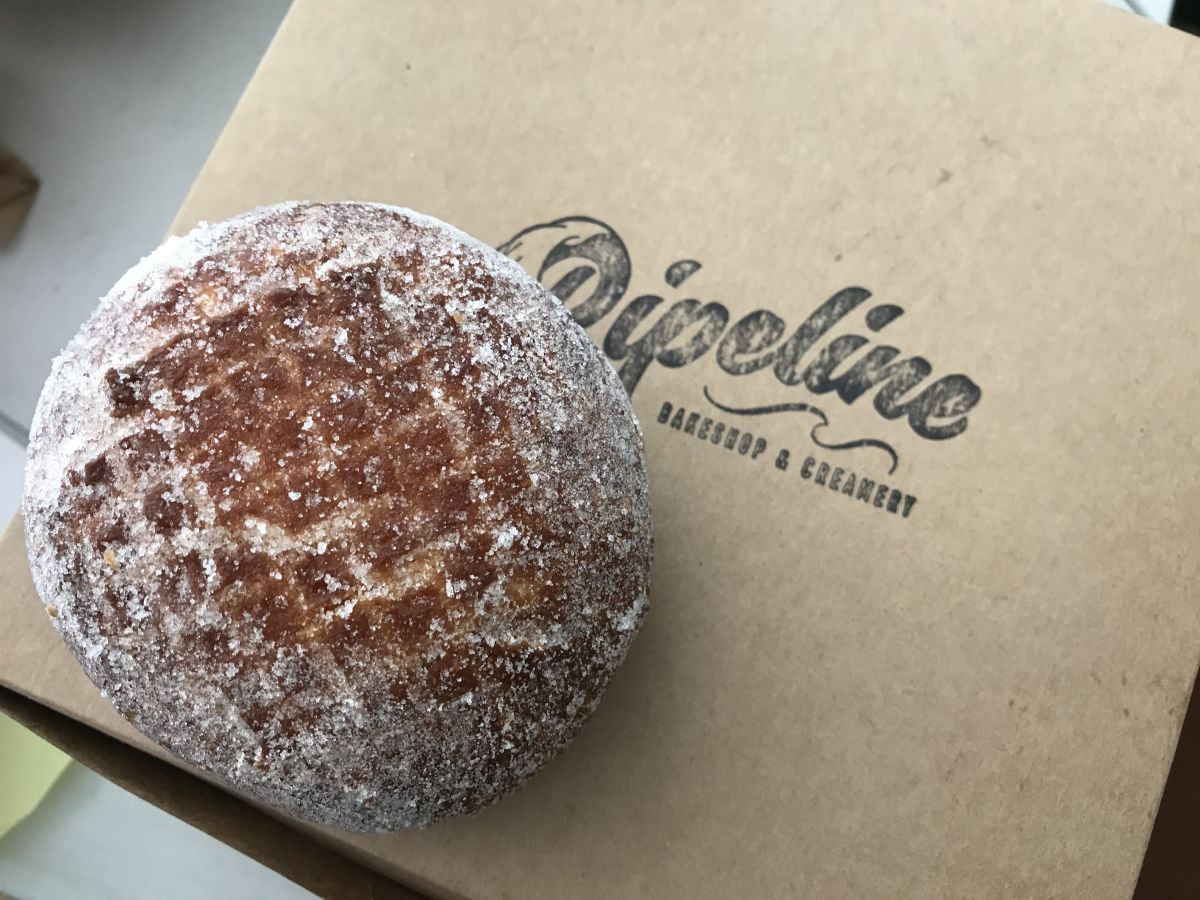 A hip bakery in Kaimuki, a burgeoning neighborhood a few miles east of Waikiki, Pipeline Bakeshop & Creamery serves hot malasadas made to order. Owner Gayla Young worked on a recipe for the pastry that keeps its shape—plump and round—for days. There are no filled malasadas here, but you can get them coated with white sugar, cinnamon sugar, li hing sugar or coffee sugar. Pipeline also serves a house-made Malafrozada ice cream—ice cream studded with malasada bits—and something called a Malamode, the combination of the malasada ice cream stuffed into a warm malasada. How that's even possible, we don't know. We just eat it. 3634 Waialae Ave., Kaimuki, (808) 738-8200, pipelinebakeshop.com 
3. T. Komoda Store & Bakery, Maui
Open since 1916, T. Komoda Store & Bakery is one of the oldest family-owned stores on the Valley Isle. While its cream puffs are what the bakery is most known for, you don't want to miss the malasadas, light and crispy and filled with guava, if you want. Go early because these do sell out. 3674 Baldwin Ave., Makawao, Maui, (808) 572-7261
4. Star Noodle, Lahaina, Maui
View this post on Instagram
If you're looking for a more upscale version of this down-home dessert, try the version at Star Noodle. You get a plate of small kabocha malasadas—on skewers—with three dipping sauces: creamy chocolate, miso-caramel and yuzu-basil. It's a fun, modern twist on the classic. 286 Kupuohi St, Lahaina, Maui, (808) 667-5400, starnoodle.com
5. Donut Dynamite, Wailuku, Maui
View this post on Instagram
While the big draw here is the artisan brioche doughnuts, don't skip the malasadas. Airy, light, crispy—these malasadas are made from scratch and can be filled with chocolate mousse, haupia, lilikoi or black raspberry. Plain is best, though, as the bakery doesn't skimp on the sugar coating. Order ahead. 1246 Lower Main St., Wailuku, Maui, (808) 280-6442, donutdynamite.com
6. Tex Drive In, Honokaa, Hawaii Island
Established in 1969, Tex Drive In has been serving malasadas for 50 years. These square-shaped pastries, made to order, come plain—just coated with white sugar—or filled with a variety of flavors, including guava, strawberry, mango, Bavarian cream and pineapple. 45-690 Pakalana St., Honokaa, Hawaii Island, (808) 775-0598, texdriveinhawaii.com
7. Punaluu Bake Shop, Naalehu, Hawaii Island
This quaint bakery, considered the southernmost bakery in the U.S., serves a variety of malasada, from taro-flavored and dusted in white sugar to ones filled with chocolate cream. This is the only place we've come across that offers a lilikoi (passion fruit) glaze. If you can't make it all the way to this 4-acre tropical estate, that's OK. You can order the bakery's sweetbread/malasada mix ($12.99 for three boxes) and make the Portuguese doughnuts at home. 95-5642 Mamalahoa Highway, Naalehu, Hawaii Island, (866) 366-3501, bakeshophawaii.com