A Hilo Chef Aims to Teach People about Hawaiʻi's Unique Food Culture
Brian Hirata, a local culinary instructor, recently launched Naʻau, a pop-up dining experience that showcases oft-overlooked Hawaiʻi ingredients.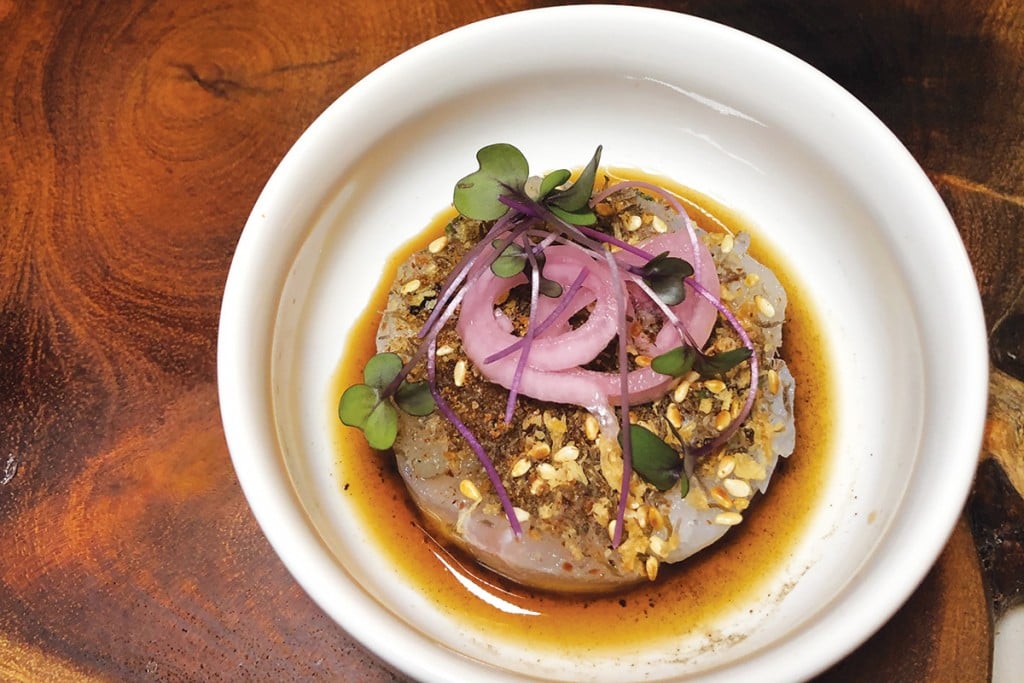 Using chef's plating tweezers, Brian Hirata leans over a row of black plates that look like discs of basalt, meticulously adds tiny leaves from the Rumex acetosella plant, commonly known as sheep's sorrel, to the top of a black tuile cookie made from ti ash. He harvested the sheep's sorrel himself, off the side of the highway on Hawai'i Island. The green arrowhead-shaped leaves represent the native kupukupu fern that peeks out from the cracks of lava flows—in this case, the thin tuile. Beneath the cookie is cheesecake made from local goat cheese topped with a red 'ōhelo berry compote. ('Ōhelo is a small, native Hawaiian shrub in the cranberry family.) This whole plate, the finale of Hirata's 10-course dinner at Anna Ranch Heritage Center in Waimea, is a perfect example of what this Hawai'i-born culinary instructor is trying to do with his new concept, Na'au.
Na'au, which, in Hawaiian, means "intestines" but can also refer to your instinct, is a series of monthly pop-ups on Hawai'i Island, where Hirata serves as the culinary program coordinator for a local community college. The cuisine and dining experience he has created is all about showcasing his life experiences and the ingredients he grew up with.
The dessert, for example, is inspired by his childhood, riding in his auntie's pine-green Ford station wagon to Hawai'i Volcanoes National Park, where they would pick buckets of 'ōhelo, a high-elevation plant endemic to the Islands and one of the first plants to colonize new volcanic landscapes. The tart berries are related to cranberries and blueberries and get sweeter when they're cooked. Hirata's auntie and mom would use these berries to make a very simple cheesecake that he says is still one of his favorite desserts. This version, however, is an elevated take on the humble dessert, more of a Japanese-style cheesecake using chévre from Lava Rocks Farm in Puna on Hawai'i Island.
Even with a full-time day job, Hirata creates these upscale pop-up dinners once a month all over the island with the hopes of raising enough awareness and funds to open a brick-and-mortar restaurant. He wants to share an authentic cultural experience through his food, highlight overlooked local ingredients and showcase what makes Hawai'i so special.
Hirata says he asked his class of 17 students if they had ever eaten 'ōpelu, or mackerel scad. It's a fish I grew up eating, dried in weathered dry boxes in someone's yard, a fish that's hard to find these days. Only two students raised their hands. Hirata was shocked.
"The younger generation, they don't know these ingredients, they don't fish for them, they don't forage with them. If they don't know about them, they won't care about them," Hirata says. "When a hotel is built on the beach, they'll say, 'I don't fish anyway.' When 10,000 homes are built on the mountain, they'll say, 'I don't spend time in the mountains.' That's where we're heading."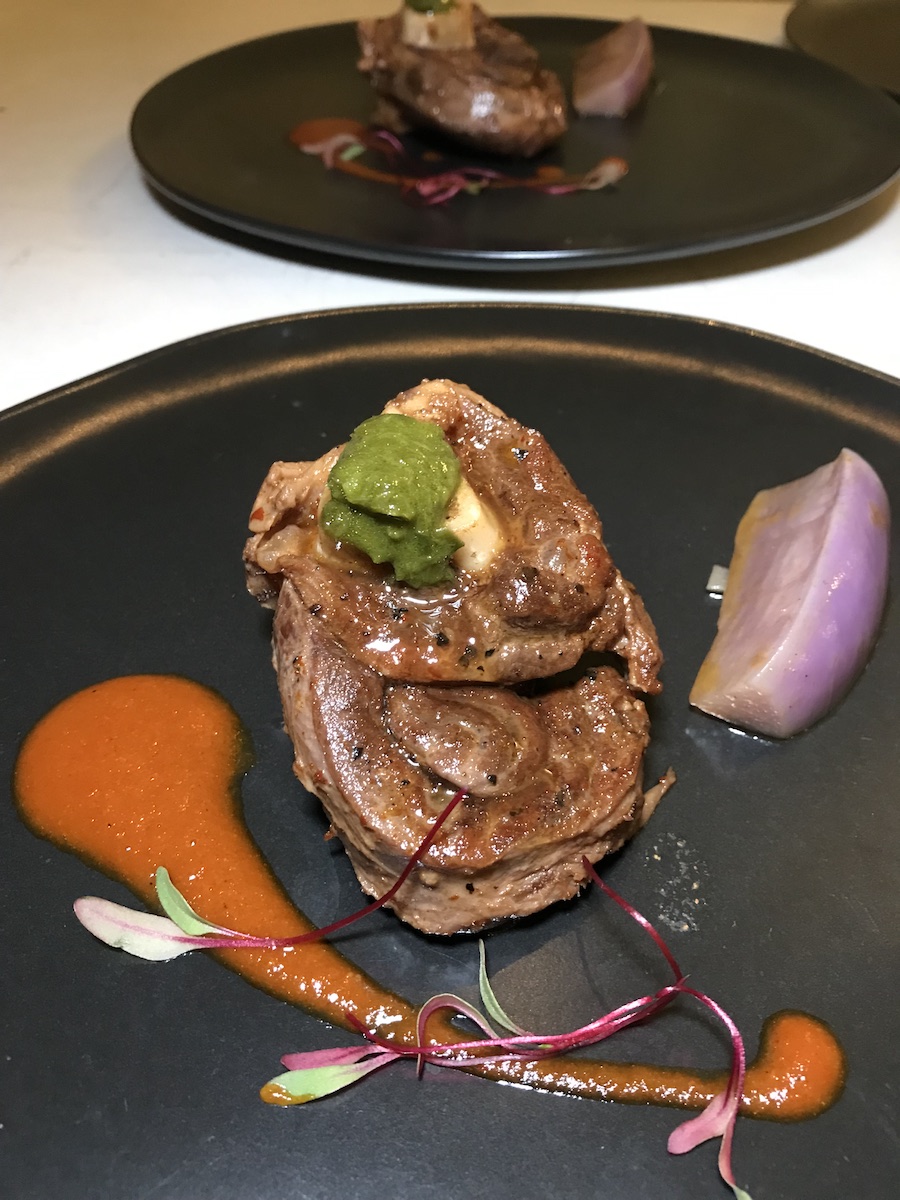 The menu for this dinner is littered with wild and oft-neglected local ingredients: cold-smoked mū (bigeye emperor fish) with limu 'ele'ele (edible seaweed), pastrami made from Maui-grown venison heart, fresh ehu (short-tail red snapper) paired with sea cucumber harvested by Hirata the night before. He even serves the swim bladder of an 'ahi—something that's almost always discarded—grilled and plated with a tomato-based tinono sauce.
"Local culinarians need to be better educated on the bounty of ingredients available to use in Hawai'i," Hirata says. "As a whole, we, as culinary professionals, can educate ourselves with these 'lost ingredients,' while attaining a better respect and understanding of our roots, and progress and perpetuate our culinary heritage in Hawai'i."
The next Na'au pop-up is at 5:30 p.m., Sunday, March 22 at The Palms Cliff House Inn in Honomū on Hawai'i Island. Cost is $185 per person and includes beverage pairings. Visit naauhilo.com.