Alaska Airlines launching Kailua-Kona-San Diego route with introductory $219 one-way fare sale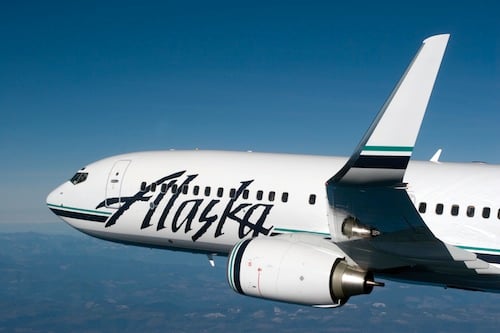 Alaska Airlines announced on Wednesday that it plans to launch a new non-stop service between Hawaii Island's Kailua-Kona and San Diego in March 2015. The carrier is offering introductory one-way fares as low as $219 for the route.
The new route will make Alaska Airlines the only carrier offering regular direct flights between San Diego and Kailua-Kona when scheduled service begins March 5, 2015. The airline plans to operate the route three times weekly on Mondays, Thursdays and Saturdays.
Introductory fares, which include all taxes and fees, must be purchased by next Tuesday, Oct. 28 for travel between March 5 and June 6, 2015. Introductory fares are valid only for Alaska Airlines' Monday and Thursday flights. For more information on the introductory offer, click here.
Alaska Airlines now offers 74 weekly, peak-season flights in and out of Kona from Anchorage, Seattle, Portland, Oakland, San Jose, and San Diego. For more information about the airline, click here.