Aloha Friday Picks: Astronomy, Art and Amazing Beaches
With spring on its way out, here are three weekend activities you can do by yourself or with your ʻohana.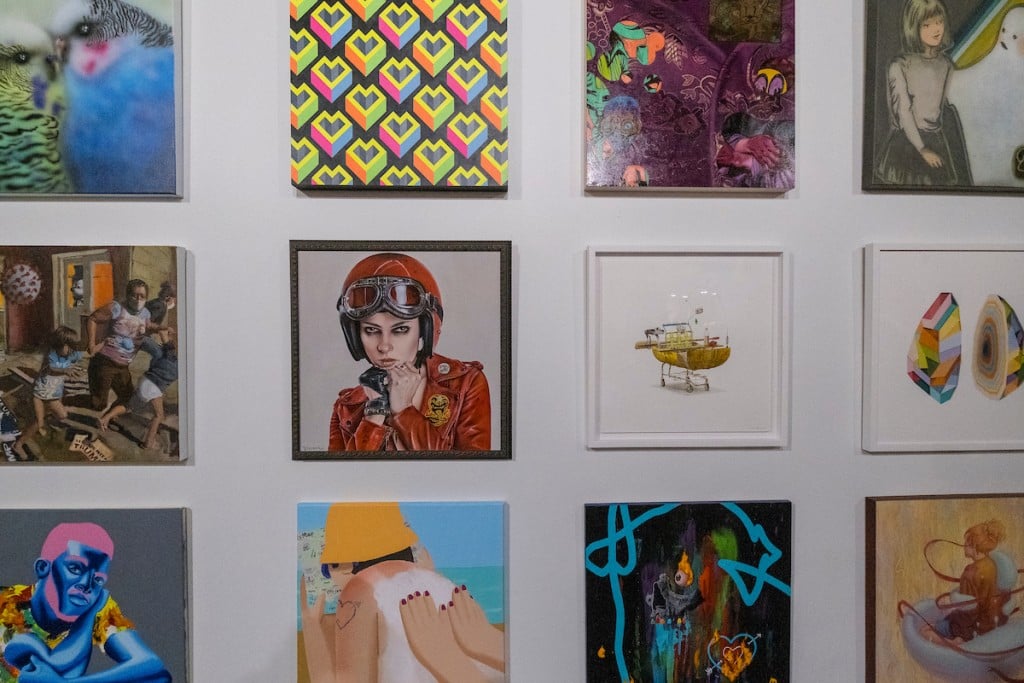 Aloha Friday Picks is a weekly news blog that will run every Friday and features three things we recommend you do, try or experience over the weekend. Send us tips at media@hawaiimagazine.com.
"It's aloha Friday, no work till Monday." If you didn't sing along in your head, then you really need to give this song a listen. That's right, it's aloha Friday, which means we've compiled three weekend activities for you and your ʻohana (family) to do if you decide to spend the last few remaining weekends of spring out and about. It's almost June already, so enjoy the brisk—for Hawaiʻi standards—outdoor weather while you have the chance!
1. Celebrate 10 Years with Pow! Wow! Hawaiʻi at Bishop Museum
The exhibit that has been created by Bishop Museum, in collaboration with the artists of POW! WOW!, is truly dynamic. POW! WOW! The First Decade: From Hawaiʻi to the World Presented by Hawaiian Airlines throws its event-goers into a constructed alleyway inside the museum, where a fully gutted car, covered in spray paint from headlight to bumper, sits between a mock record store and a bodega, imitating a scene you could really see in Honolulu's Downtown district. Strewn about are murals that take up entire walls, wowing viewers with a sense of grandeur one only gets from going to a POW! WOW! event. It is an overload for the senses, but if you love to look at artwork from local as well as national and international talents, then you won't want to miss this art exhibit. Also, it's indoors, so you won't have to contend with the hot Hawaiian sun while trying to view the art.
The exhibit will be on display May 15 to Sept. 19, 2021. Adult tickets are $24.95, senior tickets are $21.95, youth (4 to 17) tickets are $16.95 and kids 3 and under get in free. Get your tickets here or call (808) 847-3511.
2. Turn Your Attention to the Stars
It's International Astronomy Day on Saturday, May 15, so shift your focus upwards and look at the stars. You can do it anywhere—you don't have to be on Hawaiʻi—however, if you have too much light pollution to get a good glimpse of the cosmos, you may have to find a darker environment. If you are in Hawaiʻi, there are plenty of places perfect for star watching. Haleakalā on Maui is renown for its clear skies, while Mount Tantalus in urban Oʻahu will serve as the perfect lookout for those looking to get all starry-eyed.
3. Hit Every Beach on the List
The beaches on Hawaiʻi Island are some of the best in the state—and there are a lot of them. Due to the island's ever-growing coastline and massive size, there are hundreds of beaches dotted along the Big Island, some of which can't be found in magazines or on websites. Fortunately, if you just can't decide which amazing Big Island beach to visit, not a bad problem to have, our readers voted on a Best Hawaiʻi Island Beaches in 2021 list that will help you make your decision. If you've got the whole weekend to spare, you could even try hitting every beach on the list. If you do, let us know at media@hawaiimagazine.com and tell us what it was like!