Aloha Friday Picks: 'Beyond Van Gogh: The Immersive Experience'
This weekend sure is going to be a busy one!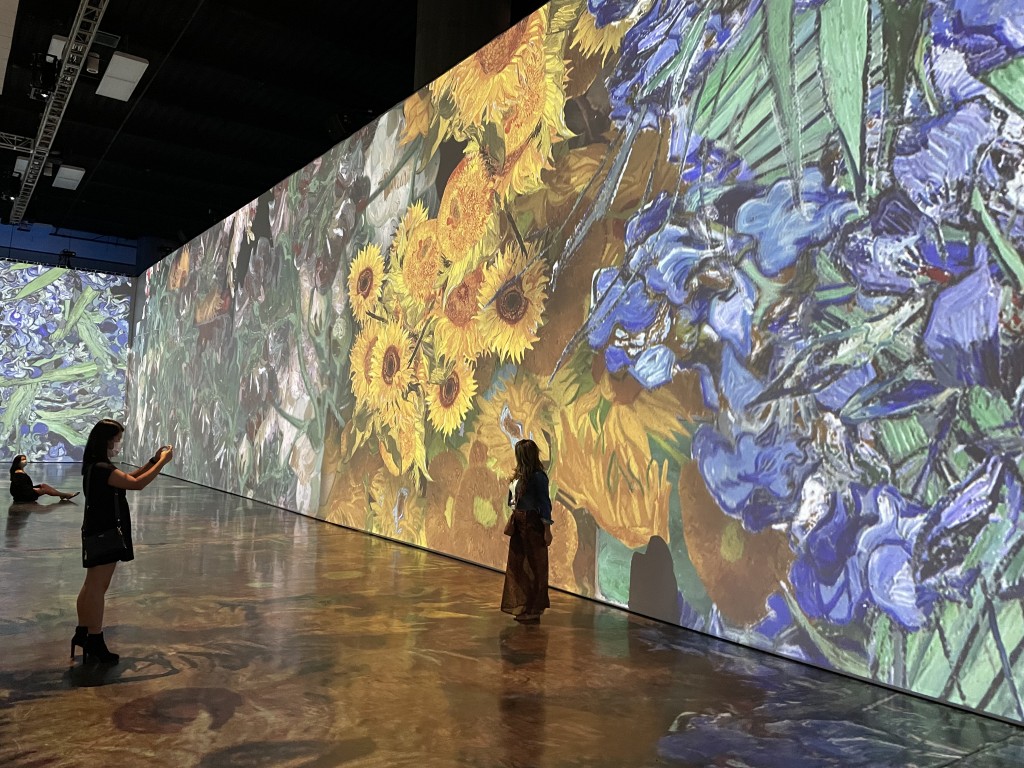 Aloha Friday Picks is a weekly news blog that will run every Friday and features three things we recommend you do, try or experience over the weekend. Send us tips at media@hawaiimagazine.com.
Ho boy, grab on to something because it is going to be a busy weekend. The 4th of July, Merrie Monarch Festival performance live streams and the opening of the "Beyond Van Gogh: The Immersive Experience" all take place over the upcoming weekend stretch, so it's a good thing that many of us are being given Monday off. Here's a quick peek at what some of the festivities this weekend have on offer will have on offer.
1. "Beyond Van Gogh: The Immersive Experience"
If you've ever wanted to get into the head of Vincent Van Gogh at a truly immersive level, check out the new exhibit at the Hawaiʻi Convention Center, "Beyond Van Gogh: The Immersive Experience." Using the artwork of Van Gogh, a series of projectors and screens highlight some of his best works while also bringing them to life, moving the art in ways that have to be seen in person. Created by French-Canadian creative director Mathieu St-Arnaud, the exhibit also does a great job in introducing Van Gogh to those who aren't so familiar with his history and mindset—via a room full of letters, quotes and biographical signage—so exhibit goers are given some perspective on the presented pieces of art. And yes, there are innumerable selfie opportunities, so be sure to charge your phone.
You can get your tickets at vangoghhonolulu.com.
2. The Merrie Monarch Festival is Here
Ready for this? Because this weekend the Merrie Monarch Festival is being broadcast. On July 1 the Miss Aloha Hula contest went out on local network KFVE, and today will be the Hula Kahiko event showing, with tomorrow being the Hula 'Auana finale. The event was canceled last year due to COVID-19, so the 2021 Merrie Monarch Festival is a grand comeback for what is often considered the premier hula competition in the world. You can see how to watch the Merrie Monarch Festival live—technically—by following our guide here.
3. 4th of July Festivities
Probably the loudest holiday of the year takes place this Sunday, but due to COVID-19 restrictions many of the annual firework shows—such as the one at Ala Moana Beach Park—have been canceled to avoid gathering a crowd. Firework show or not, it's a great day to get outdoors, whether that comes in the form of a beach barbecue, a picnic at a local park or a multi-hour surf session—waves are expected to be pumping along southern shorelines, so remember, when in doubt, don't go out. (And there might be box jellyfish, so consult with lifeguards.) Yes, it's going to be crowded everywhere, so try to be strategic in when, and where, you're going to spend your time. And always remember to show that aloha spirit!