Aloha Friday Picks: How To Celebrate National Picnic Day in Hawaiʻi
Picnic in a botanical garden, grab a poke bowl and head to the beach, or learn how to make local-style mac salad at home.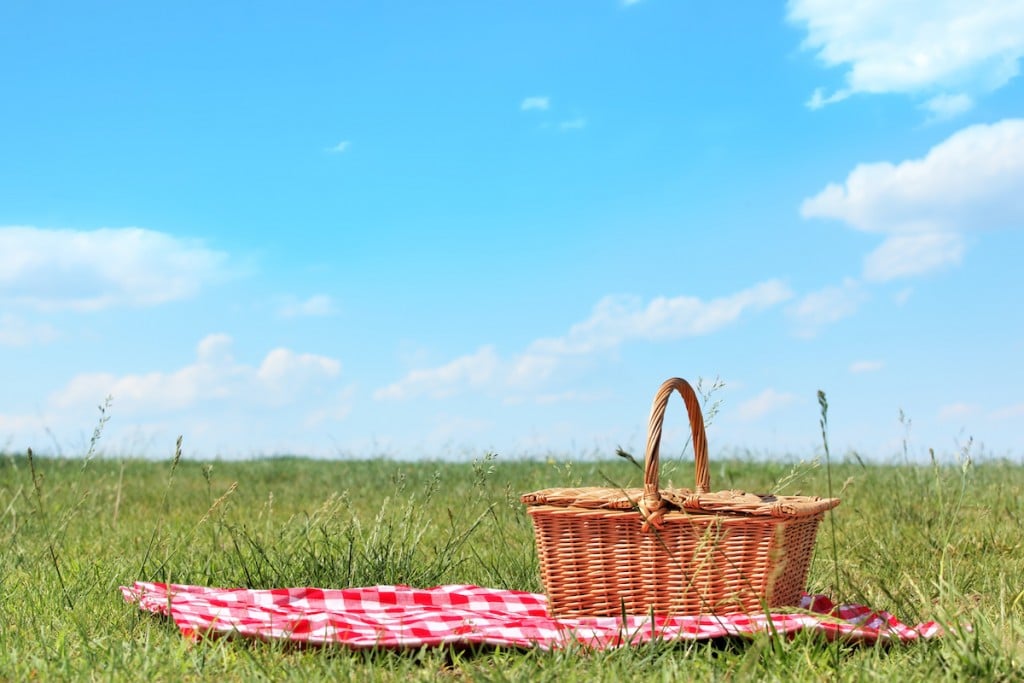 Aloha Friday Picks is a weekly news blog that will run every Friday and features three things we recommend you do, try or experience over the weekend. Send us tips at media@hawaiimagazine.com.
If you're lucky enough to be in the Islands this weekend, we suggest grabbing some lunch—poke bowl, anyone?—and heading outdoors. It's National Picnic Day today—in case you needed an excuse!
Picnic at a Botanical Garden
Botanical gardens in Hawaiʻi are the perfect places for a picnic—and every island has a few to choose from. On Maui, there's Maui Nui Botanical Gardens, where you can sign up for an hourlong docent-led tour, or the 8-acre Kula Botanical Garden, which has a nice picnic area (and a resident cat). Kauaʻi's Allerton Garden in Lāwaʻi Valley offers guided tours, including a sunset tour that ends with a bento meal crafted by local chefs. Hawaiʻi Tropical Bioreserve & Garden on Hawaiʻi Island—about 10 miles north of Hilo—has recently reopened; marvel at its collection of more than 2,500 tropical and subtropical plants. (Read more here.) And on Oʻahu, spread your picnic mat at Hoʻomaluhia Botanical Garden; we're sure you'll find somewhere to yourself amid its 400 acres in lush Windward Oʻahu. (Read more here.)
Grab a Poke Bowl and Hit the Beach (or Park)
You can't have a picnic at the beach in Hawaiʻi without poke, our quintessential dish of cubed raw fish, seaweed, sweet onions and inamona (roasted kukui, or candlenut). If you're on Maui, hit up the family-run Takamiya Market in Wailuku before driving to ʻĪao Valley State Monument or Hoʻokipa Beach. It serves some of the best poke on the island, including shoyu ʻahi (yellowfin tuna) and sesame tako (octopus). On Kauaʻi visit Ishihara Market in Waimea before heading to Kōkeʻe State Park or Poʻipū Beach; its poke offerings, which includes the popular wasabi ʻahi, are local favorites. If you're in Hilo, you can't go wrong with a poke bowl from Suisan Fish Market. If you can't decide from its selection, opt for two choices in one bowl. (Warning: Portions are huge.) If you're heading to Waikīkī Beach, stop at ʻOno Seafood on Kapahulu Avenue. This hole-in-the-wall serves eight different kinds of poke and comes with the shop's "secret sauce." Foodland—on Oʻahu, Maui and Kauaʻi—is always a safe bet, too. Popular with locals, the poke here (above) is one of the chain supermarket's best sellers and comes in a variety of flavors and styles. Every Foodland has different poke creations, too.
Make Local-Style Mac Salad at Home
Picnics aren't complete without local-style mac salad—especially if it involves copious amounts of Best Food mayo. Here's a quick and easy recipe by Keoni Chang of Foodland Super Markets that will make you feel like you're in Hawaiʻi wherever you're picnicking this weekend.