"Best of Hawaii" 2009: Our favorite Hawaii snacks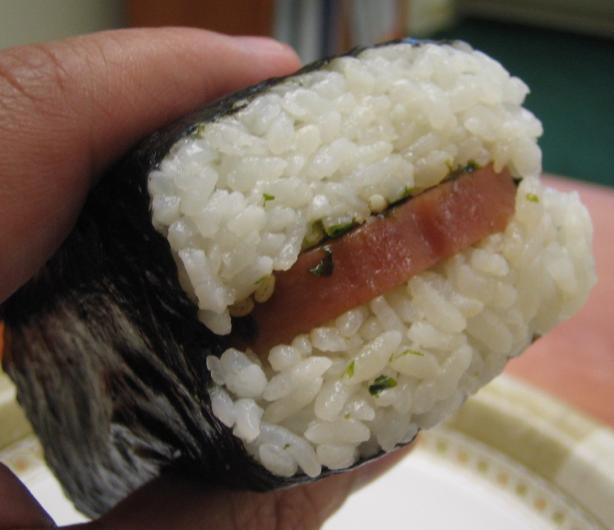 Got the munchies? Need a snack?
Over the last few weeks, we've been sharing excerpts from HAWAII Magazine's annual "Best of Hawaii" issue, on sale now at bookstores and newsstands nationwide. Grab a copy and you'll find it loaded with tips and suggestions for finding the best of just about everything in the Islands—all of this advice courtesy of our always well-informed HAWAII Magazine reader ohana and our own island-hopping editorial team.
Here on HawaiiMagazine.com, we've shared picks straight out of the Sept./Oct. 2009 "Best of Hawaii" issue of our favorite Hawaii places to shop, and favorite Hawaii road trips. After much driving and rampant consumerism, we figured it was high time for a snack.
So here are a few picks from one of the categories our editorial staff had the most fun writing up and, uh, researching (with one pick from HAWAII readers tossed in for good measure): HAWAII Magazines's Favorite Hawaii Snacks and our Favorite Places to get 'em:
Editorial Staff Pick:

Poke
In Hawaii, you wouldn't have a party or even a beer without poke. Traditionally, bite-size raw fish was mixed with salt, seaweed and kukui nuts, but these days there's no end to the delicious variations. Some of our favorite poke comes from a Honolulu poke restaurant called Fresh Catch: Teriyaki salmon poke, ahi poke with limu kohu (a type of seaweed), tako (octopus) poke and fireball ahi poke.
Fresh Catch, 3109 Waialae Ave., Kaimuki, Oahu, (808) 735-7653
Editorial Staff Pick:

Hawaii Chips
The best Hawaii chips aren't potato. They're crisp, kettle-cooked slices of kalo (taro), ulu (breadfruit) and yellow and purple sweet potato. Aaron and Vinel Sumida's Blue Kalo bakery, located in the former plantation town of Hakalau on the Big Island of Hawaii, makes the best (and maybe only) bag of all four chips we've seen. The Sumidas buy their produce from local farmers, hand slice and fry their chips in vegetable oil, then give each batch a dusting of salt and garlic seasoning. Bet you can't eat just one.
Blue Kalo, 29-2110 Mamalahoa Highway, Hakalau, Big Island of Hawaii, (808) 963-6929
Editorial Staff Pick:

Musubi
When you love musubi, you don't stop at Spam, white rice and crisp, dried seaweed. There are infinite ways to make our favorite between-meal treat. Fried-rice musubi—with Spam, Portuguese sausage, bacon, green onions and egg—is a staff breakfast favorite. It's easy to find teriyaki chicken, or beef musubi, even tempura musubi. One popular Honolulu lunch shop, Mana Bu, makes musubi and only musubi—more than 30 different varieties daily. Selections include shiso and wakame, veggie curry pilaf, hijiki seaweed, teriyaki and more.
Mana Bu, 1618 S. King St., Honolulu, Oahu, (808) 358-0287
Readers' Pick:
Shave Ice
Our readers love shave ice. For the third straight year you recognized it as your favorite Hawaii snack, worthy of even a presidential palette. When Barack Obama—not yet elected president—vacationed on Oahu last August he swung by Kailua's Island Snow Hawaii for the icy treat. What did he get? Obama passed on the plain rainbow cone, opting for such exotic flavors as "choo-choo cherry," "da kine lemon-lime" and "tangy guava orange."
Island Snow Hawaii, 130 Kailua Road, Kailua, Oahu, (808) 263-6339