Big Island's Lava Tree State Monument reopens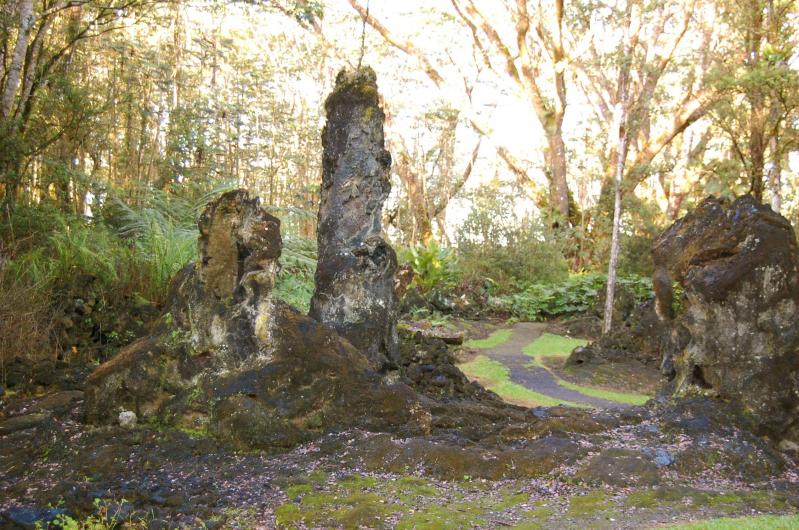 One of the Big Island's most unique public parks, Lava Tree State Monument, recently reopened after three months of maintenance work and park improvements.
The Lava Tree State Monument is a public park located in the Puna district of the Big Island known for its "lava trees"—actually tree molds that were formed when a lava flow swept through this forested area in 1790.
The park had been closed since September as workers trimmed trees in the parking and rebuilt the park entry road. Parts of the parking lot were also improved. The state Department of Land and Natural Resources plans to also repave walkways, rebuild the pavilion and install an information kiosk in the state park.
If you're heading to the Puna coastline viewing area where lava flows from Kilauea volcano are currently entering the sea south of Kalapana, Lava Tree State Monument is a worthwhile stop. To get to the park, turn left off Highway 130 onto Highway 132 just outside of Pahoa Town. The park entrance is about 2.7 miles after the turn off.
Lava Tree State Monument's tree molds are easily viewed along a 0.7-mile loop trail, though the park itself covers 17.1 acres. The forested park is cool, quiet and a great place to stop for picnic lunch. There are restrooms and picnic tables here, too. Park entry is free.