Discovering Hawaii Through Food: Where the locals eat, part 2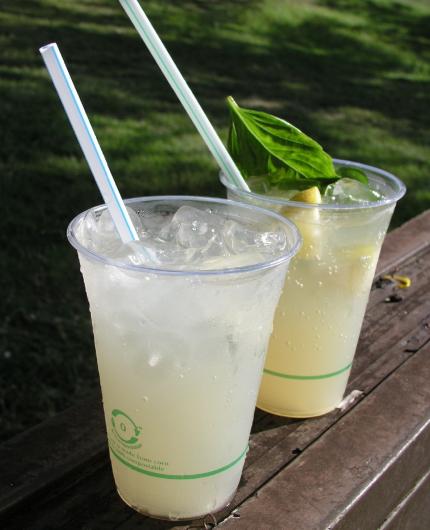 Where do Hawaii residents eat?
Back in June, HawaiiMagazine.com readers salivated over an excerpt we shared from our HAWAII Magazine feature Discovering Hawaii Through Food—an island-hopping food travelogue compiled by our intrepid editor John Heckathorn. John's mission? Sharing some of the small places to eat and food sources that only Hawaii residents know about.
A few of you e-mailed us that were hungry for more, so we've got more for you.
Here's part two of our excerpts from John's Discovering Hawaii Through Food notes: more local favorite eats and food sources he found on Oahu, Maui, Kauai and the Big Island of Hawaii.
Missed part one? No worries. You can still check it out by clicking here.
But if you're ready—and hungry—let's dig in for more!
OAHU
Side Street Inn
We once walked into Side Street to find TV chef Anthony Bourdain in one of the booths. Colin Nishida's unpretentious neighborhood bar is the choice of many Hawaii chefs and just plain folks because of its extensive, reasonably priced menu full of great local flavors. Do not miss the pork chops and fried rice.
1225 Hopaka St., (808) 591-0253.
PacifiKool On the Beach
PacifiKool became famous in Hawaii for drinks made from fresh ginger syrups. The company now sells bottled syrups, which are hard to take home because they have to stay refrigerated, but you can taste the zingy creations at PacifiKool's Waikiki beach stand. Try the ginger cooler: a ginger ale with muddled basil leaves and lemon.
Waikiki Shore Condominium, 2161 Kalia Road, (808) 921-0099. You'll also find PacifiKool at the Hawaii Farm Bureau's Saturday Farmers' Market at Kapiolani Community College.
KAUAI
Jo-Jo's Shave Ice
This colorful little near-shack on the way to Waimea Canyon boasts 60 flavors, so if you've ever wanted a chocolate, coffee or licorice shave ice, this is the place. We'll settle for a rainbow ice with mac nut ice cream any time we're near.
Mile marker 23, Kaumualii Highway, Waimea, (808) 635-7615.
Bar Acuda
Chef Jim Moffat won a Food & Wine "Best New Chef" accolade in 1996 for his work at San Francisco's 42 Degrees. He took a surfing trip to Kauai, moved and opened Bar Acuda, a small eatery with a growing reputation for tapas, small plates, made with fresh local ingredients. Moffat was frustrated at not finding a great meal on Kauai; he'd like to make sure you don't suffer the same frustration.
5-5161 Kuhio Highway, Hanalei, (808) 826-7081, www.restaurantbaracuda.com
MAUI
Paia Fish Market
Even non-fish lovers love Hawaii's clean-tasting fresh fish. Any major restaurant will offer fresh fish, but for a quick, inexpensive fish burger or fish plate, it's hard to beat this little place in quaint Paia. Order at the counter, eat on long tables, enjoy.
100 Hana Highway, (808) 579-8030, www.paiafishmarket.com
Ono Gelato Co.
There's nothing like a cool cone on a hot Maui day. This attractive little Paia gelateria combines Italian ice-cream expertise with fresh local fruit—Kula strawberries, mangoes, apple bananas, pineapple—all natural, organic if possible. This is adult ice cream. There's even a tea flavor with lemongrass and mint.
115D Hana Highway, Paia, (808) 579-9201, www.onogelatocompany.com
BIG ISLAND OF HAWAII
Merriman's Farm Visits and Dinner
Hawaii Forest & Trail offers a guided tour of two Big Island producers—Kahua Ranch on the slopes of the Kohala Mountains, and Honopua Farm, which grows organic vegetables, lavender and cut flowers. The big plus? The tour ends with a four-course dinner at Merriman's Waimea, using ingredients from the places you've just seen.
Hawaii Forest & Trail, (800) 464-1993, www.hawaii-forest.com; Merriman's Waimea, Route 19, Waimea, (808) 885-6822.
Hawaiian Vanilla Co.
You probably knew that the Big Island was famous for its orchids. Did you also know vanilla is an orchid? Here you can visit the only vanilla farm in the United States and meet the engaging Reddekopp Family, which owns it. Tracy Reddekopp is an accomplished chef, so we'd suggest the tour that includes the four-course luncheon, served by the Reddekopp's five children.
43-2007 Paauilo Mauka Road, Paauilo, (808) 776-1771, (877) 771-1771, www.hawaiianvanilla.com