Ellen DeGeneres Show promoting Hawaii, giving free trips this week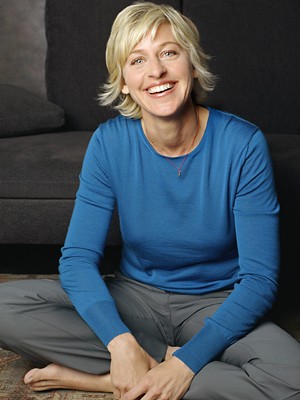 First the Hawaii Chair, now, finally, an actual trip to Hawaii.
Hawaii is getting national exposure this week on the daytime television circuit courtesy of Emmy-winning gabfest, The Ellen DeGeneres Show. The popular talk show's "Hawaiian Play for a Lei Game Week" event begins today and runs until Friday, March 13—showcasing the Islands through trivia, live music and other entertainment.
The week's big prize is a free trip for two to Hawaii valued at $30,000 for a very lucky member of Ellen's audience. The all-expenses-paid package includes first class airfare to Oahu and the Big Island, luxurious hotel suites at the Royal Hawaiian Hotel and Mauna Kea Beach Hotel—both newly reopened following multi-million dollar renovations—and a helicopter tour. It will be handed out on Fri., March 13, live on the air.
In sporadic fashion—fitting of the ever-ebullient DeGeneres' animated personality—the winners will be whisked away to Hawaii almost immediately after winning their prize—arriving in Honolulu the next day for their eight-day stay. A video documenting their Hawaiian dream vacation will be played live on The Ellen DeGeneres Show, following the winners' return.
We're certain they'll have a good time here.

Viewers tuning in at home will be eligible to win a similar trip on the March 16 episode of DeGeneres' show. Click here to enter. Ellen's 400 audience members that day will also receive a collection of gifts from each of the major Hawaiian Islands.
Sensing a major marketing opportunity for the Islands, the Hawaii Visitors and Convention Bureau (HVCB) sponsored the vacation giveaways along with Hawaiian Airlines, Royal Hawaiian Hotel, Mauna Kea Beach Hotel and other Hawaii businesses. With more than 3 million viewers tuning in daily to watch DeGeneres, its a great place for Hawaii to be front and center.
The Ellen DeGeneres Show airs in Hawaii on ABC affiliate KITV at 3 p.m., weekdays. Click here for TV stations and broadcast times elsewhere.
Can't make the TV time to check out Ellen's Hawaii-themed antics? Visit the show's Web site, which offers streaming video and daily updates.