Everything You Need To Know About Hurricane Season in Hawaiʻi
If you're in the Islands during a hurricane or tropical storm watch or warning, here are some helpful traveler tips.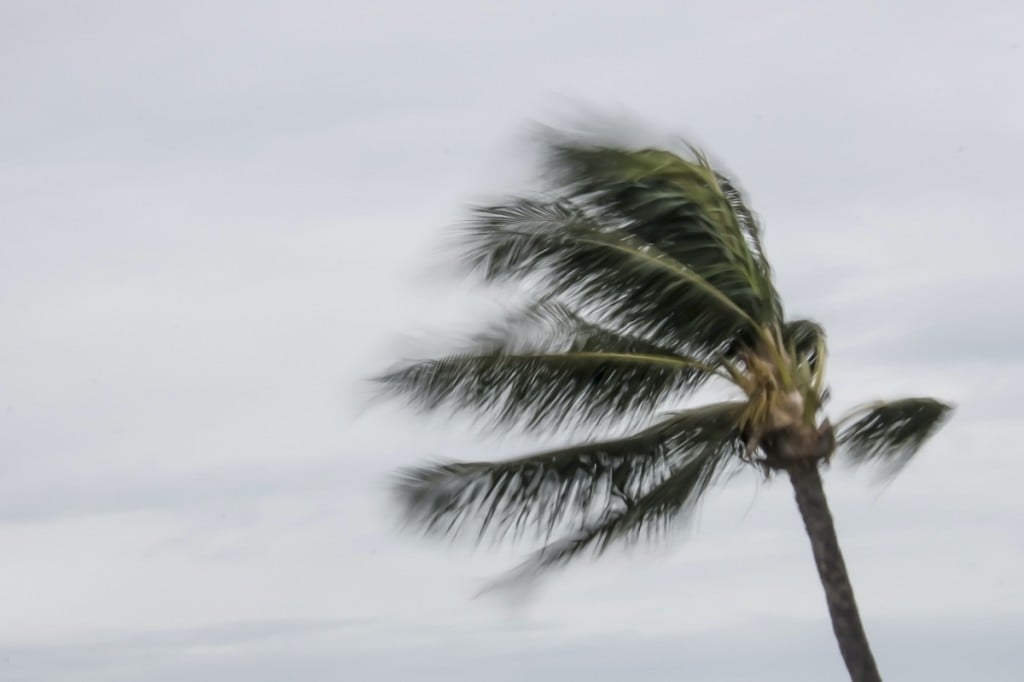 June in Hawaiʻi means summer vacations, south shore swells—and hurricanes.
Hurricane season runs from June 1 to early November, and this year the National Weather Service Honolulu Forecast Office is predicting a near- or below-normal hurricane season for the Central Pacific, with two to five tropical cyclones for the region. That's lower than last year.
Fortunately, hurricanes are rare in Hawaiʻi—the last major hurricane to hit the Islands was Hurricane ʻIniki in 1992, which caused $3.1 billion in damage and devastated the island of Kauaʻi; it killed six people. The most recent was Hurricane Lane, which peaked as a powerful Category 5 hurricane in August 2018. It significantly weakened as it approached the islands, but its rainbands caused severe mudslides and flash flooding.
If you find yourself in the Islands during a hurricane or tropical storm, here's what you need to know.
Hurricanes, Cyclones, Typhoons, Tropical Storms—Help!
First off, hurricanes and typhoons are the same weather phenomenon: The are both tropical cyclones. Generally speaking, a cyclone is a rotating, organized system of clouds and thunderstorms that originates over tropical or subtropical waters and has closed, low-level circulation, according to the National Oceanic and Atmospheric Administration. Tropical cyclones with maximum sustained surface winds of less than 39 miles per hour (mph) are called tropical depressions. Those with maximum sustained winds of 39 mph or higher are called tropical storms.
When a storm's maximum sustained winds reach 74 mph, then it's deemed a hurricane. The Saffir-Simpson Hurricane Wind Scale is a 1 to 5 rating, or category, based on a hurricane's maximum sustained winds. The higher the category, the greater the hurricane's potential for damage.
The Difference Between a Watch and a Warning
A hurricane watch means hurricane conditions are possible; you should get prepared and stay tuned for more information. But a hurricane warning means hurricane conditions are expected—this is issued 36 hours in advance of the anticipated onset of tropical-storm-force winds to allow you to prepare.
How To Be Prepared
Yes, even on vacation, you need to be prepared. We're not saying you need to pack emergency supplies on your next vacation to the Islands. But there are things you can do if you happen to be in Hawaiʻi during a hurricane warning.
Know what your hotels are doing: Most hotels will have emergency preparedness plans in place; ask front-desk staff about evacuation procedures and how they will keep their guests informed during an emergency. Check with owners of short-term rentals about their emergency protocols. Find out where the nearest shelters are. The local Red Cross is a great resource.
Check with airlines about your flights: If you're scheduled to travel during a watch or warning, find out how the airports are responding. Unexpected and worsening weather conditions can result in flight delays or cancellations. Call your airline before arriving at the airport to get the latest information and make necessary adjustments. If you're concerned about hurricanes on your vacation, consider buying travel insurance in case your reservations are cancelled.
Stock up: Since Hawaiʻi is isolated in the middle of the Pacific—which is why hurricanes are so rare here, by the way—restocking supplies can take awhile. It's recommended that residents have enough supplies to last 14 days. Only stock up on necessary supplies if there's a hurricane; you don't need 14 days-worth of toilet paper and bottled water otherwise.
Stay off the road and out of the water: Don't add to the traffic on the road. If you don't need to leave where you are, stay put. Weather conditions can change very quickly. That's true for ocean conditions, too. Even if the water appears calm, don't go for a swim or paddle out. Even standing too close to the ocean can turn treacherous. Heed all posted signs—if the beach is closed, don't be on it—and local civil defense warnings.
Let someone know where you are: Make sure someone back home knows your flight and hotel information—and check in with this person often. Print and bring copies of your travel insurance (if you have any), itinerary and emergency phone numbers. You may want to fill out an American Red Cross Emergency Card and keep it in your suitcase to make sure everyone with you is aware of your current medications and allergies in case of an emergency.
Stay informed: Bookmark trusted Hawaiʻi news media and follow them on social media. You can also stay informed by following the Hawaiʻi Emergency Management Agency on Twitter (@Hawaii_EMA), Hawaiʻi Red Cross (@HawaiiRedCross) and National Weather Service (@NWSHonolulu).