First Jersey Fun Run follows obstacle course through Oahu's Aloha Stadium, Jan. 31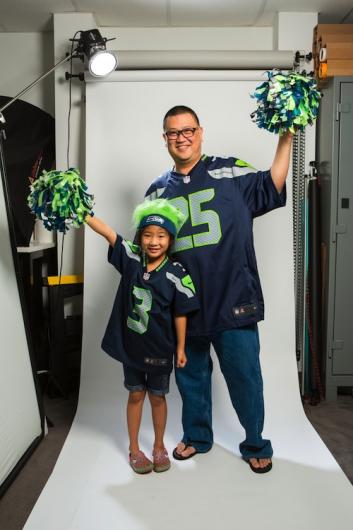 Calling all sports fans! If you're in Honolulu this weekend and want to get active the day before settling into the couch for Super Bowl XLIX, consider the Jersey Fun Run.
The first-ever Jersey Fun Run promises a just-under two-mile interactive running and walking obstacle course through Honolulu's Aloha Stadium. The family-oriented event will take place this Sat., Jan. 31.
The race's course will circle the arena's exterior and follow the spiral ramps up to the nosebleed section. It will also take participants through parts of stadium the public usually doesn't get to visit: through the interior corridors, into the locker rooms and onto the field.
The Aloha Stadium is home to the University of Hawaii's Rainbow Warriors football team, and is usually the site of the NFL's all-star Pro Bowl game held each year near the end of the professional football season. This year's Pro Bowl game, however, took place in Phoenix, Ariz. on Jan. 25. It was only the third time in 35 years that the game was played outside of Hawaii.
The Jersey Fun Run kicks off at 8 a.m. with live entertainment, vendors and concessions before the race's start at 9 a.m. Former UH football players—and Teilor Grubbs, the actress who plays Gracie Williams, Sergeant Danny Williams' daughter, on Hawaii Five-0—will be there signing autographs.
All participants are encouraged to wear jerseys or their favorite sport team's colors for the event. Prizes will be awarded to the person with the most team spirit, as well as for winners of other categories such as the Best Team Uniform and Best Touchdown Dance.
Registration is open now. Entry costs $30 for adults and $25 each for keiki, seniors, military or for groups of 10 or more. If you miss registration, you can register onsite on Saturday morning.
The Jersey Fun Run is a fundraiser for the non-profit Special Olympics Hawaii, which organizes and holds more than 40 Olympic-style athletic events for more than 3,500 athletes throughout the Islands each year.
For more information about the Jersey Fun Run, or to register, click here.