These Four Hawaiʻi Beaches Made Tripadvisor's Top 10 List
Can you guess which?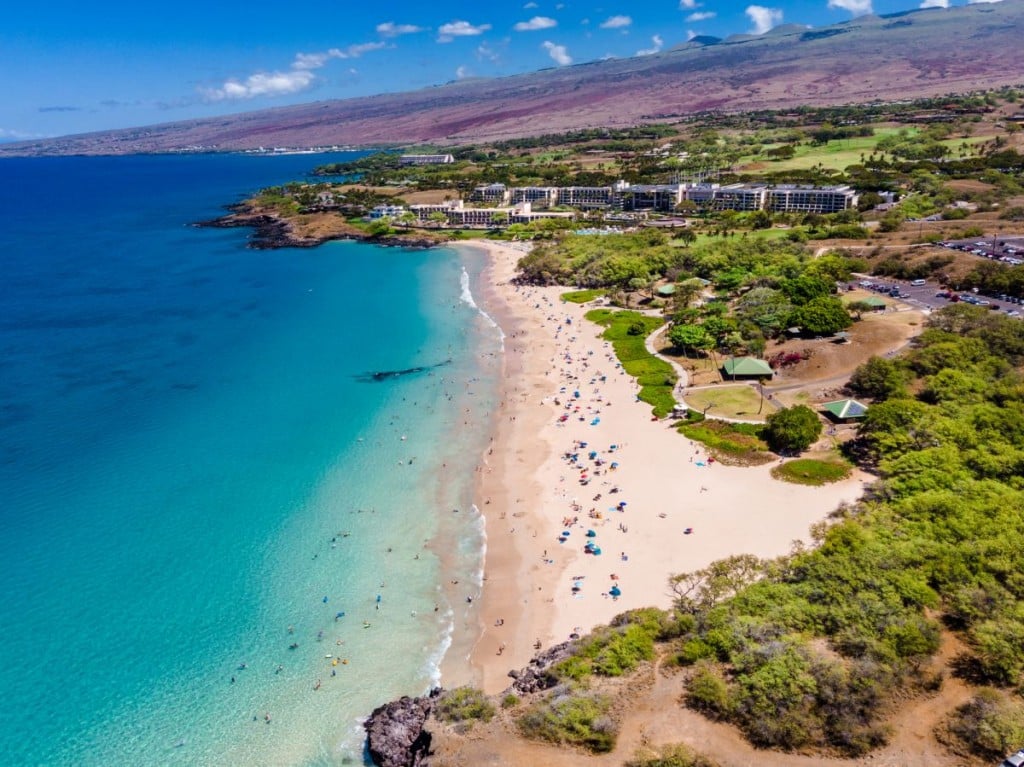 It comes as no surprise that Hawaiʻi has some of the best beaches in the U.S.—if not the world. And that point has been proven once more in Tripadvisor's annual Traveler's Choice Awards, which are a lot like our own Readers' Choice Awards.
Hawaiʻi beaches won big during this year's awards, with four local shorelines placing in the Top 10 Best U.S. Beaches category. In fact, Hāpuna Beach, on Hawaiʻi Island placed at the top of the list, edging out Siesta Beach in Florida for the number one position. Previously placing No. 1 on Dr. Beach's 10 Best Beaches for 2021, Hāpuna Beach continues to blow visitors and local away with its natural splendor.
The half-mile beach—one of the island's most expansive—is a stark contrast from the desolate lava landscapes and jagged shorelines that surround it. It's long been a popular stop for both visitors and residents, with enough room to spread out so it never feels too crowded. And there are food vendors, picnic areas, restrooms, showers and lifeguards.
What other Hawaiʻi beached did travelers love—a lot—this year?
Poʻipū Beach Park on Kauaʻi is at number three on the list—families love the shallow tidepools perfect for keiki (kids) to splash around in, and the view of the sunset from this local is truly perfect—and just below that is Kailua Beach Park sits at number five. Kailua Beach Park had also been a winner of Dr Beach's Best Beach award in 2019 and was praised for its unparalleled water quality, sandy bottom, attentive lifeguards and pristine conditions.
Finally, at number 10, Hoʻokipa Beach Park on Maui rounds out the list. A premier spot for surfing, windsurfing, lounging and more, this roadside bay is one of the best on Maui's North Shore. Honu (Hawaiian green sea turtles) also tend to make an appearance on the beach's sandy shoreline, so be sure to keep your distance and observe from at least six feet away.
While these beaches were the ones that made it on to the Top 10, that is purely based on the Tripadvisor and its selection process. For the everyday visitor, any beach can be its "best beach." Maybe it's the one in walking distance, or the one where you saw that epic sunset with your family—it's really up to the individual and the memories and experiences they've had there. And remember, regardless of the beach you are at, you're still sitting on a beach in Hawaiʻi—and isn't that just the best already?