HAWAIʻI in the Kitchen: Grand Marnier Mango Colada
Make this local twist on the sweet cocktail, courtesy of the Chart House Waikīkī, on National Piña Colada Day.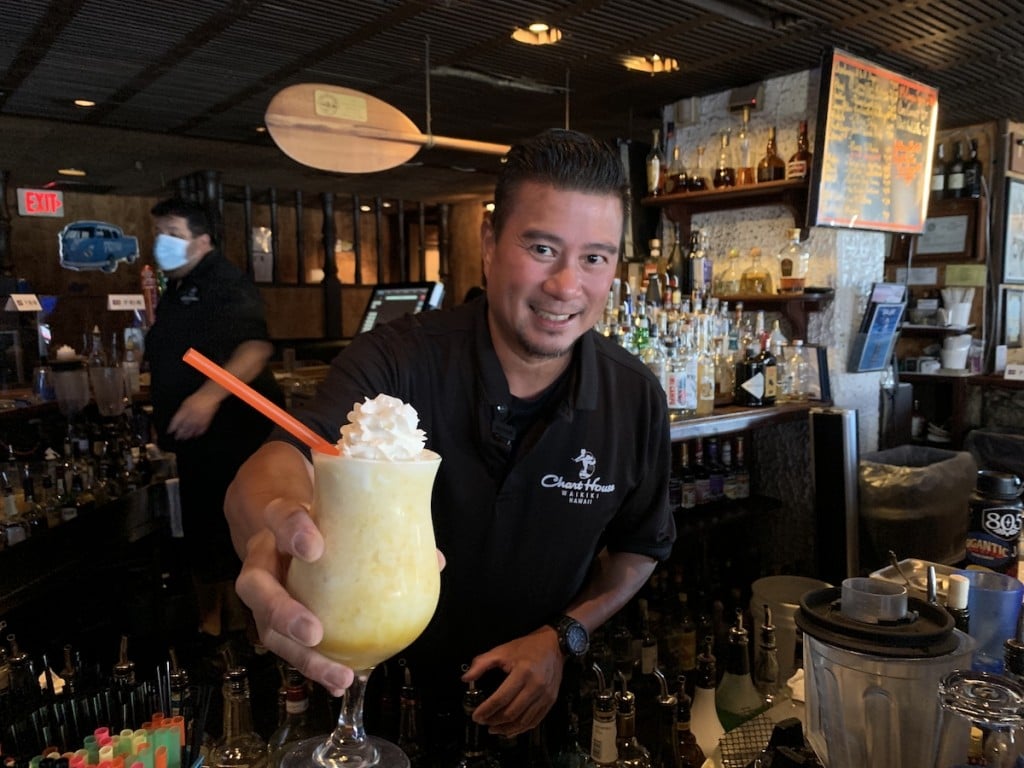 Friday is National National Piña Colada Day, a day to celebrate the sweet cocktail that originated in Puerto Rico and can now be found at just about any beachfront bar.
One of the world's most popular cocktails, the piña colada is made with a mix of rum, cream of coconut or coconut milk and pineapple juice, most often served blended. (The name piña colada literally means "strained pineapple" in Spanish, a reference to the freshly pressed and strained pineapple juice used in the drink.)
But why be basic?
Michael Sye, a bartender at the Chart House Waikīkī, whips up a colada with mango purée and Grand Marnier that takes the fun tropical drink to another level. It's on the drink menu at the 52-year-old restaurant, known for its impeccable steak, seafood and stunning views of the Ala Wai Yacht Harbor. (The Waikīkī spot was such a success it led to the opening of four other locations across Hawai'i and two dozen spots on the Mainland.)
(To see more videoes, follow us on Instagram @hawaiimagazine.)
Here's the recipe:
Grand Marnier Mango Colada
Ingredients:
1/2 oz. milk or cream
1/2 oz. coconut syrup
1/2 oz. sweet and sour mix
1 1/2 oz. pineapple juice
3/4 oz. Grand Marnier
3/4 oz. rum
Mango purée
Whipped cream
Directions:
Blend cream, coconut syrup, sweet and sour mix, pineapple juice, Grand Marnier and rum, with ice (if needed). Add mango purée to a glass, then top with blended mixture and whipped cream.