HAWAIʻI in the Kitchen: Green Tea Limeade
This refreshing summer drink packs a lot of flavor with just three ingredients.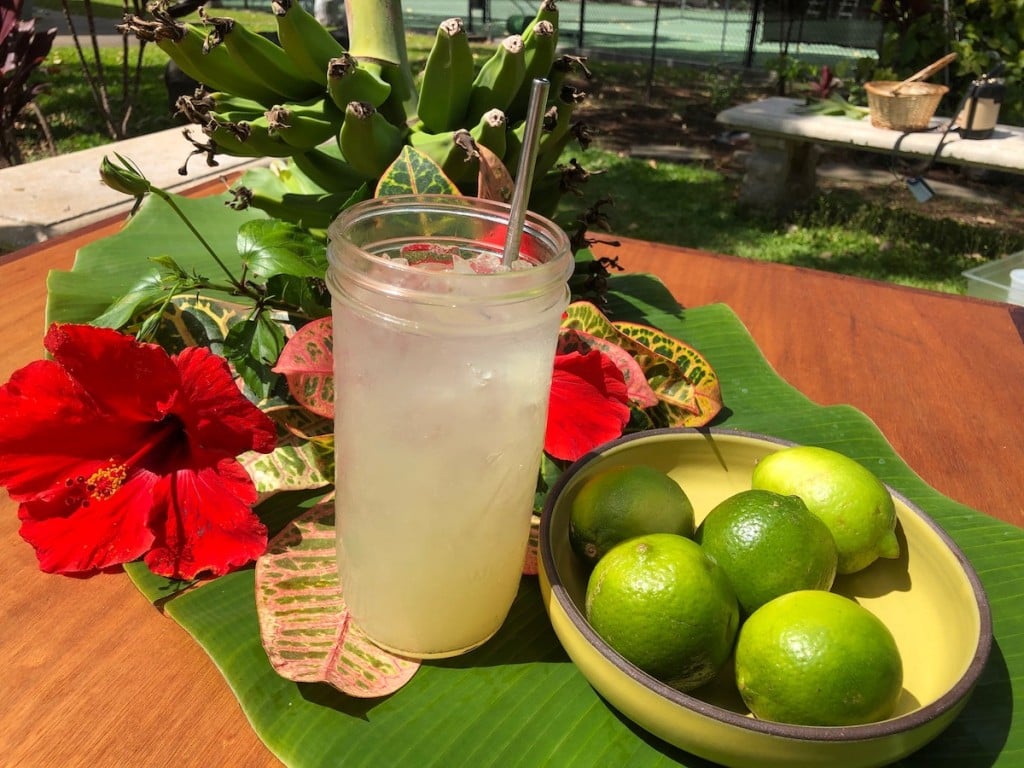 Three ingredients.
You can do it.
And this green tea limeade is perfect for these hot summer days.
David Viviano, executive chef at the Fairmont Orchid on Hawaiʻi Island, walks you through this super-simple, fool-proof recipe. (By the way, he's also a certified tea sommelier!)
(To see more videos, follow us on Instagram @hawaiimagazine.)
Here's the recipe—and this can also be made decaf for kids:
Green Tea Limeade
Ingredients:
1 cup brewed green tea
1/2 cup lime juice, freshly squeezed
2 T. sugar
Ice
Directions:
In a cocktail shaker, add ice until 2/3 full. Add green tea, lime juice and sugar. Shake for 5 to 10 seconds to incorporate all ingredients. Choose desired cup and pour drink over ice.
When brewing tea use high quality water to maximize flavor. Steep in hot water for 3 to 5 minutes. Optimal temperature is 195 degrees. Use decaf to make a tasty keiki drink packed with antioxidants.
MORE FROM VIVIANO