HAWAIʻI in the Kitchen: How to Grill the Perfect Smash Burger
Learn the secret behind the popular smash burger from The Daley in Downtown Honolulu.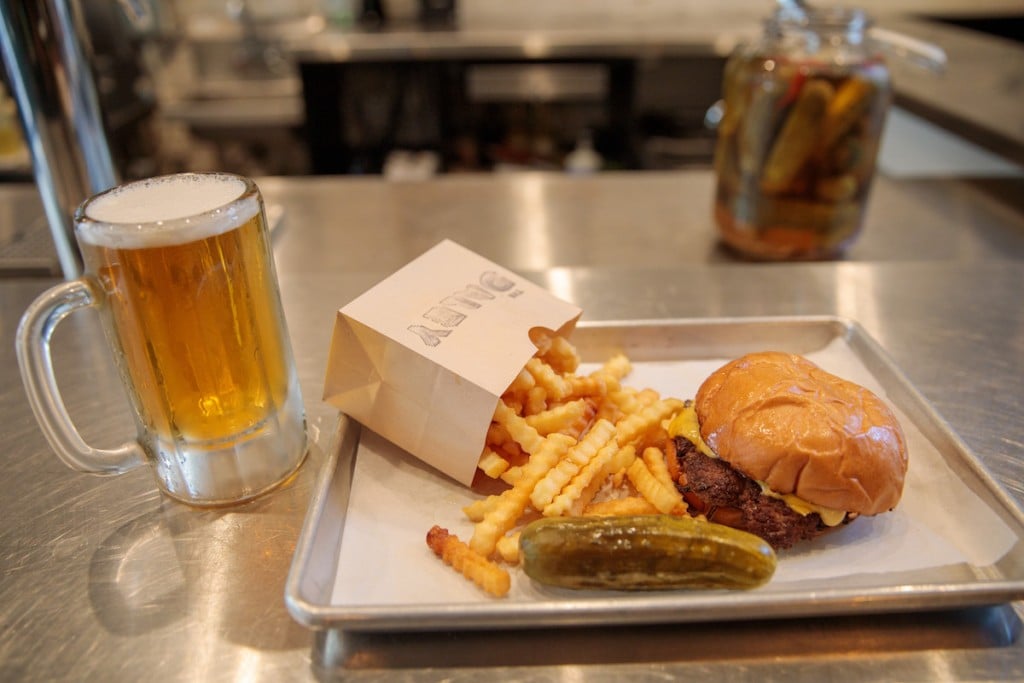 The smash burger is the ultimate summer barbecue burger.
It's a thin patty, "smashed" on a hot griddle (with clarified butter) until the edges are crispy. Then it's topped with American cheese, sliced onions and a special mayo-based sauce. It's one of those easy-to-eat burgers that's perfect with an ice-cold (preferably local) beer at the beach.
We asked the folks at The Daley—our go-to smash burger joint in Downtown Honolulu—to show us how they craft the burger so many of us in the office crave. (One of us—not me—ate there three times in a single week!)
Hayden Peper, a manager at The Daley, shows up how to make the eatery's popular smash burger—though he'll never reveal what's in that secret sauce!
Next time you're on Oʻahu—and you're craving a smash burger—head to Downtown Honolulu.
The Daley opened in August 2019 with a very short menu with just three burger options: a single Kunoa Cattle Co. beef patty, a double and a meatless Beyond Burger—all under $12. You can add crinkle-cut fries, a draft beer, shots and a soft shake—and that's it. And honestly, that's all you'll need.
To see more videos, follow us on Instagram @hawaiimagazine.