HAWAIʻI in the Kitchen: Jook
Neil Murphy of Merriman's Hawaiʻi shows you how easy it is to make a simple but tasty Chinese rice porridge.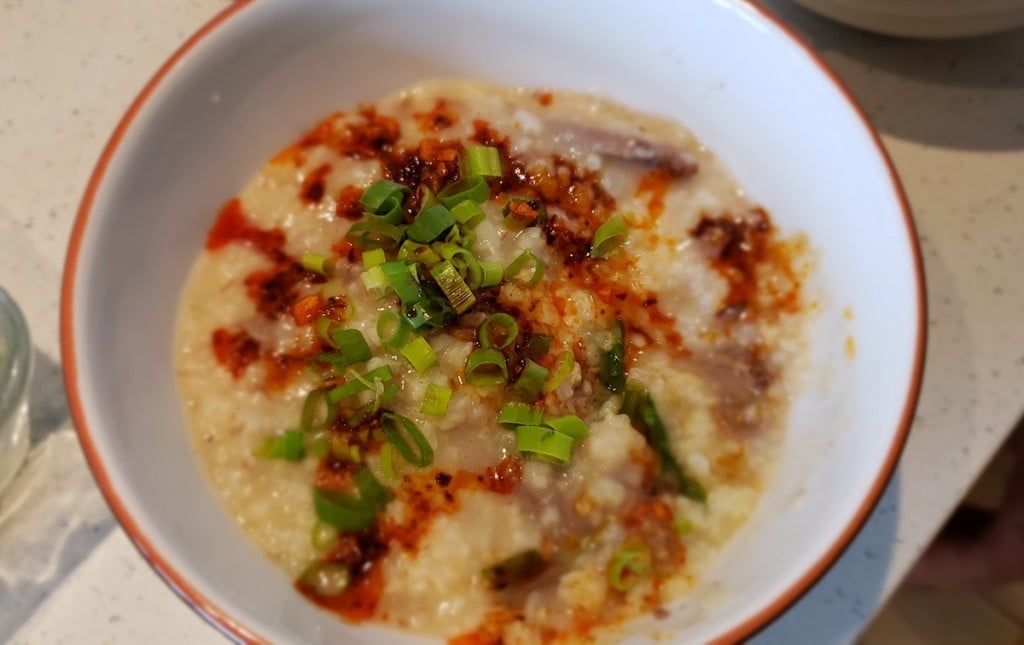 Jook is a popular rice porridge, or congee, found in many parts of Asia. The humble dish was introduced to Hawaiʻi by Chinese immigrants during the plantation era, and it's become a local staple, especially after Thanksgiving. (Turkey jook is no joke!)
You most often see gai jook, congee made with chicken, which is the Asian version of chicken noodle soup. It's perfect on a cool wintery night—or when you just want something simple, tasty and comforting.
It's a hug in a bowl.
Neil Murphy, executive corporate chef at Merriman's Hawaiʻi, shows us how to make his version of jook. (He swapped chicken with beef, but both work.)
(To see more videos, follow us on Instagram @hawaiimagazine.)
Here's the recipe:
Jook
Ingredients:
3/4 cups white rice, short grain
4 cups chicken stock
4 1/2 cups water
1 tsp. salt
1 pound chicken breast, thinly sliced
3 tsp. soy sauce
3 tsp. sake or white wine
3 tsp. cornstarch
2 tsp. sugar
2 T. ginger, finely minced
1 T. chili oil
Green onions for garnish
Directions:
Rinse the rice three times in a pot. Then add water and chicken stock. Bring it to a boil, then drop to medium-low heat, covered, for 1 hour and 15 minutes.
In a bowl, marinate chicken (or beef) with soy sauce, sake, cornstarch and sugar. Grate ginger onto the mixture. Once the rice porridge is done, add the chicken mixture to the porridge and cook on high for a few minutes, until the meat is cooked.
In a serving bowl, add chopped spinach (optional) and ladle the jook onto the greens. Garnish with green onions and top with chili pepper garlic oil and aged soy sauce (optional).
Serves six.