HAWAIʻI in the Kitchen: Miso Chicken Thighs
This recipe is based on the miso chicken from Hari Kojima's beloved 'Local-Style Favorites' cookbook.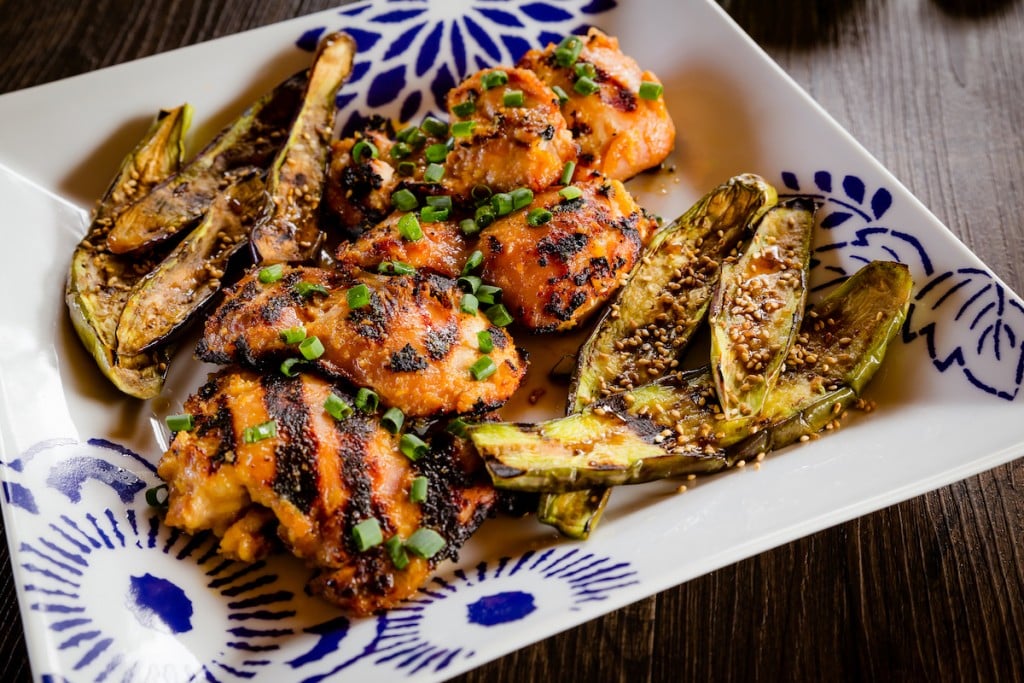 When Adrienne Robillard set out to write "The ʻOhana Grill Cookbook: Easy and Delicious Hawaiʻi-Inspired Recipes from BBQ Chicken to Kalbi Short Ribs" (Ulysses Press, 2020), she spent months researching recipes for the grill, often turning to old cookbooks she found at the Kailua Public Library on Oʻahu.
One of the cookbooks she came across was Hari Kojima's beloved "Local-Style Favorites" cookbook, published in 1987. (It's currently out of print, but you can find copies in used bookstores or at local libraries.)
SEE ALSO: Get Grilling With This New Hawaiʻi Cookbook
Kojima cohosted the popular local TV show "Let's Go Fishing" in Hawaiʻi from 1981 to 1998 and hosted "Hari's Kitchen" from 1996 to 1998.
This recipe is simple—just a few ingredients, easy to find in your local grocery store, though you may need to look for white miso as an Asian market—and perfect for the grill.
(To see more videos, follow us on Instagram @hawaiimagazine.)
Miso Chicken Thighs
Ingredients:
1 (12-ounce) container white miso
2 T. white vinegar
3 T. white sugar
2 T. low sodium soy sauce
½ tsp. sesame oil
3 to 4 pounds chicken thighs or a combination of wings and thighs
¼ cup chopped green onions, to garnish
Directions:
In a large bowl, mix all ingredients except the chicken. Place the chicken into the bowl and coat the chicken well. Marinate, covered, for at least two hours in the refrigerator. Preheat a clean and oiled grill to medium-high heat. Remove the chicken from the marinade, place it on the heated grill, and close the lid. Discard the marinade. Cook the chicken for four to six minutes per side until done. Place the chicken on a platter, and sprinkle with the chopped green onions to serve. Serves four.