HAWAIʻI in the Kitchen: Torched ʻAhi Dynamite Poke
Keoni Chang of Foodland Super Markets is back with a poke recipe sure to impress.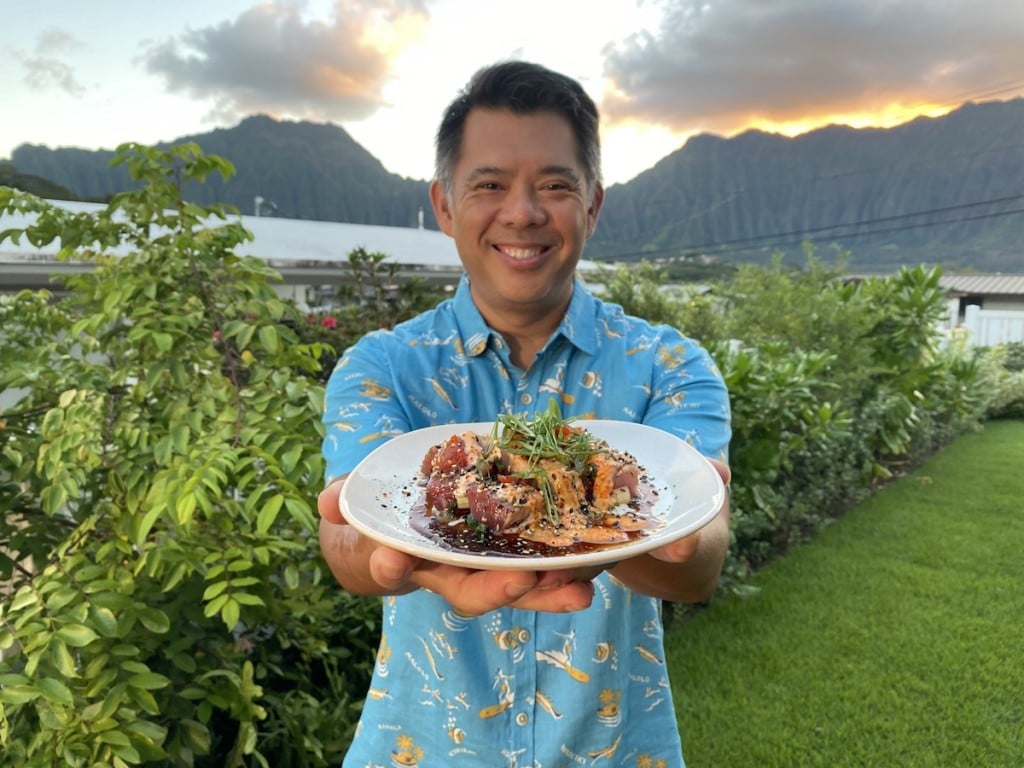 There's poke—and there's dynamite poke.
Dynamite is a slightly spicy sauce that combines mayonnaise and Sriracha—and, in this case, masago (capelin roe). It can be added to anything, including chicken and shrimp.
But Keoni Chang, executive corporate chef of Foodland, a locally owned grocery chain in Hawaiʻi, adds this sauce to classic shoyu ʻahi poke to elevate it to the next (spicy) level.
SEE ALSO: Find Everything You Need—and Poke, Too—at Foodland in Hawaiʻi
His torched ʻahi dynamite poke isn't as hard it may sound—but you'll need a torch. (We're sure a broiler in your oven will do just fine, too.)
And if you don't want to make this yourself, you can find this poke at Foodland Farms at Ala Moana Center on Oʻahu. Just FYI.
(To see more videos, follow us on Instagram @hawaiimagazine.)
Torched ʻAhi Dynamite Poke
For the poke:
​1 pound fresh ʻahi, diced into 1-inch cubes
1 pinch Hawaiian or kosher salt
1/4 cup finely diced sweet onion
2 T. finely sliced green onion
2 tsp. sesame oil (toasted)
1 T. soy sauce
1 tsp. inamona (crushed kukui nuts)
Directions: Combine and mix together.
For the sauce:
3/4 cup mayonnaise
1 T. Sriracha
1 T. masago
1 pinch salt or Hondashi powder
Half and half, milk or water, as needed
Directions: Combine mayonnaise, Sriracha, masago and salt. Mix. Adjust consistency with half and half (or milk or water). Add lime wedges.
To complete the dish:
Place the poke in a flame-proof dish. Drizzle the dynamite sauce over the poke. Quickly torch with the sauce to caramelize. Drizzle with kabayaki sauce and top with chopped green onions and masago