Hawaiian Airlines grows its cargo service
New freight planes and expanded schedules are helping to get the airlineʻs biggest business off the ground.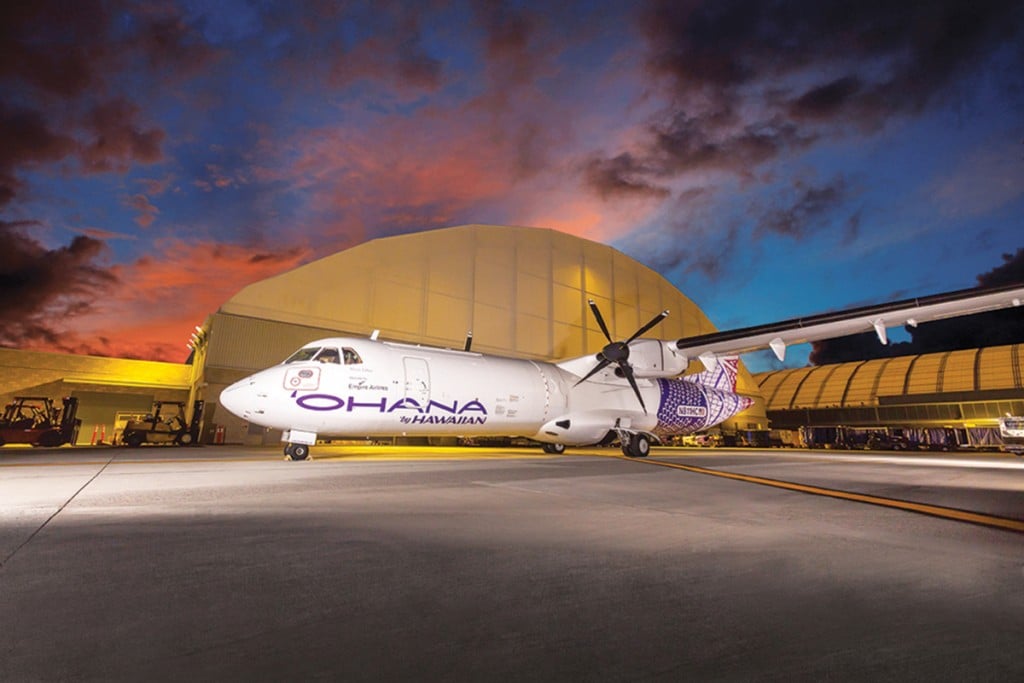 "We're blanketing the islands," says Steve Cunningham, the director of cargo operations at Hawaiian Airlines. In late May, they began test flights using the two dedicated freight planes to work out any issues before launching the new all-cargo service. The all-cargo service transitioned from test-mode to an official launch of service between neighbor islands on August 1. While Hawaiian Airlines transports everything from medical supplies to endangered species like the Hawaiian green sea turtle and nene between sanctuaries throughout the state, its biggest business in cargo—in both volume and sales—is perishable food. On any given day, seafood from the fish auction and loaves of Love Bakery bread are being shuttled from Oahu to the neighbor islands, papaya from Hilo to Maui and more.
In a presentation titled "New Markets, New Opportunities" given at the Air Cargo Association of Hawaii's annual Air Cargo Day, Kathy King of the USDA's National Agricultural Statistics Service highlighted the value of Hawaii agriculture: $7.5 million in sales for tropical fruit and specialties and $74.5 million in sales for floriculture, based on 2016 data. Her point: in local agriculture alone, the potential market for interisland, national and international cargo is large.
Hawaiian knows this, which is why its "cargo dept has been growing exponentially," Cunningham says. The company just completed a new building facility, about three times the size of the old, to hold shipments. "There's a huge opportunity for us—we have new freighters and we have the biggest schedule around," he says. "We're a true one-stop shop" with a network of about 170 neighbor island flights as well as daily flights to the mainland, south Pacific and Asia. "The market is largely untapped so far."
Moving cargo is not new to Hawaiian Airlines. The company (formerly known as Inter-Island Airways) received its first cargo certificate on March 20, 1942. According to Rick Rogers, Hawaiian Airlines' archivist, "Inter-Island Airways was carrying freight from day one. However, we were first in line when airlines were required to hold certificates because of both Hawaii's time zone and World War II."
What is new are the planes dedicated to cargo, which can carry bigger and heavier freight, and the expanded building facility (the planes and building are all temperature-controlled). It all translates into a "huge capacity for produce," Cunningham says. Currently, the airline's largest volume of shipments include papayas from Hilo: about 65 percent of the state's production of papaya is exported out of state, and about 75 percent of that is sold by Calavo, one of cargo department's largest direct customers. Perhaps one of the smallest—in size, at least—shipments that the department handles are queen bees. Seventy-five percent of Canada's queen bees are supplied by Hawaii producers, including such as Kona Queen Hawaii. Hawaiian sends them from Hawaii Island to Oahu and then hands them over to Air Canada. Big and small, Hawaiian has been moving them all, and is hoping to move a lot more.
"We've been getting ready for this for a real long time," says Cunningham. "We're finally there."