Hawaiian Airlines to serve popular Hawaii chefs' creations on new in-flight menus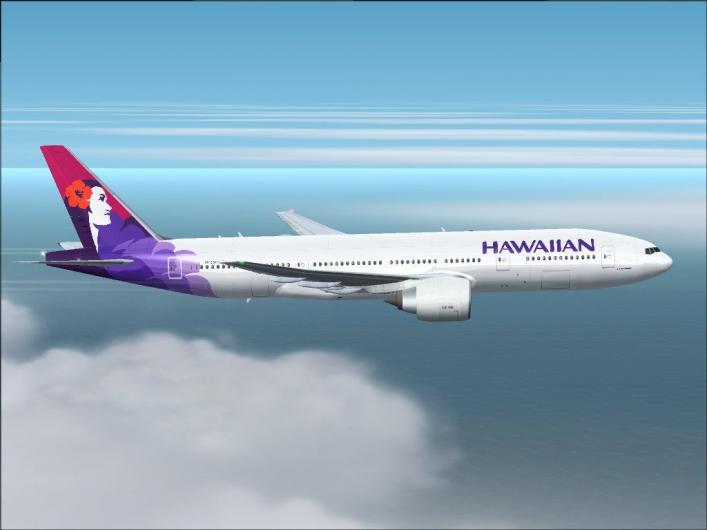 Honolulu-based Hawaiian Airlines has just made saying goodbye to Hawaii a little easier. If you're flying first class, that is.
The company recently announced a new collaboration that will bring popular Hawaii restaurant chefs' creations to its complimentary in-flight menus for first class passengers. The collaboration dishes are only available on flights from Hawaii to the mainland U.S.
The service began earlier this week with cuisine from Jon Matsubara, the head chef of HAWAII Magazine's 2015 Readers' Choice Award winning Japanese restaurant Japengo, with locations in Waikiki and on Maui. Chef Matsubara's dishes include Hawaii-sourced and inspired ingredients such as kalo (taro) poke with seaweed, inamona (a relish made of crushed nuts) and scallions.
A different chef will make an in-flight menu appearance every six months through the end of 2017.
The guest star lineup includes Lee Ann Wong, the owner/chef of Island-style brunch joint Koko Head Café (Dec. 1-June 1, 2016); Wade Ueoka, the owner/chef of Hawaii-style fine dining establishment MW Restaurant (late 2016), Andrew Le, the chef and owner of HAWAII Magazine's Best New Oahu Restaurant of 2014, The Pig & The Lady (late 2016 through mid 2017); and Maui-based Executive Chef Sheldon Simeon of HAWAII Magazine 2015 Readers' Choice Award winning restaurant Mala Wailea and Hawaiian fusion eatery, MiGRANT (mid to late 2017).
"The guest chef program represents Hawaiian [Airlines'] continued support of local talent, giving our guests the opportunity to sample world-class dishes from rising stars in our dynamic culinary scene," said the airline's senior director of product development, Renee Awana, in a press release.
All guests chefs featured in the in-flight culinary program are also scheduled to participate in the Hawaii Food and Wine Festival (Aug. 29 through Sept. 13 this year), of which the airline is a sponsor. Visitors flying to the Islands on Hawaiian Airlines for the festival can also receive a five percent discount off their airfare with the code: HIFOODNWINE.