Hawaiian Monk Seal Population Surpasses 1,500 in Hawaiʻi
After decades of decline, the population of this endangered seal species is its highest in more than 20 years.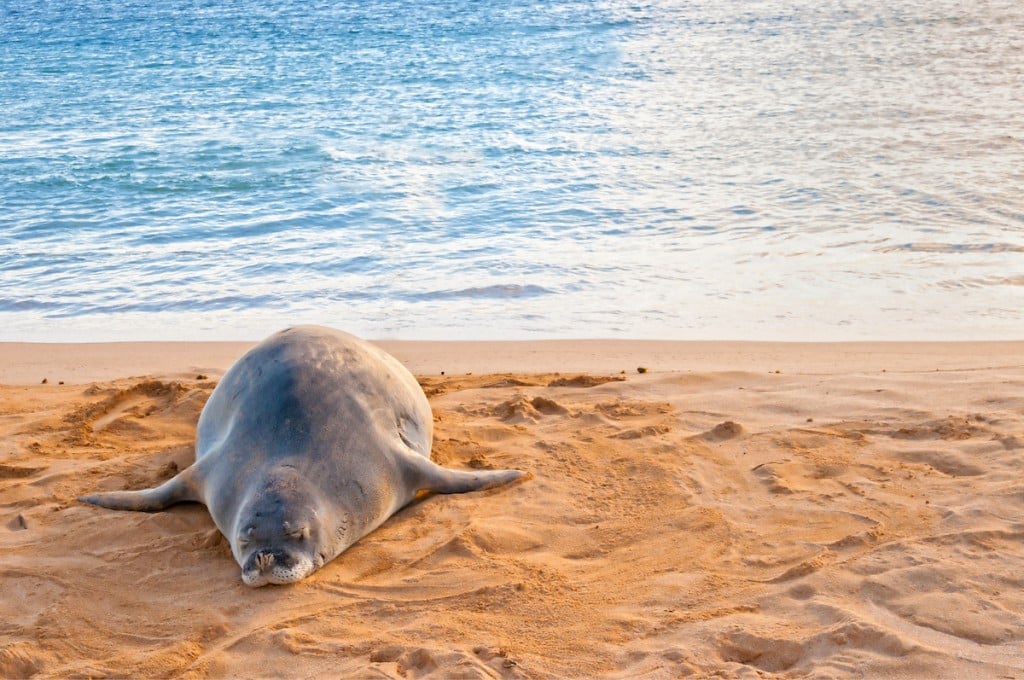 The Hawaiian monk seal is one of the world's most endangered seal species—and for years its population in the Islands have been on a steady (and alarming) decline.
But in May the National Oceanic and Atmospheric Administration, which has been monitoring the seal's population trend and taken action to save them, reported the total population has surpassed 1,500 for the first time in two decades. Officials estimated the population has grown by more than 100 from 2019 to 2021, bringing the total from 1,435 to 1,570 seals.
This is huge news for conversation groups—and, of course, the seals, too.
Monk seals live only in Hawaiʻi, including the uninhabited Northwestern Hawaiian Islands where most of the animals are found. The islets of French Frigate Shoals are home to about 20% of the monk seals in the Northwestern Hawaiian Islands and for a long time hosted the species' largest subpopulation.
The marine animals are listed as endangered under the Endangered Species Act and depleted under the Marine Mammal Protection Act.
Experts say while the trend of promising, there are still concerns about the species' survivability and the on-going threat of rising sea levels due to climate change. The land mass in the French Frigate Shoals has been shrinking, and some of the islands are gone.
Hawaiʻi is home to a dizzying diversity of animals and plants, many of which can be found nowhere else in the world. (This is why the state is dubbed the "endangered species capital of the world.") There are more than 400 threatened and endangered species—including Hawaiian monk seals—across the state.
Tomorrow—May 20—is Endangered Species Day (held every third Friday in May), and it's a good time to reflect on the animals that make the Islands so unique.
Here are six endangered species found only in Hawaiʻi:
Hawaiian monk seal, 'ilio holo i ka uaua (means "the dog that runs in rough water"), is one of the most endangered seal species in the world.
Hawaiian hoary bat, ʻōpeʻapeʻa, is a rare species of bat found on in a few areas of Kauaʻi and Hawaiʻi Island.
Hawaiian green sea turtles, honu, and the Hawaiian hawksbill, ʻea, are among the rarest sea turtles in the world.
Oʻahu monarch flycatcher, ʻelepaio, are experiencing a population decline.
Maui honeycreeper, ʻalauahio, has only been found in a few places on Maui, including Haleakalā National Park.
Hawaiian moorhen, 'alae 'ula, is a wetland bird that can be spotted at Kawainui Marsh on Oʻahu.