Hawaii's best scenic roadways and rental car companies: HAWAII Magazine Readers' Choice Awards 2015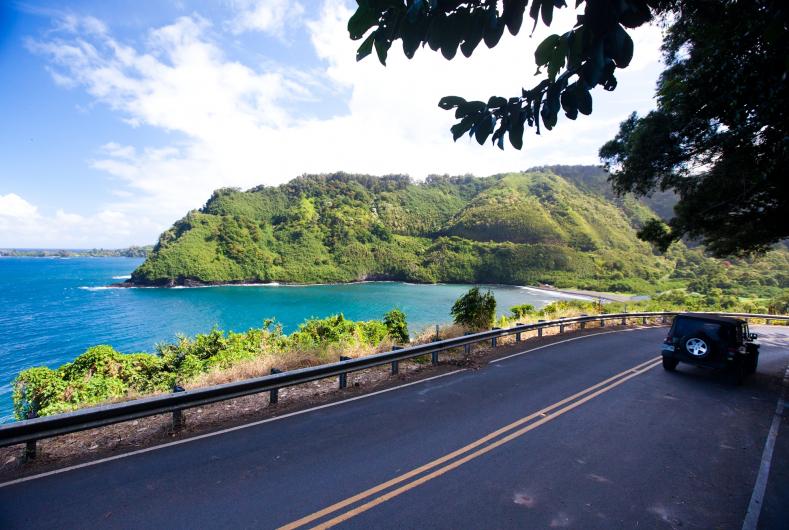 Hawaii is blessed with some of the most scenic roadways in the world. Stretches of cliff-side pavement afford stunning ocean vistas, thoroughfares meander over tall bridges and through dense jungle, and day drives wind atop canyons or to lava rock landscapes. To freely and flexibly explore Hawaii's scenic roadways as a visitor, though, you will probably need a rental car. That's why today we're sharing both the top five "Best Scenic Roadway" and the "Best Rental Car Company" categories from the latest installment of HAWAII Magazine Readers' Choice Awards.
Last summer we asked our more than 200,000-strong HAWAII Magazine reader ohana to share their favorite Hawaii things for our third annual Readers' Choice Awards. They submitted thousands of ballots filled with their nominations for Hawaii's best hotels, resorts, bed-and-breakfasts, indoor and outdoor activities, places to nosh, swim and snorkel, go road tripping and much more.
We tallied votes across 98 categories to bring you this year's 617 HAWAII Magazine Readers' Choice Award winners. We've even compared this year's list with last so you can see how time has changed rankings within each category.
You can find all of our winners in the new March/April 2015 issue of HAWAII Magazine currently on sale nationwide. Want it now? Head to Apple iTunes or Google play stores to download the issue instantly.
Look for more of Hawaii's best lists on our website in the coming weeks. Until then, get ready to plan your next scenic Hawaii road trip!
Best Scenic Roadway
1.
Hana Highway: Paia to Hana
Routes 36, 360; Maui
(2014 ranking: 1)
2.
Kamehameha Highway: Kaneohe to Turtle Bay
Route 83; Oahu
(2014 ranking: 2)
3.
Kuhio Highway: Hanalei to Kee Beach
Route 560; Kauai
(2014 ranking: 4)
4.
Waimea Canyon Drive: Waimea to Kokee State Park
Route 550; Kauai
(2014 ranking: 3)
5.
Hawaii Belt Road: Hamakua Coast from Hilo to Waimea
Route 19; Hawaii Island
(2014 ranking: 5)
Best Car Rental Company
1.
Hertz
(2014 ranking: 1)
2.
Budget
(2014 ranking: 2)
3.
Alamo
(2014 ranking: 3)
4.
Enterprise
(2014 ranking: not ranked)
5.
Avis
(2014 ranking: 4)