Hawaii's boldest bowls of noodles in Chinatown
Downtown Honolulu and the Oahu Chinatown district's new-school noodle dishes you'll want to try.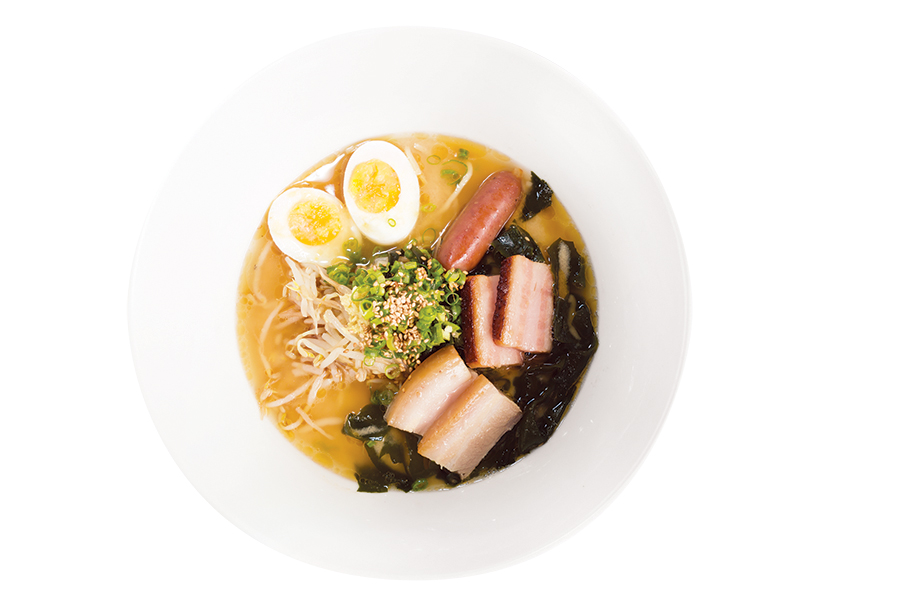 We've got the cure for the common ramen. While inhaling a bowl of simple, comforting, hot and savory noodles is amazing, these modern dishes take it to the next level, with those extra touches and addicting flavors that keep us coming back for more.
Belly Bowl
Lucky Belly
Gloriously and unrepentantly porky, our favorite bowl at groovy, mod-noodle shop Lucky Belly is this masterpiece of pork broth with slices of tender pork belly, smoky bacon and a fresh sausage that snaps on every bite. Topped with mung bean sprouts, kombu seaweed, toasted sesame seeds and a small dollop of fresh ginger, its broth thickened by a soft-boiled egg, this bowl sates and soothes. 50 N. Hotel St., Honolulu, Oahu, (808) 531-1888, luckybelly.com.
P&L Pho
The Pig & The Lady
Owner-chef Andrew Le couldn't make a plain Jane bowl of pho if he tried. He even crafts a different modern take on the Vietnamese comfort food noodle dish as a weekly special. Our favorite always-on-the-menu pho, however, is this bowl of sublime simplicity infused with smoked bacon and slow-cooked brisket, topped with a slow-cooked egg and braised green onion. 83 N. King St., Honolulu, Oahu, (808) 585-8255, thepigandthelady.com.
Curry Udon w/ Onsen Egg
Marukame Udon & Tempura
We like adding a Japanese onsen-style (cooked at low temperature) egg to our bowl of this mild, savory Asian-style curry to give it a nice creaminess. The custardy yolk clings wonderfully to the dish's thick, chewy al dente udon noodles, shredded beef, green onion and crunchy tempura batter bits when lifted with chopsticks. 1104 Fort Street Mall, Honolulu, Oahu, (808) 545-3000, toridollusa.com.