Hawaii's most Googled search term this year was 'selfie stick'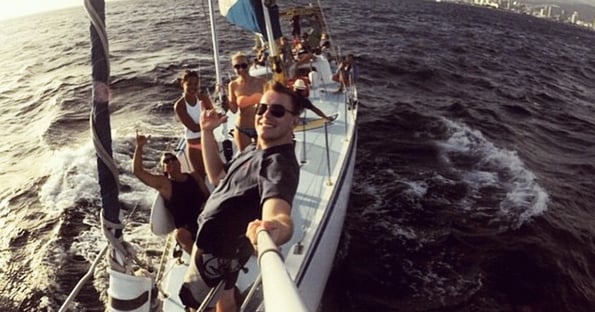 It's the phrase of the year for Hawaii.
The term "selfie stick" dominated Google searches made out of the Aloha State this past calendar year, according to an analysis by Estately—more than any of the other 49 states.
After all Hawaii's scenery does provide for an awesome photographic backdrop, so it's not surprising that for people across the Islands, where to get your hands on this hands-free device would factor into our internet searches. How else can you capture that awesome hike with friends?
Or solo snorkel with Hawaii's incredible marine life?
It may or may not be a direct link, but maybe that's why "Radio Shack" also made it in Hawaii's list of most Googled terms in 2015. The company filed for Chapter 11 bankruptcy in February and everyone was trying to score a deep discount on selfie sticks perhaps.
The full list of search terms included other big news events of the year and pop culture figures that piqued Hawaii's interest:
Nepal earthquake
Bruce Jenner (previous name of reality TV personality Caitlyn Jenner)
Chrissy Teigen (model)
Apple Watch
Furious 7 (2015 film)
Radio Shack (filed for Chapter 11 bankruptcy in 2015)
Pitch Perfect 2 (2015 film)
As you can see a lot of tech-related interest, souped up like crazy cars and hapa supermodel Chrissy Teigen were on the mind. Clearly Hawaii has its finger on the cultural pulse—and the shutter!