Hawaii's Obama-rama runs rampant on the Web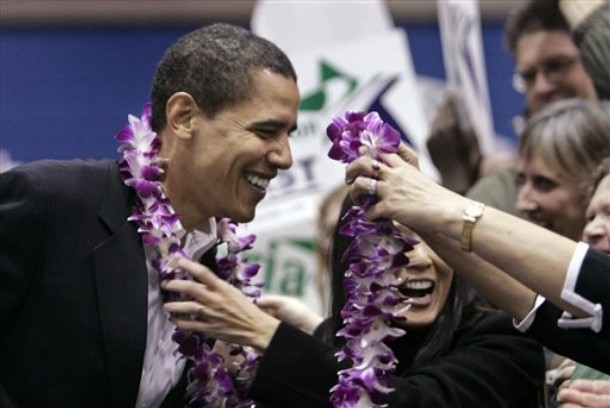 The global fascination with President-elect Barack Obama has hit an all-time high—especially here in his boyhood home of Hawaii.
Many Obama-themed Hawaii hotspots can now be tracked via the Internet thanks to a number of websites. Even the Hawaii Visitors and Convention Bureau (HVCB) has created a page dedicated to the landmarks of Obama's early years.
"Obviously, there's a lot of curiosity now about President-elect Obama and his life prior to being elected president," said John Monahan, president and CEO of the HVCB, to the Honolulu Advertiser.
Some of the places marked on the HVCB site:


• Kapiolani Hospital for Women & Children, where Obama was born on Aug. 4, 1961.
• Lower Makiki to East Honolulu. Obama lived in six different places and spent most of his youth in an apartment with his late grandparents, Stanley and Madelyn "Toot" Dunham.
• A Baskin-Robbins ice cream shop on South King Street—one of Obama's first jobs as a teenager.
• East Oahu's Sandy Beach (A bodysurfing Barack is pictured here) and Puu Ualakaa State Park on Tantalus, places he often hung out with family and friends. (He must have loved Puu Ualakaa's fantastic panoramas. We would have to agree. You may recall it was chosen as the Best View in our Sept/Oct 2008 "Best of Hawaii" feature.)
Sites from Obama's family vacation last August are also listed: Nuuanu Pali Lookout, Hanauma Bay, Rainbow Drive-In and the USS Arizona Memorial are among those included.
Another popular website, Obamasneighborhood.com, is attracting serious attention. Created by Hawaii-based writer Rob Kay after contributing to a Wall Street Journal story on Obama's roots, the site comes complete with maps and detailed accounts of Obama's stomping grounds