Hiroyuki "King of Iron Chefs" Sakai to open bistro-style restaurant in Waikiki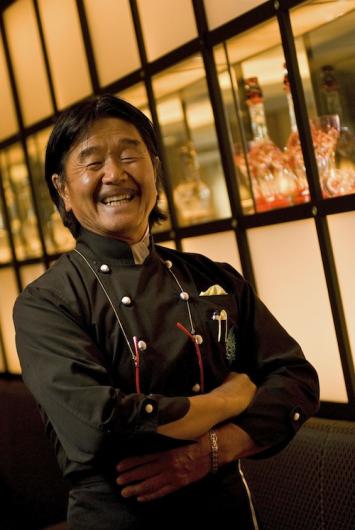 Chef Hiroyuki Sakai, known for his role as a French cuisine specialist in the original Japanese television series Iron Chef, plans to open a restaurant in Waikiki this summer.
The open-air bistro-style restaurant will be will located at the DFS Galleria Waikiki (on Waikiki's main drag, Kalakaua Avenue, near Royal Hawaiian Avenue). Named Sakai of Hawaii, the restaurant will mark Sakai's first venture outside of his native Japan. It will be open for breakfast, brunch, afternoon tea service and dinner.
In a news release, Sakai said: "all the cultures come together here, just like my food. We will use the seafood from the ocean around us and make it a point to provide great food using local ingredients." He continued, "Our approach will be farm-to-table and ocean-to-table."
Sakai was a competitor in Iron Chef French on the Japanese television show Iron Chef. His appearances on the show spanned several seasons, starting in 1994. Upon winning the show's grand finale tournament, Sakai was named as a "King of Iron Chefs." His reported record on Iron Chef: 70-15-1.
In 2005, Sakai received the honor of Chevalier in the Ordre National du Mérite Agricole (National Order of Agricultural Merit), a merit awarded to an individual by the Minister of Agriculture of the Republic of France. And in 2009, Japan honored him with the Gendai no Meiko (Contemporary Master Craftsmen) award. Recipients are considered Japan's foremost artisans.
The Hong Kong-based DFS Galleria's Waikiki store, which sells both duty-free and non-duty-free merchandise, is celebrating 50 years in Hawaii this year. For additional information about DFS Galleria, click here.