Holiday season Hawaii-made book and gift pop-up fair set for Oahu this Saturday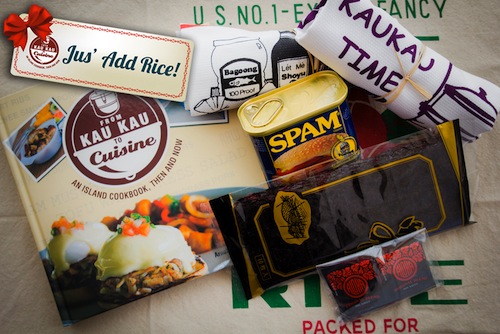 Calling all bibliophiles! If you're on Oahu this weekend, there's a one-day pop-up market of Hawaii-produced books you'll want to check out.
Ten Hawaii publishing companies will be showcasing their wares at discounted prices at the Hawaii Book Publishers Association Holiday Book and Gift Fair this Sat., Nov. 15. The pop-up sale is set for 8 a.m. to 2 p.m. at the Bess Press Kaimuki Warehouse in Honolulu.
Attendees can expect to find a wide range of Hawaii-published books including cookbooks, guidebooks, fiction, poetry, children's literary and picture books, books about Hawaii culture, landscape and history, Hawaiian language books, and more. DVDs, clothing and crafts from Hawaiian artisans will also be on offer.
The publisher of HAWAII Magazine's 2014 "Best of Hawaii" issue pick for "Best Venerable Hawaii Literary Journal," Bamboo Ridge Press, will be at the fair with a selection of its books and its current annual journal of poetry and fiction by Hawaii writers.
HAWAII Magazine sister company Watermark Publishing will be there too. They'll be offering new gift sets such as its "Jus' Add Rice" collection, which includes the cookbook From Kau Kau to Cuisine, a can of SPAM, nori (dried seaweed) wrappers, shoyu, and a Hawaii-made Cane Haul Road dishtowel. Watermark's "SurvivALOHA set," also new for the event, combines the popular Brother Noland's Hawaiian Survival Handbook with the author/musician's Greatest Hits Vol. 2 CD.
The book and gift fair is for a good cause, too. The publishers will be donating a portion of their proceeds from the event to support the holiday needs of Aloha Harvest, a non-profit helping to feed Hawaii's hungry.
Hawaii Book Publisher's Association Pop-Up Holiday Book and Gift Sale
Sat. Nov. 15, 8 a.m. til 2 p.m. • Bess Press Kaimuki Warehouse, 3565 Harding Ave. (between 11th and 12th Avenues), Honolulu, Oahu • Parking available in municipal lot off Waialae Ave. • For more information, call (808)734-7159.