How to eat like a local: Oahu
With dishes ranging from modern Vietnamese to superette poke bowls, Oahu's culinary diversity is second to none.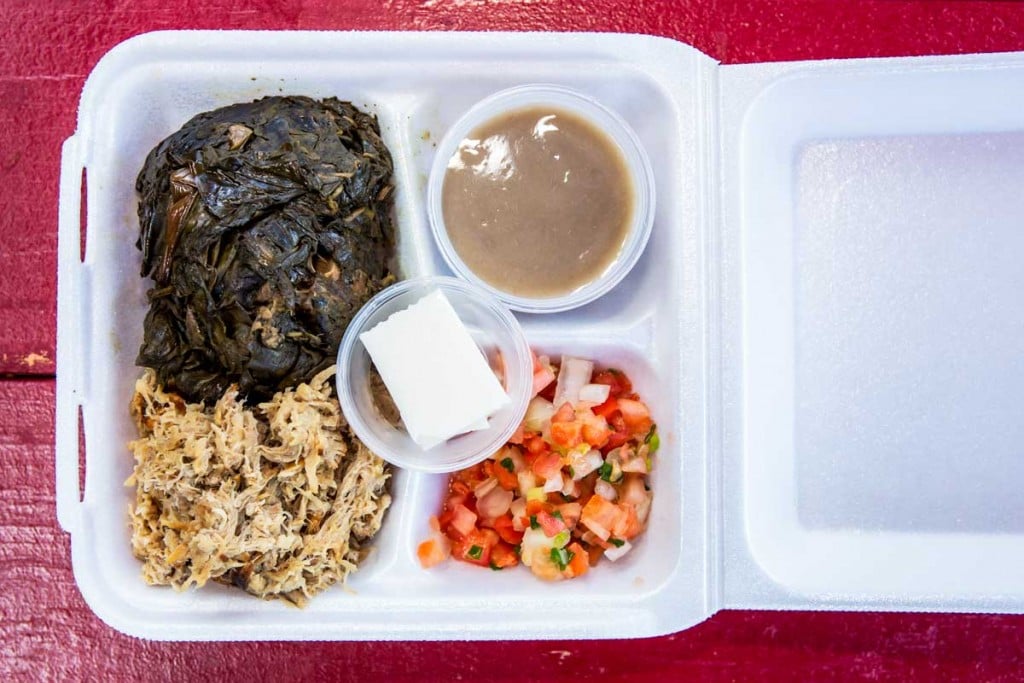 Catering to an international audience, Oahu's culinary scene ranges from traditional Hawaiian meals to Italian–Japanese fusion to dim sum cuisine. Whether you're staying in Waikiki or working out of a downtown Chinatown office space, here are a few spots that will leave you full and fullfilled.
The Pig & The Lady
Mirroring its surroundings, The Pig & The Lady shares the same hustle and bustle as its location in downtown Honolulu. A short walk away from most offices and workspaces, this modern Vietnamese restaurant serves such traditional dishes as bun bo hue, while also mixing up the menu by combining its already delicious pho with a savory French dip. 83 N. King St., Honolulu, Oahu, (808) 585-8255, thepigandthelady.com.
Kapiolani Community College's Farmers Market
Get up early Saturday and you'll find a treasure trove of local produce, hot prepared food, handmade bread and pasta, flowers, local honey, coffee and more at one of Oahu's best (and largest) farmers market. Kapiolani Community College, 4303 Diamond Head Rd., Saturday 7:30 a.m. to 11 a.m., Tuesday 4 to 7 p.m. kapiolani.hawaii.edu/project/farmers-market.
Helena's Hawaiian Food
One of the mainstays of Hawaiian food, this James Beard Award-winning Kalihi restaurant, now owned by the grandson of the original Helena, has been serving up homestyle poi, kalua pig, chicken long rice, lomi salmon, lau lau, squid luau and other island favorites since 1946. Cash only. Tuesday through Friday, 10 a.m. to 7:30 p.m., 1240 N. School St., Honolulu, Oahu, (808) 845-8044, helenashawaiianfood.com.
Tanioka's Seafood & Catering
The ahi and aku here is boasted as fresh. The variety of poke available on any given day is mind numbing. But standing in front of the cold case at Tanioka's, unable to choose just one or two pokes, is a right of passage for Oahu poke junkies. Us, we try to rotate. Crunchy garlic onion ahi and smoked mussel poke one day. Onion limu (seaweed) aku and spicy ahi the next. 94-903 Farrington Highway, Oahu, (808) 671-3779, taniokas.com.
Kahuku Superette
There are many who claim this community grocery store serves up the best ahi shoyu poke in the state. Count us in with the masses on this one. The secret here is in the fresh ahi and amazing sauce—simultaneously sweet and soy salty, with rich hints of sesame oil, toasted sesame, Hawaiian chili pepper and ingredients no one at Kahuku Superette ever divulges. 56-505 Kamehameha Highway, Oahu, (808) 293-9878.
Waiahole Poi
Waiahole Poi Factory is a windward-side resident favorite for its craving-sating combination plates, featuring generous helpings of beef lau lau, kalua pig and squid luau. Opt for the hand-pounded poi with your plate and grab a side of briny hoio (fiddlehead fern) salad. 48-140 Kamehameha Highway, Oahu, (808) 239-2222, waiaholepoifactory.com.
Arancino
Three locations. Three stunningly good Italy-meets-Japan menus. Seafood indulgent Napoli-style cuisine rules the kitchens at Arancino on Beachwalk and Arandcino di Mare. Exquisitely presented interpretations of classic Italian fare, crafted with exceptional ingredients, are the hallmark of Arancino at the Kahala. You'll be sated whichever you choose. Three locations on Oahu, arancino.com.
Chinatown
If you're looking for an authentic ethnic experience, whether Chinese, Ethiopian, French, Vietnamese, Italian or Moroccan, look no further than Honolulu's Chinatown. Of course, it's best known for classic Chinese cuisine and such dim sum establishments as Little Village (1113 Smith St.), Mei Sum Dim Sum (1170 Nuuanu Ave.), Char Hung Sut (64 N. Pauahi St.) and Legend Seafood Restaurant (100 N. Beretania St.), but the gritty streets of Chinatown house a cornucopia of ethnic food, all packed into a few blocks. Honolulu, Oahu