How to make Hawaiian coconut turnovers
This is how Saint-Germain Bakery creates the coconut filling.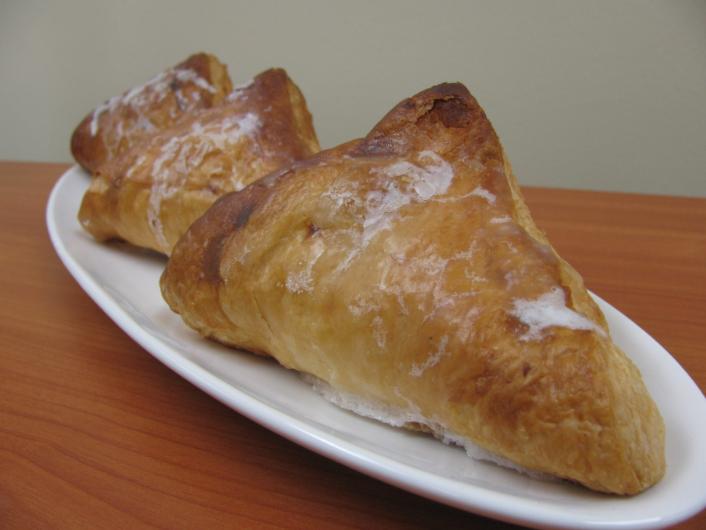 HAWAII Magazine reader Beth Morrison wrote us with a culinary quest:
I have been to Hawaii several times and I absolutely love the Islands. I love coconut turnovers. One of my favorite places to get one is this little bakery on the other side of the International Market Place. I even stop there before I return home, to buy all of the coconut turnovers I can bring home with me. Now that I'm back in California, I crave them all the time. Can you help by getting me a recipe to make the coconut filling so I can make my own?
You ask, we answer.

Although Saint-Germain Bakery has closed, the Japanese-owned French bakery founded in 1977 has numerous recipes that endure as favorites, from their freshly baked breads, elaborate cakes and pies and famous chiffons to delectable pastries.

Searching for the recipe for your coveted coconut turnovers, we called the general manager of Saint-Germain America's main factory in Honolulu, Mr. Sato. He didn't give us a first name. He also insisted that the recipe was a secret, but we managed to persuade him to describe the process of creating the coconut filling.
The factory finely chops frozen fresh coconut and then caramelizes it in a pan with liquid sugar. Your local Asian food market should have frozen coconut. If they don't, you can substitute dried shredded coconut as long as you rehydrate it first by soaking the shreds in hot water for about half an hour before cooking.
The key in making the filling, Mr. Sato asserts, is to not overcook the coconut before it goes into the oven. It should only be cooked "halfway" before the filling is placed between the pastry dough. The coconut finishes carmelizing during baking, which takes about 45 minutes in a 350 degree oven. That may sound like a long time to some, but Mr. Sato insists that the slow baking enhances the flavor of the filling.
For the pastry dough, use a package of all-butter frozen puff pastry (1 or 2 sheets, depending on the brand). This will leave you with a delicious, flakey crust, much like the one at Saint-Germain.
Good luck with your culinary escapades!