Humpbacks are back! First spotting off Kauai marks the start of Hawaii's 2014-15 whale-watching season.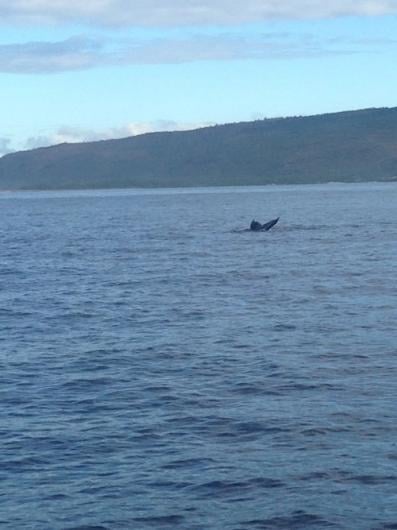 Giving itself away with an explosive spout from its blowhole, the first humpback whale of the 2014-15 Hawaii whale-watching season was sighted one mile off the Kekaha Sugar Mill on the west side of Kauai on Mon., Sept. 15. Holo Holo Charters—a Kauai-based recreational tour company—spotted the whale as it surfaced.
The first humpback whale sighting kicks off the annual whale-watching season in Hawaii.
Visitors, residents and whale tour operators eagerly anticipate the humpbacks' annual Hawaii homecoming. More than 10,000 humpbacks migrate annually to Hawaii's warm waters from the North Pacific during our winter and spring to mate, give birth and nurse their calves. Their annual 3,000-mile journey follows summers spent feeding in the coastal waters off Alaska.

Photo: NOAA
This year's first sighting comes fairly early. Over the last 15 years, the majority of first arrivals have taken place in October. One of the earliest humpback arrivals in Hawaiian waters happened on Aug. 30, 2012, off the Big Island's Kona Coast. Last year's first sighting happened on Sept. 26 off Maui's south coast near Molokini Islet. The tardiest appearance of the last 15 years happened in 2005, when the first Hawaii humpback was spotted on November 11.
Hawaii's annual humpback whale season generally extends from November through May, with January through March being the peak whale viewing months. Whales arrive in and depart Hawaiian waters throughout the season. The last remaining mothers and their calves leave our Islands and head back to Alaska in May.
All waters off of Hawaii's main islands shallower than 600-ft. were designated part of the Hawaiian Islands Humpback Whale Marine Sanctuary in 1992 by Congress. Federal regulations prohibit approaching within 100 yards of whales when in or on the water.