Inaugural Chinese Moon Festival in Honolulu's Chinatown, Sept. 26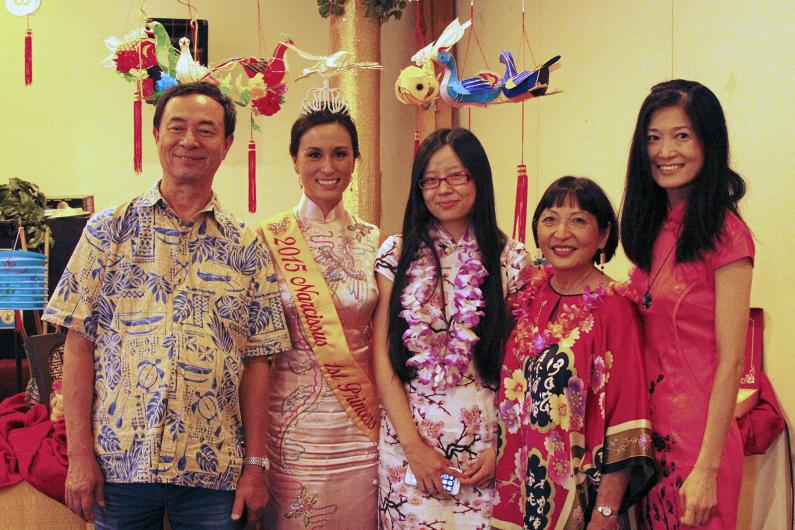 The harvest moon is a time for celebration in many northern hemisphere cultures, appearing towards the end of the annual crop harvest, and at a time of bounty. In China, the Moon or Mid-Autumn Festival, falls on the 15th day of the 8th month of the Han Chinese calendar. There, the event—celebrated with mooncakes, the drinking of Chinese tea, parades and more—is the focus of one of the country's largest public holidays happening annually since the Zhou Dynasty (1046 – 256 B.C.).
This harvest moon, the party is coming to Honolulu's Chinatown with a two-day block party around the Chinese Cultural Plaza Fri., Sept. 25 and Sat., Sept. 26. Moon Festival 2015, organized by the Chinese Chamber of Commerce of Hawaii, promises to be the largest Moon Festival celebration in the state. Most festival events are free, and all are open to the public.
The festival kicks off at 5 p.m. on Friday evening with musical duos, Tao healing demonstrations, comedians, magicians, dancing and over 35 food and craft vendors including a lantern-making booth.
Sample mooncakes—pastries traditionally filled with red bean or lotus seed paste—and, if you love them, enter in the mooncake-eating contest on Saturday morning at 10:15 a.m. to see if you can eat more than the competition.
At 8 p.m. on both nights, everyone is invited to join the lantern parade. There, participants will showcase their homemade paper lanterns en masse as they wind through the Cultural Plaza and down along the canal, led by the rhythmic beat of drums and lion dancing.
On Saturday, expect a full day of Chinese song and demonstrations including a Moon Festival skit, a martial arts show, the presentation of the 2016 Narcissus contestants and court, as well as an eskrima—Filipino fencing—performance.
While this is the first Moon Festival event for Honolulu, Maui's Lahaina has been celebrating their Island Harvest & Moon Festival on Front Street for years. Its event will also be held over the 25th and 26th, at the Wo Hing Museum on Front Street. There, visitors can see and purchase area-grown produce, learn about the history of the Chinese Moon Festival, try Oolong tea and mooncakes filled with Hawaii-grown taro, and enjoy entertainment such as cooking demonstrations and an erhu, a two stringed traditional Chinese instrument, performance.
This year's harvest moon—a "supermoon," the full moon closest to the earth than any other time this year—officially falls on the evening of Sun., Sept. 27. And, it's a particularly auspicious one, as it lines up with a total lunar eclipse. However, while almost all of North and South America will be able to see the eclipse, Hawaii-based viewers will not—the eclipse concludes at 6:27 p.m. Hawaii Standard Time, just as the moon is rising in Hawaii's night sky.