Maui Travel: What You Need to Know
Despite the tragic Maui wildfires, the island is still open to visitors—and here's what you should know if you're on your way to the Valley Isle.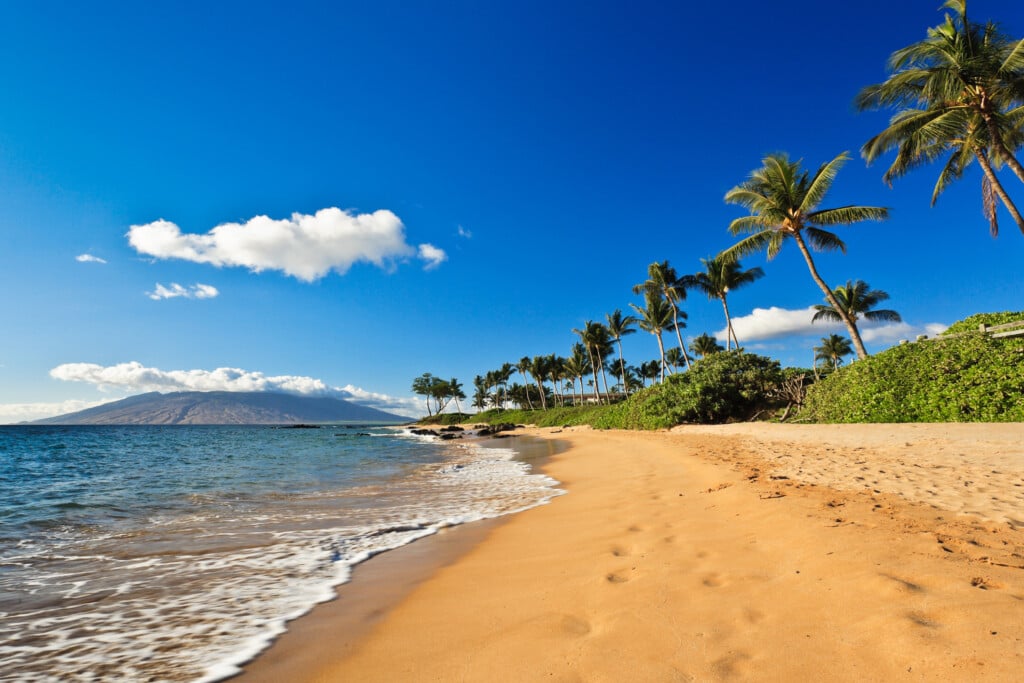 Traveling to Maui right now is a complicated subject. After the disastrous Maui wildfires that affected large parts of West Maui and some sections of Kula, the Valley Isle was sent into a state of recovery as thousands of residents were left without jobs, homes and even loved ones. But what we're seeing from businesses, employers and the state's tourism authority is that, right now, Maui travel is still encouraged—just not to West Maui, yet. So here's what you should know if you're planning a trip to the Valley Isle.
Maui is Open to Visitors
During the weeks following the fires, many news outlets, social media influencers and even us at HAWAIʻI Magazine told visitors that Maui was closed off to visitors, and that plans should be canceled or rerouted to another island. It's clear to us now that that is very much not the case, and while West Maui is still currently closed off to the public, the rest of the island continues to be open to visitors. Not only is it open to visitors, but travel is encouraged, as many Maui businesses have had to lay off staff or shutter due to the rapid decrease in tourism to the island.
"No one in Hawai'i will ever forget the tragedy that our friends, families, loved ones, and colleagues in Lahaina are enduring," said Daniel Nāho'opi'i, Chief Administrative Officer of the Hawai'i Tourism Authority. "The response from residents statewide and by people around the world to support Maui's recovery has been incredible and inspiring. Now is the time for people everywhere to show their support for Maui by booking trips, making restaurant reservations, and frequenting Maui's retail stores and attractions that support workers and their families."
Treat Maui Travel Differently
While we encourage Maui visitors to enjoy the island in their own way, going with a mālama (to care for, to preserve) mindset is a great way to travel to Maui while also helping the island in its recovery efforts. So what does having a mālama mindset mean? Well, instead of going to a large fast food chain like McDonalds for lunch, go to a locally owned and operated eatery instead. And while you're on Maui, support businesses financially by buying your goodies and take-home gifts and local Maui stores and businesses.
You can also look for voluntourism activities to do on island, and a great resource for that can be found at the Hawaiʻi Tourism Authority's Mālama Hawaiʻi program, which even offers volunteers rewards and discounts on accommodations and more.
But most of all, it's important that visitors come to Maui with a sense of aloha and a deep well of patience. While the island is open to visitors, many of its residents are still healing from the trauma. The fires were catastrophic, and even those not directly affected by the flame are still reeling from the shock. So if you come with respect and aloha, you can expect the same in return.
West Maui Reopens Oct. 8
On Sep. 8, Gov. Josh Green made a statewide announcement that on Oct. 8, the West Maui communities of Kā'anapali, Nāpili, Honokōwai and Kapalua will fully reopen.
Governor Green stated, "Beginning October 8, all travel restrictions will end and West Maui will be open to visitors again, so people from Hawaiʻi and around the world can resume travel to this special place and help it begin to recover economically. This difficult decision is meant to bring hope for recovery to the families and businesses on Maui that have been so deeply affected in every way by the disaster."
Lahaina itself will remain fully closed to the public until further notice, out of respect for the town's residents. There are still numerous cleanup and recovery programs in place to clear hazardous debris and materials from the wildfire, and access is strictly prohibited except for Lahaina residents.
Maui is Still Maui
While the severity of the Maui wildfires can not be underplayed, much of the island is still the same Maui visitors and residents know and love. Wailuku is still home to eccentric cafes and art studios, ʻIao Needle continues to wow visitors and residents with its towering glory, and the winding Road to Hāna is still highlighted with roadside waterfalls and jaw-dropping views. So rest easy if you've already booked travel plans to Maui, the island and its wonderful views, beaches, activities and more are still there for you.