Maui's Da Kitchen is Back—Sort Of
Shuttered by the pandemic, the beloved eatery reemerges with a smaller footprint and the same oversized portions.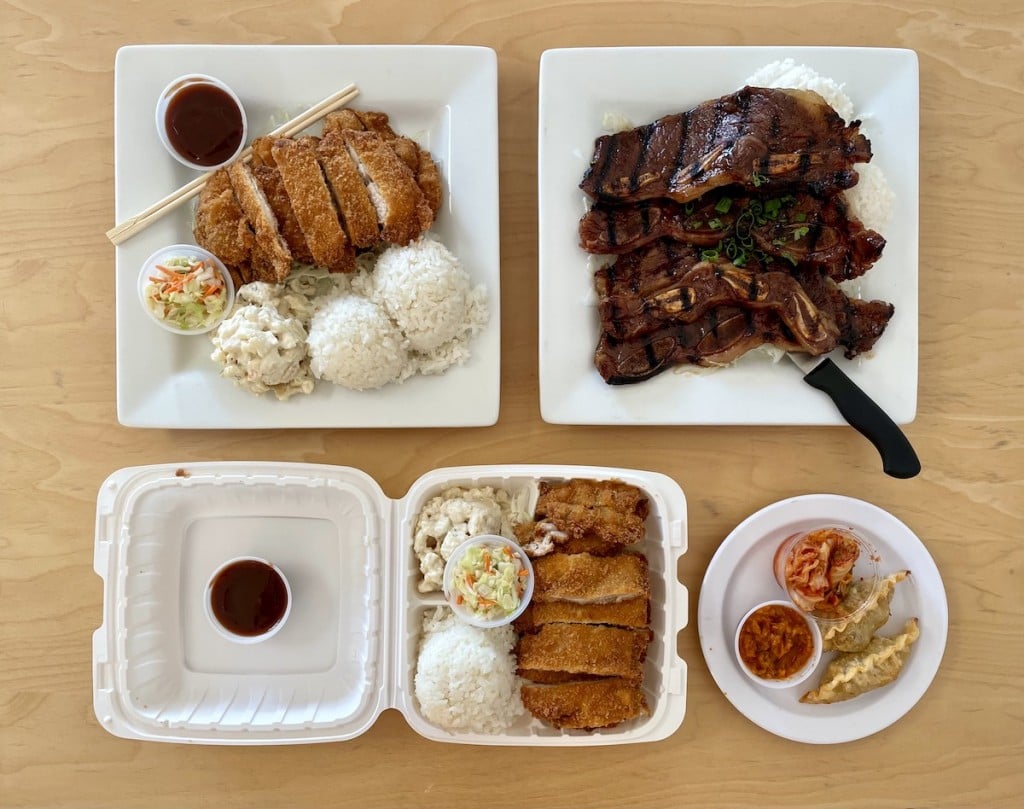 It's "da comeback" many have been clamoring for.
Da Kitchen, Maui's popular restaurant serving local comfort food, has reappeared in Kīhei, along with its signature, heaping plates of chicken katsu and kalbi ribs.
After closing its three locations in 2020 amidst the economic fallout of the COVID-19 pandemic, a reimagined Da Kitchen Café began operating from an unassuming, 1,000-square-foot space at Kīhei Center in May. At the helm, and frequently in the kitchen, is Les Tomita, who co-founded the original Da Kitchen in 1998.
Long beloved by both visitors and residents for its oversized portions of authentic island grinds, the restaurant's menu is condensed version of its former self, but you can still find many of the pūpū and plate lunch offerings that earned the eatery an almost cult-like following, including loco moco, Hawaiian plate and its storied, deep-fried Spam musubi.
Functioning as a defacto pop-up eatery, Da Kitchen Café shares a unit with Piko Hawaiian Style Café in the Longs Drugs-anchored retail center. Piko Café, which has served breakfast and lunch since 2017, closes at 2 p.m., and the space reopens as Da Kitchen at 4 p.m., serving its menu until 8 p.m. No seating is available. Phone and in-person orders are served takeout only.
Over the course of two decades, Da Kitchen grew to include outlets in Kahului on Maui and Moʻiliʻili, on Oʻahu, in addition to its Kīhei location, and cultivated a fanbase through word of mouth and exposure on television shows such as Guy Fieri's "Diners, Drive-Ins and Dives" on the Food Network, and the Travel Channel's "Bizarre Foods with Andrew Zimmern" and "Man v. Food."
Though news of the reemergence has been somewhat muted, with no official website or announcement, and only a modestly used Instagram account (@DaKitchen), word has traveled fast by coconut wireless, and via crowd-sourced online review sites such as Yelp. In just a few short months, Da Kitchen Café has racked up a stack of five-star reviews, many sharing variations of the same, celebratory exclamation, "Da Kitchen is back!"
Da Kitchen Café/Piko Café, 1215 S. Kīhei Road, Suite E, Kīhei, (808) 793-2671, @dakitchen