Moanalua Gardens, home of the Hitachi Tree, to charge admission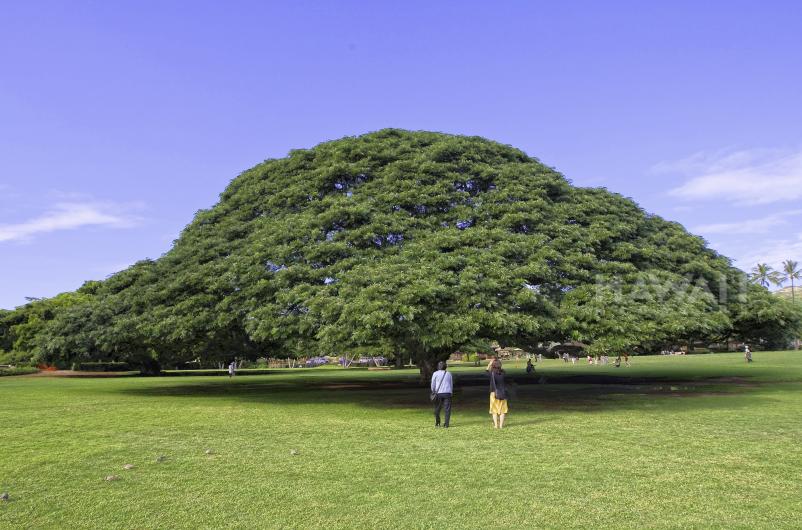 Moanalua Gardens, a popular and free-to-enter private park five miles from downtown Honolulu, will charge admission starting April 15, 2015.
The fees—$3 for non-Hawaii resident adults and $1 for military and Hawaii resident adults—will pay for ongoing maintenance and new restoration work within the park. Children 12 and under will still receive free admission.
The 24-acre park houses the massive and popular monkeypod known as the Hitachi Tree. More than 80 feet tall, shading some 3,000 square feet of lawn and estimated to be around 130 years old, the Hitachi Tree has served as a corporate emblem for Japanese electronics giant Hitachi since it began using it in advertisements in 1973.
In addition to the Hitachi Tree, the gardens are also home to four other state-designated "exceptional trees," a host of native and exotic plants and a historic summer cottage owned by Prince Lot Kapuaiwa, who would later become Hawaii's King Kamehameha V, in the 1850s. Hawaii's oldest and largest non-competitive hula celebration is named for Prince Lot and held on garden grounds each year. (This year's 38th Prince Lot Hula Festival will run July 18-19 and will remain free and open to the public).
Owner John P. Damon commented in a Moanalua Gardens press release that the park has been operating at a loss for the last seven years. The new fee structure will help to ensure the park maintains its current level of operation and allow for enhancements such as the restoration and renovation of the historic cottage, the visitor's parking lot and other facilities.