Month-long Localicious Hawaii event encourages eating local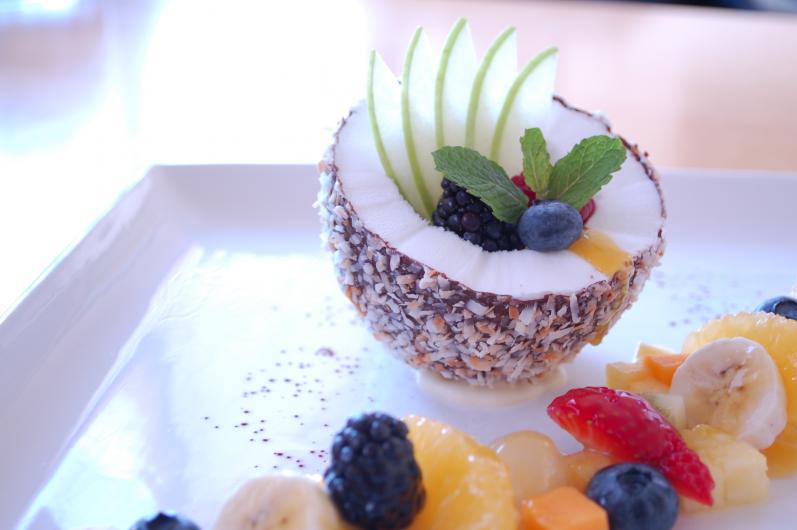 Hamakua-grown cucumbers, fresh caught ahi, Alaea sea salt, Molokai sweet potatoes and Maui's Upcountry Waipoli greens are just some of the local ingredients receiving special mentions on Hawaii restaurant menus for Localicious Hawaii.
The month-long culinary event, now in its second year, took root in 126 restaurants throughout the state this week and will continue throughout the month of March. Localicious Hawaii encourages restaurants to highlight locally sourced ingredients in their dishes, and at the same time encourages residents and visitors to go and try them.
Timed to coincide with National Agriculture Day on March 18, the event is part of a larger campaign to raise awareness of, and garner support for, the sustainability of Hawaii's local agriculture industry.
Most of the participating establishments are on Oahu, but there are handful on Hawaii Island, Maui and Kauai too. Among them are: 12th Ave. Grill, Alan Wong's Honolulu, Grondin, Kaimuki Superette, Orchids, MW Restaurant, Side Street Inn and town on Oahu; Moon and Turtle and The Three Fat Pigs on Hawaii Island; Black Rock Kitchen, MiGRANT and Ko on Maui; Gaylord's and the forthcoming Eating House 1849 on Kauai; as well as 24 Zippy's locations across the state.
All Localicious Hawaii restaurants have agreed to donate $1 from the sale of every dish incorporating local ingredients to the Hawaii Agriculture Foundation (HAF). Qualifying dishes will be clearly marked on menus with a green Localicious logo. HAF will use the money to distribute their "Veggie U" curriculum, bringing agriculture education to Hawaii's grade schools.
Last year's event included 58 restaurants that collectively donated $31,000—enough to share HAF's "Veggie U" program with 65 4th grade classrooms.
For a full list of this year's participating restaurants click here. Please call ahead to confirm specific dishes as menu selections may change throughout the month.