Our 2014 "Best of Hawaii" issue is out! Check out some of our picks for Best Places in Hawaii.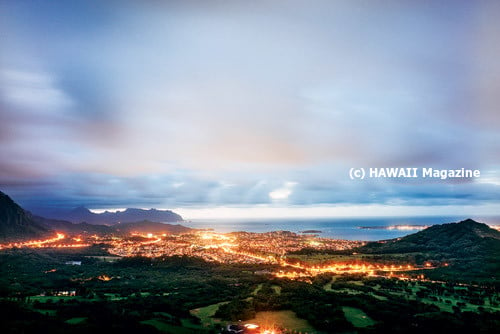 HAWAII Magazine's 2014 "Best of Hawaii" issue is arriving in subscriber mailboxes and is on-sale nationwide now! The perennially popular issue features our annual collection of stuff that makes our Islands great.
Left anywhere in your house or office, it's also a fantastic conversation starter.
The September/October "Best of" issue is chock full of staff-curated standouts, highlighting the best of the best throughout the state. From the "Best Festival You've Never Been to But Should," to the "Best New Way to Eat Poke," and even "Best New Breakfast Spots," "Best New Restaurants" and "Best Art Hiding In Plain Sight," you're sure to find lots of awesome insider tips and insights.
Our 101 "Best of" picks are gathered within four umbrella sections, "Places!" "Eats & Drinks!" "Stuff!" and "Fun, Etc!" You'll have to pick up a copy of the "Best of Hawaii" issue to see all of our picks (we recommend subscribing to HAWAII Magazine so you never miss an issue). But here on HawaiiMagazine.com over the next few weeks we'll be sharing a handful of our "Best of" picks for 2014 with you.

For this first post, we're sharing five of our 36 winners from our Best of Hawaii 2014 "Places!" section. Here they are:
"Best of Hawaii 2014: "Places!"
(5 of 36)
by Derek Paiva and Dawn Sakamoto
"Best Hidden Crater"
Kaau Crater, Oahu
Why hidden? Because a viewing of the foliage-enshrouded volcanic crater buried deep in the hillsides stretching up into the Koolau mountain range at the rear of Oahu's Palolo Valley can only be achieved two ways. One, via air, cruising over the metro-Honolulu and Waikiki skyline. And two, by hiking Palolo Valley's east and west ridges to the summit of the Koolaus, for not exactly close-up but very scenic, views. The only trail climbing from the Palolo Valley floor to the 550-feet-above-sea-level circular ridge of Kaau —passing a stunning, multi-tiered waterfall flowing from the crater's swamp-filled innards—is a watershed path, closed to the public, muddy and dangerously slippery due to the frequent rains that lend Kaau its lush visage. Kaau was likely created between 200,000 and 800,000 years ago in a violent explosion when groundwater deep inside the already two-million-year-old Koolau range met molten lava from the Honolulu Volcanic Series, which also created Diamond Head, Puowaina (aka Punchbowl) and Hanauma Bay. Don't miss a glimpse of Kaau's scenic grandeur the next time you fly into or out of Honolulu International Airport.
"Best Morning View"
Mauna Kea from Hilo Bay, Hawaii Island
You can't count on it. You should never plan on it. All you can do, really, is hope that on the just-after-sunrise morning you wake up and drive north along Hilo's Kamehameha Avenue or bayfront highway, the thick bank of clouds typically shrouding massive Mauna Kea volcano on many mornings (and most afternoons) lifts to reveal a gorgeous, sea-level-to-summit view lit by golden rays of sunshine. With a fresh coat of winter snow on the summit, the view is even more entrancing.
"Best Nighttime Lookout"
Oahu's Windward Side from Nuuanu Pali Lookout, Oahu
Don't let the closed gate to the parking lot deter you. After a short hike up the lookout road, you'll be rewarded with stunning, panoramic evening views of Kailua and Kaneohe towns ablaze with flickering evening lights from a vantage point high atop the Nuuanu Pali cliffs. And all of it without daytime crowds. Just a handful of nightflies like you.
Nuuanu Pali Lookout. Nuuanu Pali State Wayside, Nuuanu Pali Drive, Nuuanu Valley, Oahu, hawaiistateparks.org
"Best Scary Scenic Road"
Route 340 from Honokohau Bay to Waluku, Maui
Traversing Maui's northernmost tip like a winding, clinging serpent, this mostly single-lane road offers some of the best views of Maui coastline and verdant valleys and gulches this side of the Hana Highway. The reason even locals avoid this shortcut from Kapalua to Wailuku if at all possible? The guardrail-free, sheer drop-offs, blind curves and narrow passes that leave even agnostics praying to the heavens for a dearth of oncoming traffic. Still, way scenic.
"Best Spiritual Walk"
Lawai International Center Sanctuary Gardens, Kauai
A winding path of 88 century-old miniature Buddhist shrines constructed on a tree-covered hillside in Kauai's southshore Lawai Valley is the spiritual centerpiece of this peaceful sanctuary. Conceived and built by the island's first generation of immigrant Japanese sugar plantation workers and patterned after a thousand-mile route of full-size Shingon Buddhist shrines on Japan's Shikoku Island, the hillside path is lovingly maintained by its nonprofit landowners and volunteers and open to the public on a limited basis.
Lawai International Center, 3381 Wawae Road, Kalaheo, Kauai,
(808) 639-4300, lawaicenter.org