Prince Kuhio Day celebrated with upcoming events on Oahu, Kauai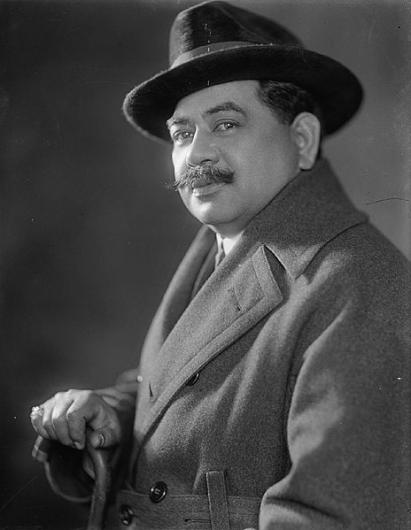 On Thurs., March 26, Hawaii will celebrate Prince Kuhio Day. The state holiday honors the memory and accomplishments of Prince Jonah Kuhio Kalanianaole on his birth date.
Prince Kuhio was one of the members of the royal family next in line to become king when Queen Liliuokalani was overthrown in 1894, ending the Hawaiian monarchy. Following a nearly yearlong stint in jail after a failed attempt to reestablish the monarchy, the popular prince was elected as Hawaii's 2nd congressional delegate. Never deterred, he worked to preserve and perpetuate Native Hawaiian culture.
Only two state holidays celebrate Hawaiian royalty—Prince Kuhio Day and King Kamehameha Day honoring King Kamehameha the Great. Kamehameha Day takes place every June 11, and its observance was established with the help of the prince.
As a representative of Hawaii, Prince Kuhio also founded and reestablished several Hawaiian cultural groups, paved the way for the protection of land that would later become Hawaii Volcanoes National Park and introduced the first-ever bill for Hawaii's statehood 40 years prior to the Islands becoming a state. He was the only person born into royalty to ever serve in the U.S. Congress, and was so beloved he was often referred to as Ke Alii Makaainana (Prince of the People).
Since Prince Kuhio Day is a state holiday, schools will be closed, city transportation will operate on a holiday schedule and many people will have the day off. Events on Kauai—where Prince Kuhio was born in 1871—and on Oahu—where he passed in 1922 and now rests—are scheduled throughout the next few weeks. You'll find everything from craft fairs to parades, canoes races, cultural demonstrations and even a rodeo in his honor.
Here's a round-up of some of the free and open to the public events taking place:
OAHU
Celebrations organized by The Association of Hawaiian Civic Clubs, which the Prince Kuhio helped to found, include an already pau (finished) Hawaiian a cappella chorus. But, don't worry, the organization still has plenty of commemorative events and activities to enjoy including:
Kapolei Prince Kuhio Hoolaulea
Sat., March 14, 9 a.m. to 3 p.m. at the Prince Kuhio Community Center in Kapolei
For the third year running, this hoolaulea (celebration) includes a workshop on traditional preparation tips for Hawaiian luau foods—imu (underground oven) building begins the night before—as well as hula, live entertainment, craft demonstrations and makahiki games.
Prince Kuhio Statue Lei Draping
Thurs., March 26, 7:30-8:30 a.m. at the Prince Kuhio Statue off Kuhio Beach, Honolulu
A one-hour lei draping ceremony conducted by the Hawaiian Civic Clubs will take place around the statue in the Waikiki area of Honolulu.
Prince Kuhio Maunaala Services
Thurs., March 26, following the lei draping at the Royal Mausoleum
Prince Kuhio's descendants and notable Hawaiian organizations will gather at the Royal Mausoleum to remember the life and impact of Prince Kuhio.
Prince Jonah Kuhio Kalanianaole Commemorative Parade
Sat., March 28, 9 a.m.-11 a.m., Waikiki
This annual parade starts at the west end of Waikiki main drag Kalakaua Avenue and ends at Kapiolani Park. The parade features marching bands, hula halau (hula troupes) and numerous community organizations.
Prince Kuhio Festival Holaulea & Hoikeike
Sat., March 28, 11 a.m.-3 p.m., Kapiolani Park
Native Hawaiian arts and craft exhibits and hoikeike (displays) will fill Kapiolani Park following the parade. Expect good food, Hawaiian music and area vendors and businesses selling wares.
KAUAI
Prince Kuhio Commemorative Ceremonies with the Royal Order of Kamehameha
Sat., March 21, starts at 10 a.m., Prince Kuhio Park on Kawai Road west of Poipu
A traditional Native Hawaiian ceremony honors the Prince's birthday with oli (chant), hula, and hookupu (gifts). Some tent and lawn seating will be available.
Garden Isle Artisan Fair
Sat., March 21, 9 a.m.-3 p.m., Poipu Beach Park
More than 40 Kauai artists showcase wares including jewelry, aloha wear, wood carvings, lau hala (woven leaf) baskets and more. Live entertainment, plate lunches and shave ice will also be available.
44th annual Prince Kuhio Long Distance Canoe Race
Sat., March 21, 8 a.m. Men's Division start, 10 a.m. Women's Division start, Kalapaki Beach>Kukuiula Harbor>Salt Pond Park.
The Garden Isle Canoe Racing Association organizes this traditional legged canoe race—men race from Kalapaki Beach to Kukuiula Harbor and women race from Kukuiula Harbor to the finish at Salt Pond Park.
Prince Kuhio Rodeo
Sun., March 22, 9 a.m.-4 p.m., stables at the eastern end of Poipu
Watch young paniolo (Hawaiian cowboys) compete in barrel racing, pole bending, bull riding, breakaway roping and even goat racing.
Paakai (the art and culture of Hawaiian salt making)
Mon., March 23, starts at 9:30 a.m., Salt Pond Park, Hanapepe
Area residents share the history and practice of cultivating Kauai's prized red salt.
Kauai south shore "Talk Story"
Wed., March 25, begins 9 a.m., Marriott Waiohai Beach Club
This talk story event focuses on the culture, flora and history of Kauai's south shore culture. Take a guided flora and fauna walk from 9 a.m. til 10 a.m. then hear area elders and community leaders share oral histories and cultural practices.
Hawaiian cultural demos and hands-on learning sessions
Fri., March 27, 2 p.m.-7 p.m., lobby of the Grand Hyatt Kauai Resort & Spa
See and learn about Native Hawaiian cultural practices including weaving, stone carving, Hawaiian weapon creation, drum making, and working with kalo (taro) from area practitioners. Instruction and ukulele lessons require advance registration and may have associated costs.
5th Annual Anahola Prince Kuhio Day Celebration
Sat., March 28, 11 a.m.-5 p.m., Anahola Beach Park in Koolau
Arts, crafts and entertainment accompany this event honoring important community leaders and the memory of Prince Kuhio. An opening hookupu (offering) ceremony begins at 11 a.m.
Hawaiian Entertainment
Sat., March 28, starts 6 p.m., Grand Hyatt Kauai Resort & Spa
A torch-lighting ceremony kicks off the evening at 6 p.m., followed by keiki (children) performing hula to a Hawaiian music duo. Seating is first-come, first-serve.
Cultural events and activities in honor of Prince Kuhio
Sun., March 29, 8:30 a.m.-3 p.m., Grand Hyatt Kauai Resort & Spa
An opening ceremony honoring Prince Kuhio is followed by Japanese Taiko drumming and a craft fair, cultural demonstrations and entertainment. Free hula kahiko (ancient hula) lessons begin at 10 a.m.