Q&A with Oahu artist Shar Tuiasoa
Kailua designer Shar Tuiasoa's new studio, Punky Aloha, delivers retro pop art with an island vibe.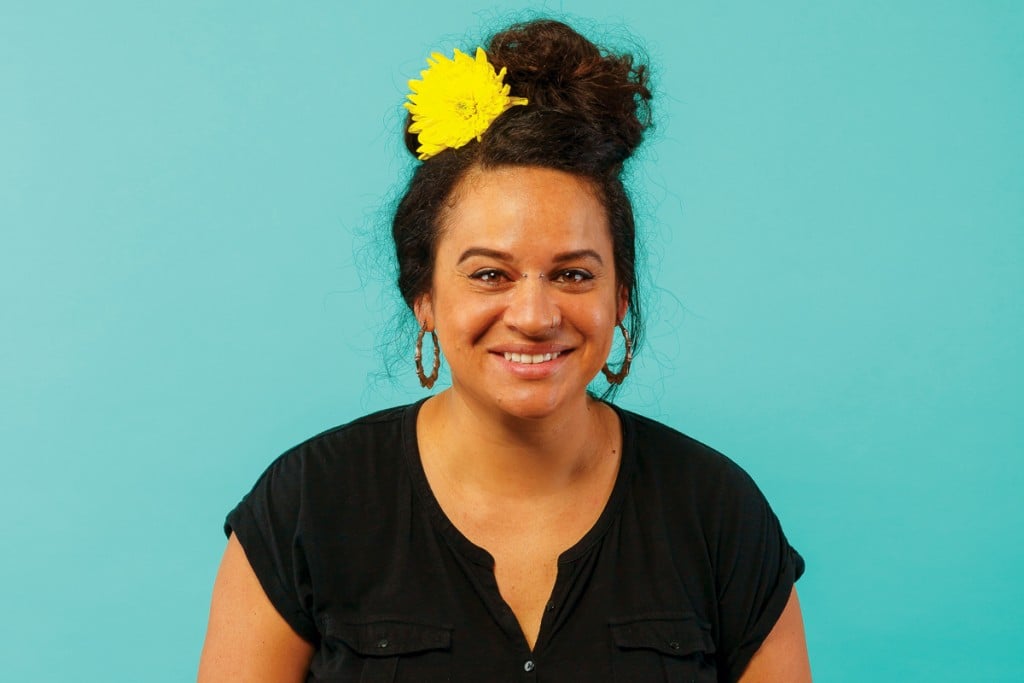 Born and raised on Oahu, Shar Tuiasoa's design studio, Punky Aloha, is a relative newcomer to Hawaii's art world, opening just this year. Tuiasoa uses her local perspective of Hawaii and years of illustrating experience to create fresh, uniquely vibrant prints and pieces at her Kailua-based studio. With bold, strikingly modern artwork, Tuiasoa is an artist on the rise and it's easy to get lost in her interpretation of paradise.
How would you define Punky Aloha's style, and who do you draw inspiration from?
I look at Saul Bass, Mary Blair and Maurice Noble, but I also like to balance between retro and pop art and relate to more current artists as well. I'd say that, with Punky Aloha, wherever I'm putting my art, it's always got that really simple, graphic style that delivers a punch, kind of right away, and pops with color.
I noticed beautifully drawn Polynesian women often appear in your work. What made you want to capture their figure?
It's because I'm a Polynesian woman who has grown up in Hawaii. When I was figuring out how I wanted to put myself out there as an illustrator, I wasn't seeing enough of exactly what I wanted to see. I wanted to see full-figured, really dark, brown, beautiful women with their crazy hair. The hair that I put on them is my hair, basically.
I think representation matters and I wanted there to be that moment for other Polynesian women and girls to be like, "Yeah, totally, that's me, I'm that girl too and I love it." I've been getting a really great response from a lot of local people and that to me is really exciting.
Speaking of putting yourself out there, how has it been working with local businesses and starting Punky Aloha?
You know what? It's actually kind of been rad. There's so much support in Hawaii for local artists, so I actually didn't find it that difficult to start getting noticed and getting jobs and support. A lot of people have been gravitating toward these girls that I make and I've been getting approached by people to do side designs and logos. It's been a lot easier here than trying to go out to the mainland and putting yourself out to the huge companies.
So far, what's your favorite part about working as an illustrator and designer?
I think it's just that sense of pride when something's done and it's successful and you're just like, "God, that's so pretty, I can't believe my hands made that, that's amazing."
For more information, visit punkyaloha.com.