Recipe: Fête Hawaii's Coconut Lime Prawns
Here's how to make this mouthwatering fusion dish in your own kitchen.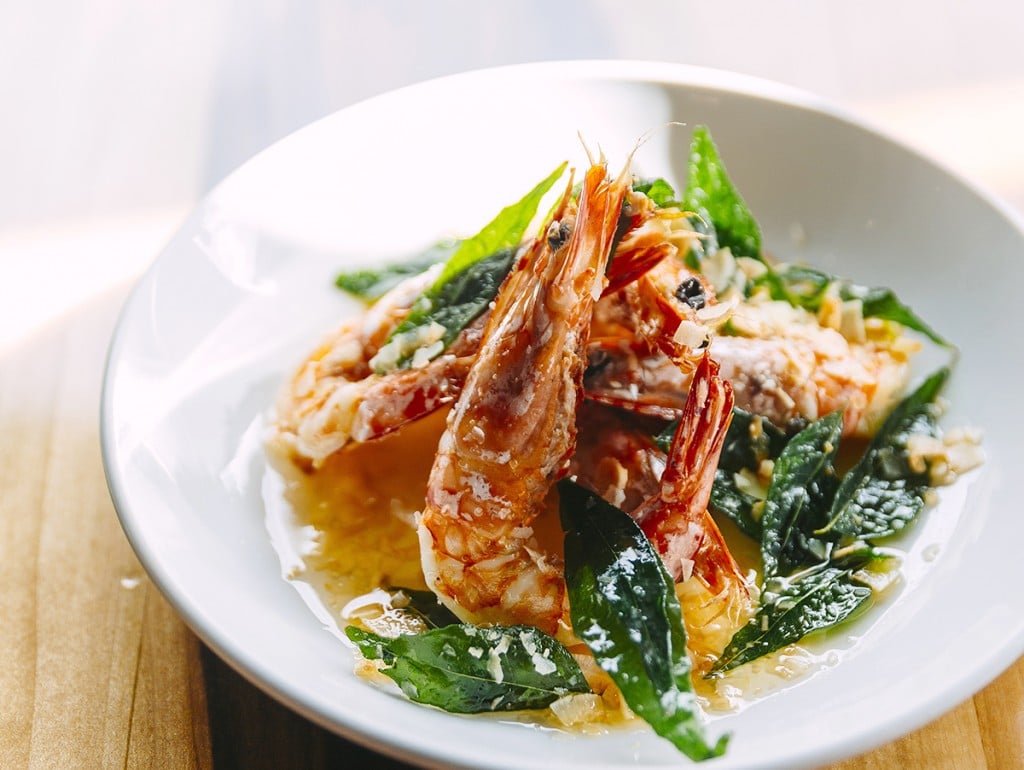 Coconut Lime Prawns
Yields: 2 portions
4 Tbsp unrefined cold-pressed coconut oil
10 pieces head-on prawns (9-12 size)
20 curry leaves
1 lime, halved
¼ cup unsweetened coconut chips, toasted
Clean prawns by removing shells, leaving 1 joint near head and 1 joint near tail. Using kitchen shears, snip whiskers and legs. Remove digestive track along back.
Season prawns with salt and generously with freshly ground black pepper.
Heat a 10-inch sauté pan over high heat and add coconut oil.
Gently place prawns in oil and sauté for 45 seconds. Turn over and sauté for another 30 seconds.
Add curry leaves to oil—they will sizzle and pop. Cook for another 30 seconds or so until prawns are just cooked through.
Arrange five prawns on two warmed plates or shallow bowls and top with oil.
Squeeze half lime on each plate and sprinkle with toasted coconut.
Recipe courtesy Fête Hawaii.